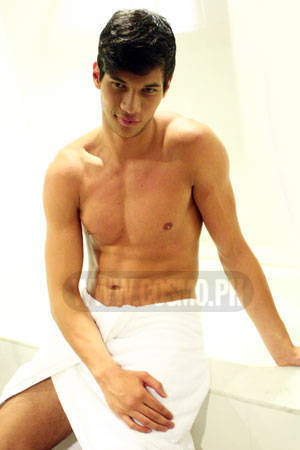 We kicked off a new year of Cosmo Online Hunks with a bang, as our first featured hottie for 2012, Arnold van Opstal, proved to be more than just a hard court heatthrob at De La Salle University where he's a freshman; he definitely stole the hearts of Pinay Cosmo online readers everywhere.

The tall (6'9"!), tanned, and gorgeous DLSU Green Archer is the sweetest and gentlest giant we've met so far. We're sure Arnold's fans were pleased to see him take his basketball jersey off and flaunt his ripped body, and that Cosmo chicks are grateful to be introduced to such a hot athlete!

We loved seeing your comments each week, wanting to see more of Arnold, so, we're giving in and showing you more photos, this time giving you a behind-the-scenes look at his shoot in Discovery Suites.

Launch the gallery to view candid photos of Arnold, and don't forget to watch his video on CosmoTV!


Find out who our Feburary Cosmo Online Hunk is by logging on tomorrow, February 1!
Continue reading below ↓
Recommended Videos
1784