Bela Padilla is currently in New York City which she's always dreamed of visiting, and yet she hasn't been feeling a "will to go out there" and to "feel the sun" on her skin. The actress is in the Big Apple to take part in the 29th Annual Philippine Parade with Kim Chiu and Sam Milby.
In a moving post on her blog, "Overthinkween," Bela reveals she has gone through the best and worst days since visiting her ailing father in Bangkok, Thailand in May, and that she has "no hunger for anything at the moment."
But in NYC, she and Kim got to catch up with Beverly Vergel, whom they recall was their first acting teacher in Star Magic some 12, 13 years ago, around the time they were still first trying their luck in the entertainment industry.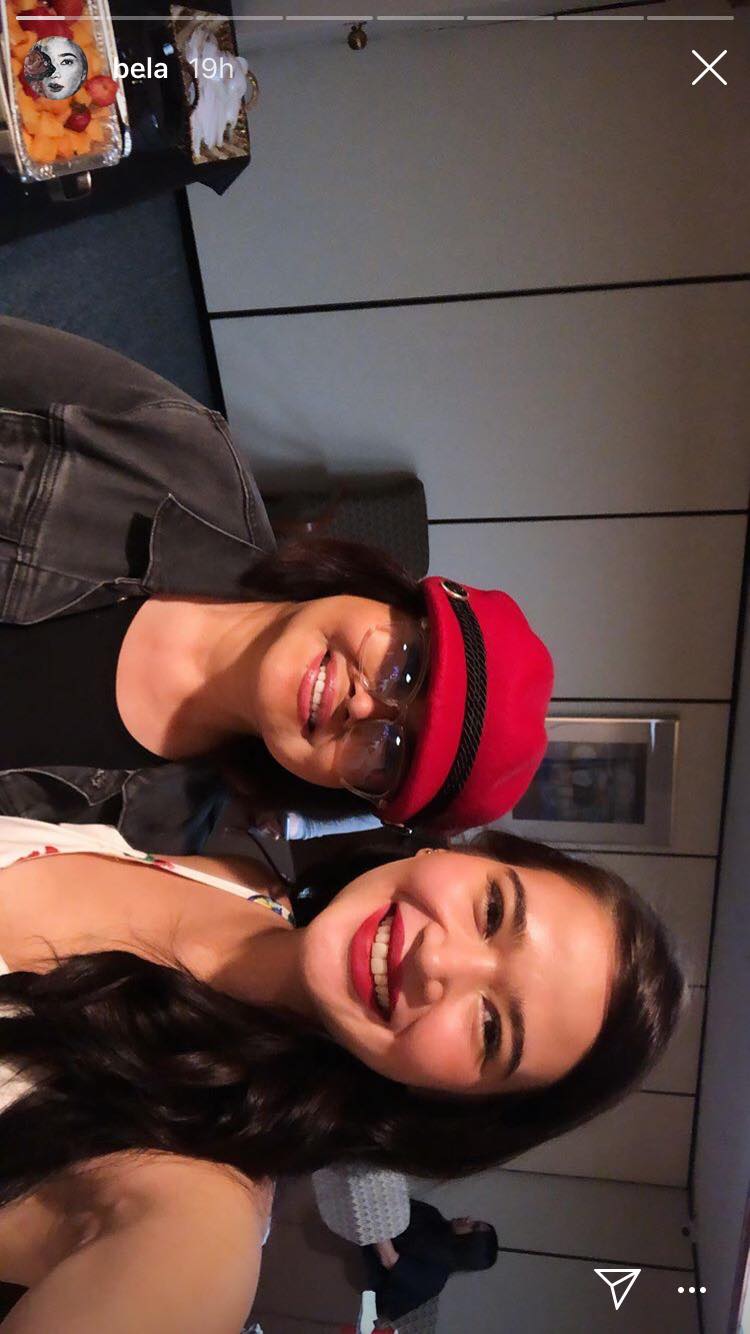 ADVERTISMENT - CONTINUE READING BELOW ↓
Bela opened up about how looking back, she remembers all her failed auditions and how she felt she wasn't thick-skinned enough for showbiz and being the "odd one out," but how she still loves what she's doing to this day. 
Bela goes on to share how Beverly tells her how proud she is of her. "You did your own thing. You walked your own path, and you did it," Beverly told her, to which Bela replied, "I had no choice Ms. Bevs, I didn't fit their mold." Beverly responds, saying, "When there was no space for you, you made your own."
Bela recalls how when she was younger she wished she had dimples, that she was beautiful in a conventional way, that she had entered a reality show or had been in a love team. This led her to writing scripts, articles, stories, and concepts, and getting better at her craft.
ADVERTISMENT - CONTINUE READING BELOW ↓
Recommended Videos
"If you are reading this and think you don't fit in somewhere or you can't figure out what to do, I'll tell you the same thing I answered Ms. Bevs with," Bela wrote. "I never fit the mold. And if you don't too, don't be scared. Every time you wake up is a chance to make your own mold that hopefully, someone else will fit into as well. Always think that you are lucky to be in the position to help rather than be the one asking for it. And making a new mold makes more options for the next generations. Be brave. Cry, scream, laugh. But always be brave. And move forward. I hope to see you guys at the end of the line."
Read Bela's full blog post here.
EXPLORE COSMO