On her Instagram stories yesterday, Dani Barretto showed a fresh-out-of-the-box pair of Jimmy Choo pumps. The ivory heels have an elegant floral lace design, and Dani captioned her video, "The wedding shoes I wanted. I have the best and sweetest best friend in the world. @bela."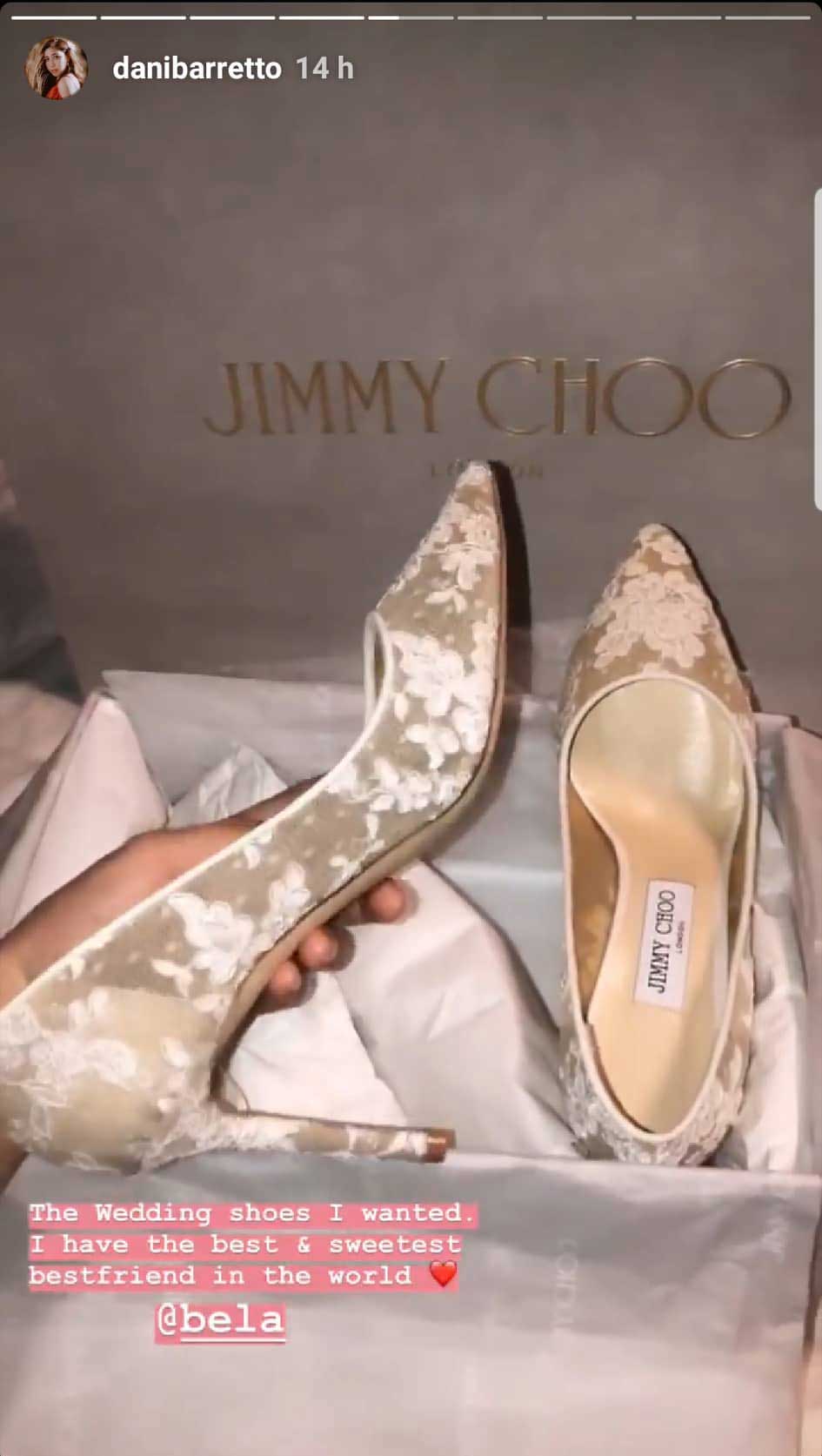 Bela Padilla, along with Dani's family, helped Xavi Panlilio propose on February 17. It involved staging an interview of Dani about her friendship with Bela for the 10th anniversary of Spring Films.
Bela takes credit for Dani meeting Xavi. She blogged that the pair met in La Union in 2017. "I need to tell you all now that I was tipsy and didn't know [Dani and Xavi] were talking near the bar of the resort we were in."
Continue reading below ↓
Recommended Videos