If you have Instagram/eyeballs, you know that 21-year-old Bella Hadid is one of the most successful supermodels of her generation. So it goes without saying that she's got money in the bank. (Quick pause to reflect on what we were doing at age 21: eating ramen noodles for dinner and wondering if "aspiring influencer" counts as a job.) Let's get into Bella's finances—you know, in a non-invasive and "hey man, we're just curious" kinda way.
HOW BELLA MAKES HER MONEY
Like, it's right there in the job title. She's a model, and she's quite super at it. She walks high-fashion runways for every major brand you can think of, and she's worn wings for Victoria's Secret: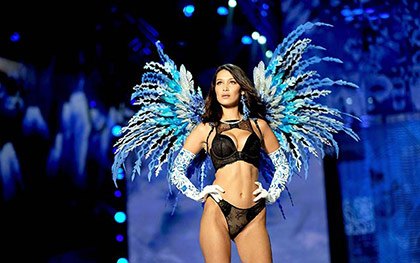 WHAT SHE MAKES COMPARED TO OTHER MODELS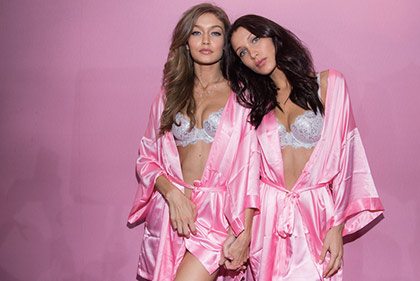 File under: That awkward feeling when you and your sister have the same job and she earns $3.5 million (P184 million) more than you.
EXCLUDING BELLA, HER FAMILY IS WORTH A REPORTED $158 MILLION (P8.3 BILLION)
Ready your calculator: Gigi Hadid's total net worth is reportedly $13 million (P684 million), while Bella and Gigi's mom Yolanda Hadid has a net worth of $45 million (P2.3 billion). Meanwhile, their dad Mohammed Hadid is worth a reported $100 million (P5.2 billion). Doing the math, that's a total of $158 million (P8.3 billion)—not even including what Bella makes, which we'll get to in a minute. Basically, if this whole modeling thing doesn't work out, the Hadid sisters don't need to stress.
BELLA HADID'S TOTAL NET WORTH
Despite getting paid less than Gigi in 2017, Celebrity Net Worth reports that Bella's net worth is only one million shy of her sister's: a whopping total of $12 million (P632 million). Cooooool, it's fine, no need to be jealous!
***
This article originally appeared on Cosmopolitan.com. Minor edits have been made by the Cosmo.ph editors.
Recommended Videos