We all know that Isabelle Daza takes Halloween costumes seriously, so we're all excited to see what she has planned for baby Baltie. Needless to say, Belle did not disappoint with her baby's first Halloween costume for school! 
In an Instagram post today, Belle shared a snap of Baltie with the caption: "His first Halloween for school, Balthazar is a content creator that has perfectly coiffed hair, is obsessed with pets & does monologues to the camera. Can you guess who?" 
ADVERTISMENT - CONTINUE READING BELOW ↓
Let's see. A content creator with perfect hair...
...glasses...
...someone who loves pets...
...who also does monologues? 
ADVERTISMENT - CONTINUE READING BELOW ↓
Hello, mini Erwan Heussaff! On Instagram Stories, Belle even joked that Baltie would be doing a video on "the different types of milk."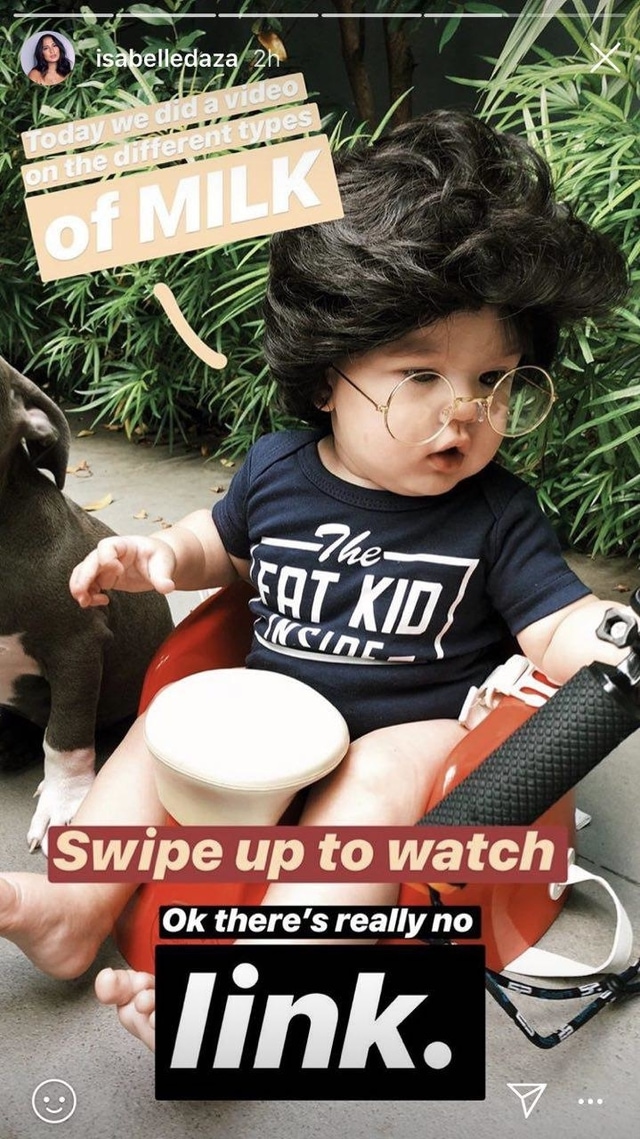 You absolutely nailed the look, Baltie! THIS COSTUME IS SO ADORABLE. That mini Fat Kid Inside shirt though!