So Beyonce—we mean QUEEN Beyonce—just won the Michael Jackson Video Vanguard Award at this year's MTV Video Music Awards (VMA). After a jaw-dropping 15-minute mini-concert of almost her ENTIRE Beyonce album, Bey received the trophy from King Jay-Z and Princess Blue Ivy who went onstage to hand it to Queen Mommy.
Here, we present the emotional stages of watching said Beyonce performance:
The stage and lights looked AMAZING:
"OMG FINALLY, eto na girl!!!"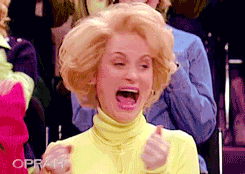 And then Beyonce said this:
And we were all like:
Then she asked us:
And we were all like:
Beyonce's VMA medley consisted of 12 songs: 1) "Mine," 2) "Haunted," 3) "No Angel," 4) "Jealous," 5) "Blow," 6) "Drunk In Love," 7) "Rocket," 8) "Partition," 9) "Flawless," 10) "Yonce," 11) "Blue," and 12) "XO"
And each song had a sexy/sassy/fierce/[enter superlative] variation of this:
And we all went:
By the time she sang "Drunk In Love"...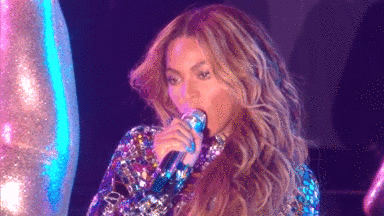 We were literally:
Then she SLAYED in "Partition":

And we were all just:
In between performances, MTV showed Jay Z and Blue Ivy proudly looking on from the audience. Blue Ivy even did some "Single Ladies" realness like so:
And we lightened up a bit:
Then Beyonce did this: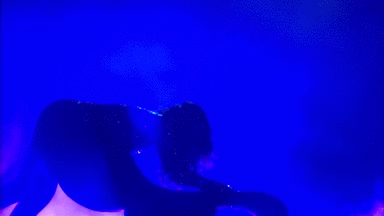 And this again:
Us:
Then she sang "Blue," with larger-than-life videos of her daughter and hubby onscreen: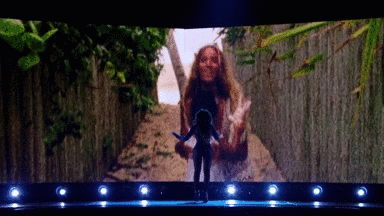 Then we remembered the breakup rumors.
And the floodgates REALLY opened.
We couldn't think of a better ending to her medley: "XO," where Beyonce asked the audience to repeat after her.
~*~We were all U.C.W.S.A. (Ugly Crying While Singing Along)~*~
"You love me like XOoooo..."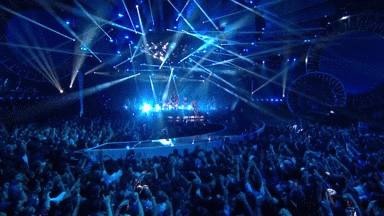 After "XO," King Jay Z carried Princess Blue to the stage and shared a moment with Queen Mommy after he handed her the award and called her "The Greatest Living Entertainer." We died when Bey called him "My Beloved." 
What divorce rumors???
Us:
Thank you, BEYONCE. ♥
***Watch Beyonce's full performance here!***