In July, Between Maybes co-stars Julia Baretto and Gerald Anderson made headlines for being allegedly involved in a cheating scandal. At that time, Gerald was in a long-term relationship with girlfriend Bea Alonzo, while Julia was freshly single after being in a two-year relationship with Joshua Garcia. In spite of Bea's claims that she was "ghosted" by Gerald and never received a formal breakup from him, Gerald and Julia have yet to address the issue straight up.
Julia and Gerald spent 12 days shooting their film in Saga, Japan earlier this year. In May, the stars promoted the movie which was released that month. Here, we got body language expert Sheila Tan to analyze Julia and Gerald's Between Maybes promo videos that led to their rumored relationship.
Editor's Note: Our body language expert's analysis in no way provides definitive proof that Gerald and Julia are in a romantic relationship. The analysis is done from a purely professional standpoint, based on promotional videos for Between Maybes.
Body Proximity
Referring to an ASMR video of them eating Japanese snacks, Sheila says, "There seems to be natural chemistry between Julia and Gerald. The closeness of their bodies when they're seated next to each other and the way their shoulders would rub against each other shows comfort with each other. They would lean into each other when talking which shows familiarity between them."
Continue reading below ↓
Recommended Videos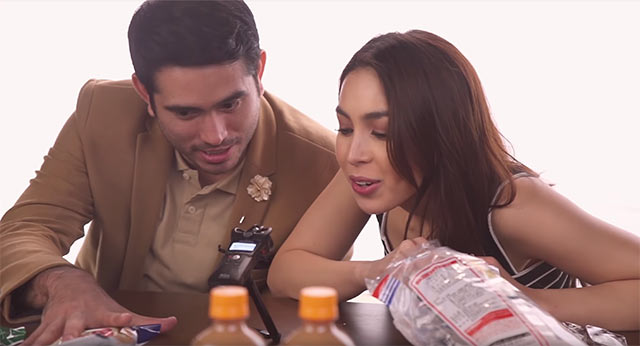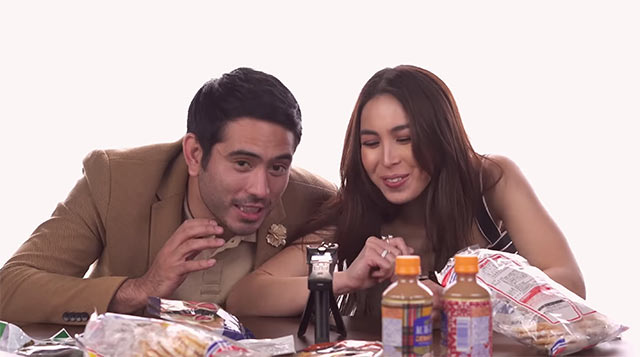 Light Touches
"In their dance number on ASAP, there was a part where Gerald touched Julia's face, and it didn't seem like it was part of the choreography."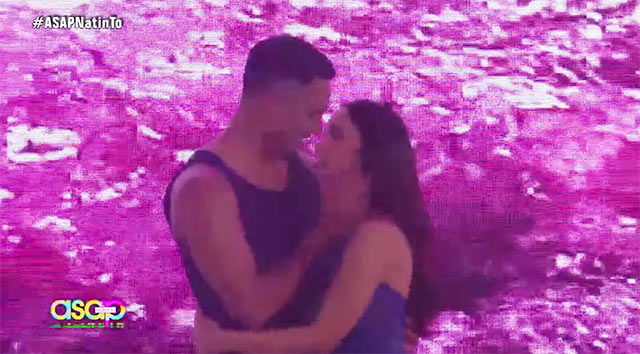 On a different occasion, during their interview on Magandang Buhay, Sheila reiterates their fondness of light touching: "Another instance was when Julia was about to be seated, Gerald touched her arm just for the sake of it. Light touches show that there is an affection between two individuals."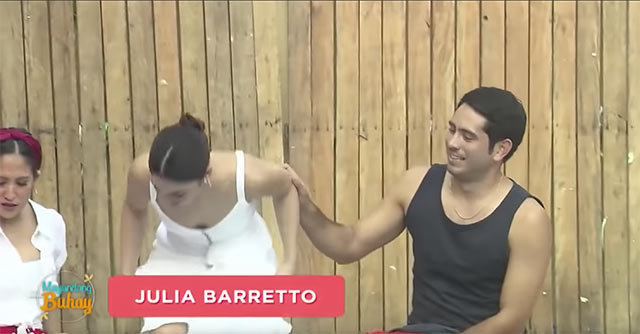 Observing
In two other videos, Sheila notes that they both observe each other when they do interviews. "They also tend to look at each other for several seconds while the other is talking. This shows that they're listening and interested in the other person."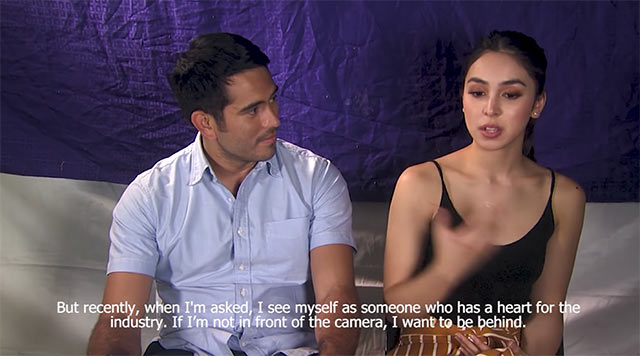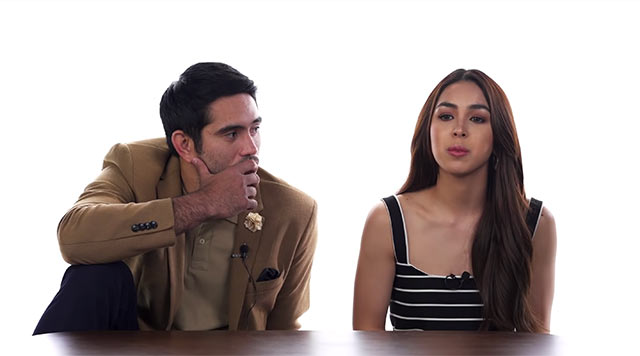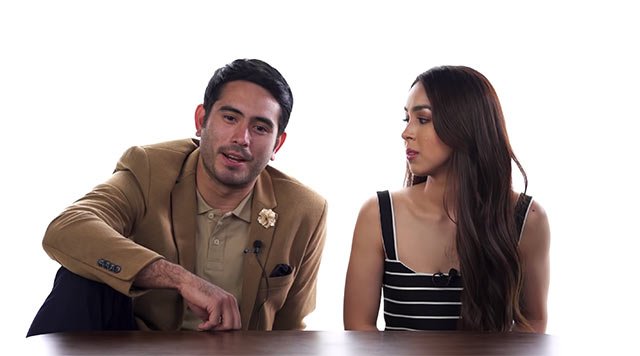 Eye Contact                  
"Gerald and Julia tend to look into each other's eyes and their eyes would seem to sparkle when they do."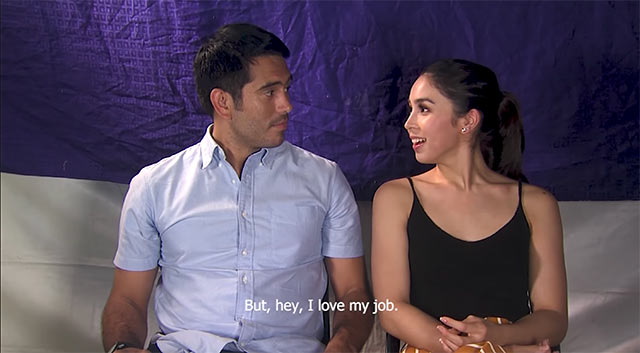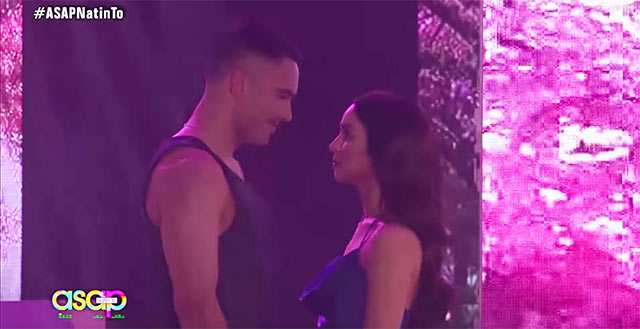 Humor
Both of them share the same sense of humor, which is evident in their interviews. Sheila says, "Humor is one of the signs that we feel comfortable with each other. In Julia and Gerald's case, they're comfortable laughing at each other and seem to share inside jokes with each other. An example was the time Gerald said that he was leading the workshops, and Julia said 'God you're funny! They didn't even get it. They thought you were serious.' They even joke about one's mistakes or potentially embarrassing things like when Gerald joked about Julia's stomach growling. One is able to do that only with a lot of comfort."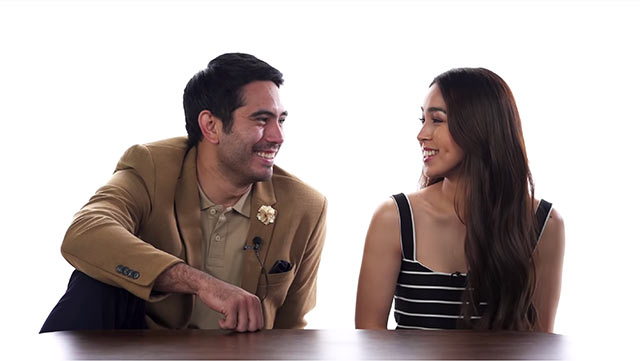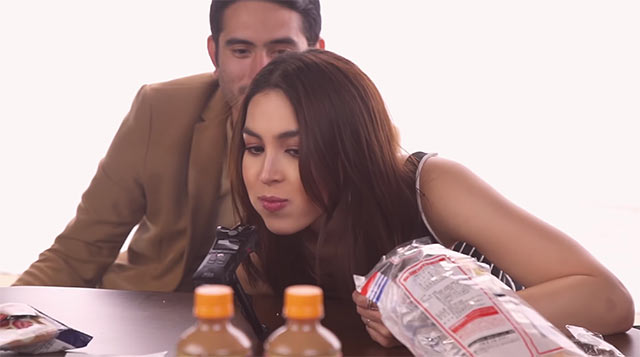 Finishing Each Other's Sentences
Finally, it seems that Julia and Gerald have the habit of finishing each other's sentences! Sheila explains, "They would repeat or finish each other's sentences. Like when Gerald said 'Teamwork makes…' and Julia finishes it with 'the dream work.' This shows how in sync they are with each other."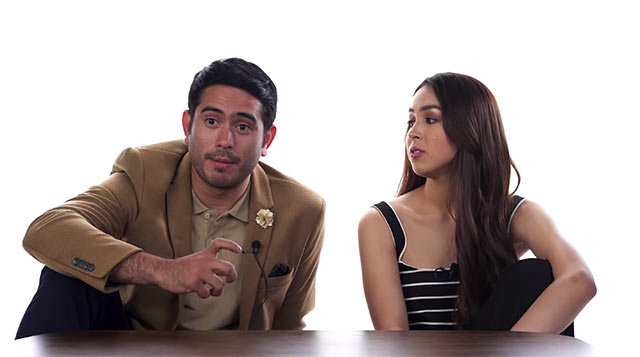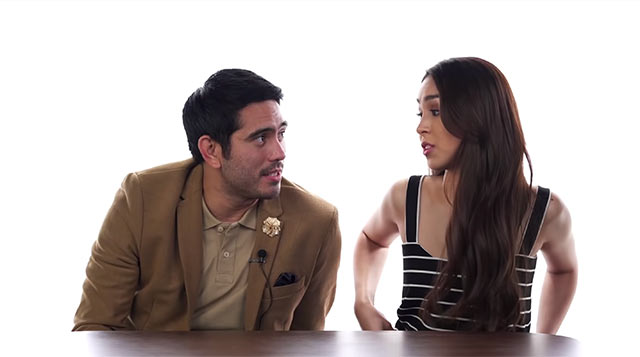 Sheila Tan is a licensed Meta-Coach, Master NLP Practitioner, and Neuro-Semantics trainer. She does one-on-one and group coaching for companies and people in relationships. She conducts training in Communication, Coaching, Selling, and Leadership under her company, Altius Coaching and Consulting. She is one of the founders of Flourish Circle, a group aiming to create community-based solutions on Mental Health concerns. She is also currently the Sales Capability Leader of Procter & Gamble Philippines. You may follow her on her Instagram account @upwithsheila for her training and workshops or send an email to info@altius.com.ph for inquiries.