After more than a decade together and two years of marriage, Angelina Jolie and Brad Pitt are over. TMZ reported Tuesday that Angelina filed for divorce, citing "irreconcilable differences." She has also requested for physical custody of the couple's six children, with Brad having joint legal custody and visitation rights. While you try to digest the reality of this news, here is a look back at their unconventional Hollywood love story.
Summer 2004: Brad and Angelina meet on the set of Mr. & Mrs. Smith. 
January 2005: Brad and Jennifer Aniston announce their separation after nearly five years of marriage. Jennifer files for divorce from Brad, citing irreconcilable differences three months later.
April 2005: Rumors about Brad and Angelina's romance reach a peak when photos of them vacationing in Kenya with Angelina's son Maddox surface.
May 2005: Angelina denies that there was any off-set chemistry with Brad during the production of Mr. & Mrs Smith. She tells Marie Claire, "We got on great … to be intimate with a married man, when my own father cheated on my mother, is not something I could forgive. I could not, could not look at myself in the morning if I did that."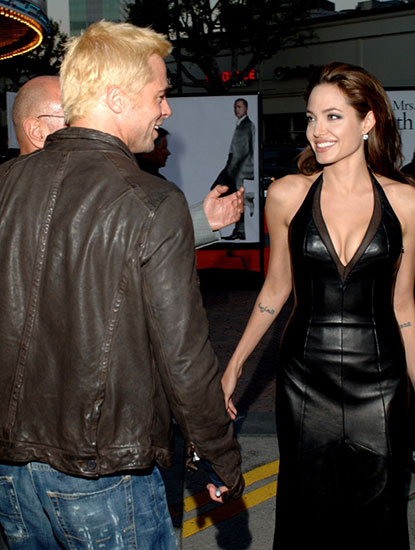 June 2005: Brad and Angelina attend the Los Angeles premiere of Mr. & Mrs. Smith, but do not pose for red carpet photos together.