Camille Co and fiance Joni Koro are on their way to becoming husband and wife. To formally announce their engagement, the couple recently had their ting hun, which is a Chinese formal engagement ceremony that's similar to the Filipino tradition of pamamanhikan.
Camille documented the special occasion on Instagram Stories, offering her followers a closer look at the lavish pre-wedding ceremony.
Camille enters the room and slowly walks backward with the help of her aunt. When she reaches Joni, she is turned around thrice to get rid of bad luck.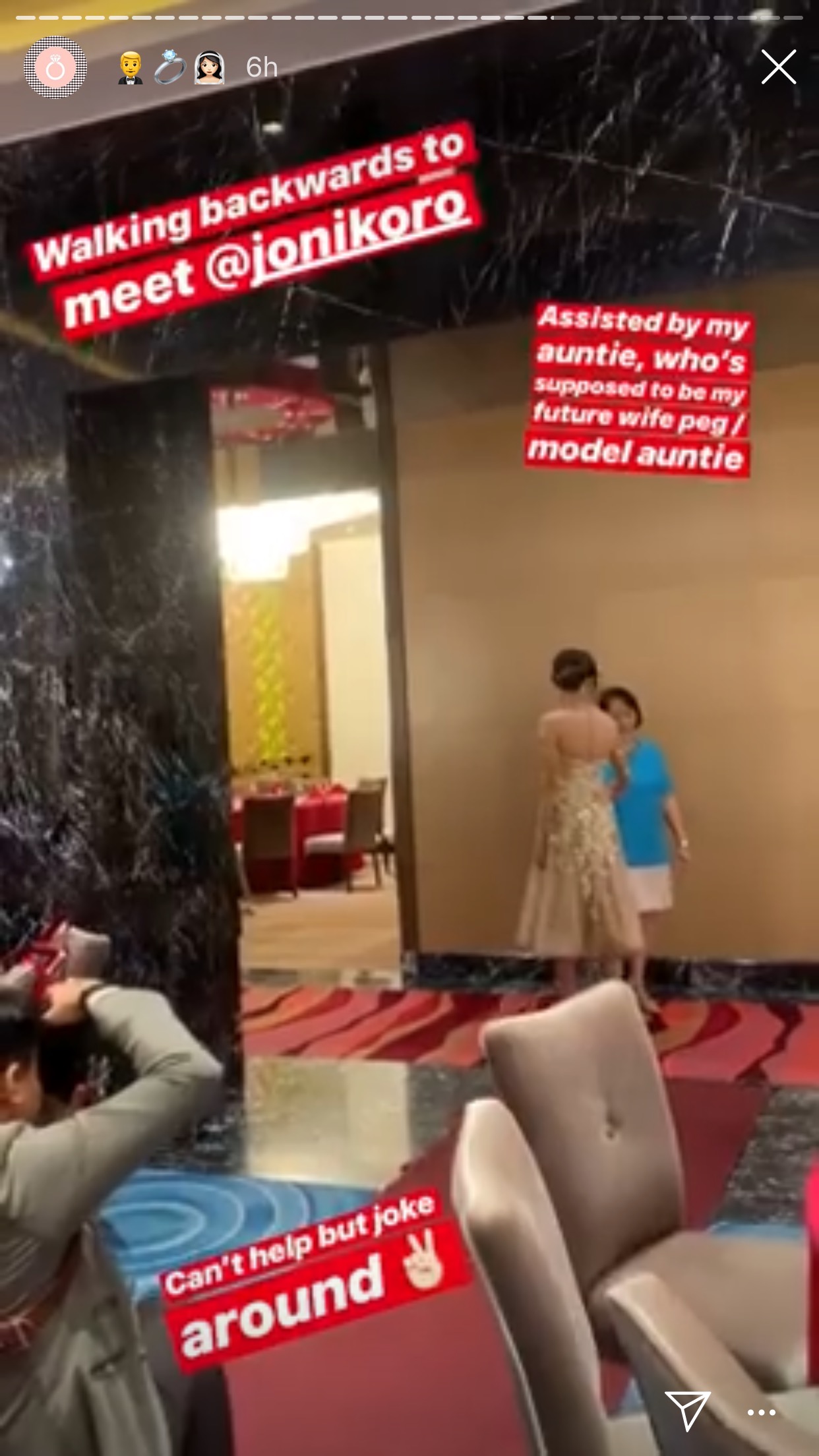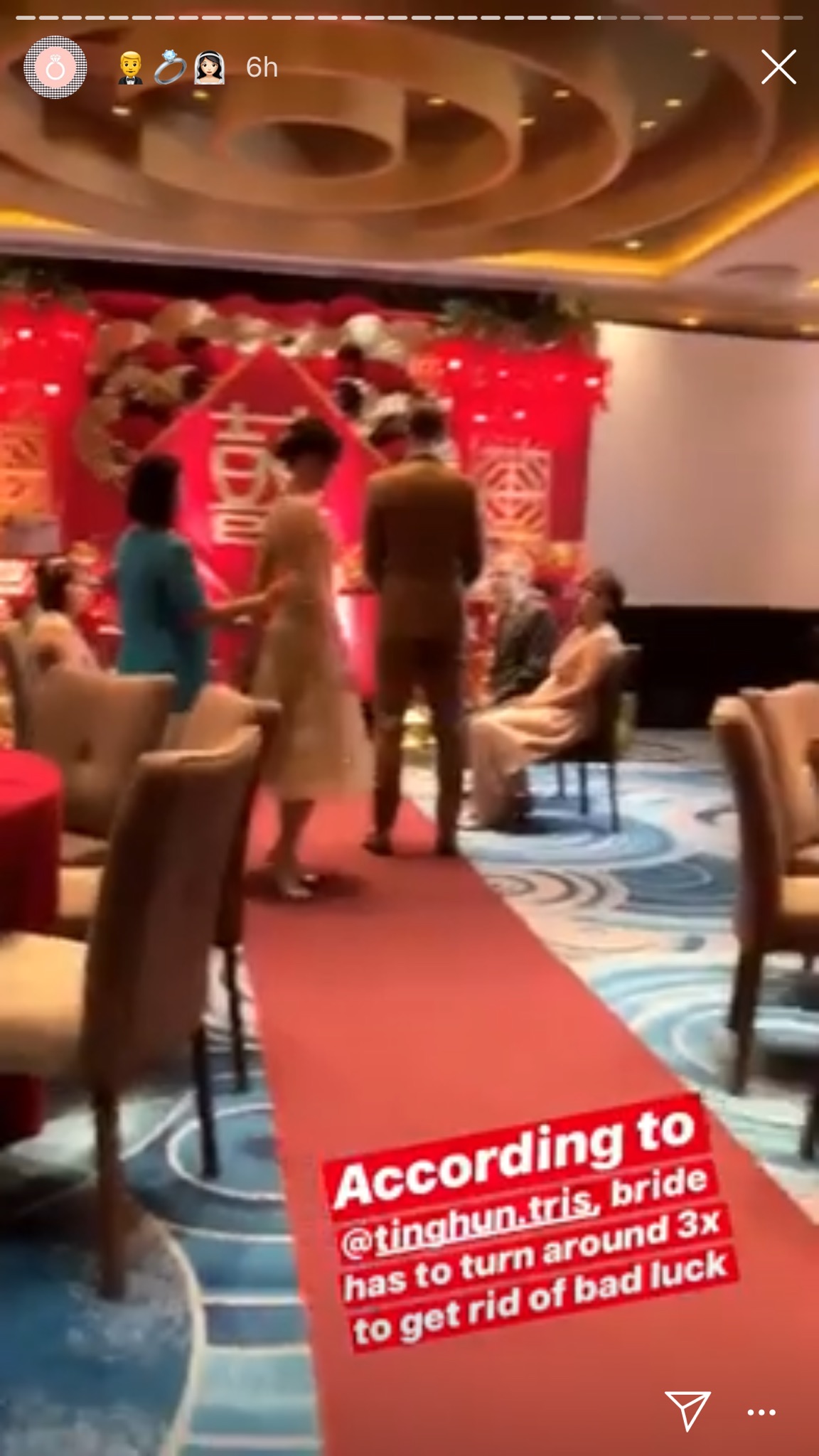 Continue reading below ↓
Recommended Videos
Next, Camille and Joni wear their corsage and boutonniere, followed by a tea drinking ceremony.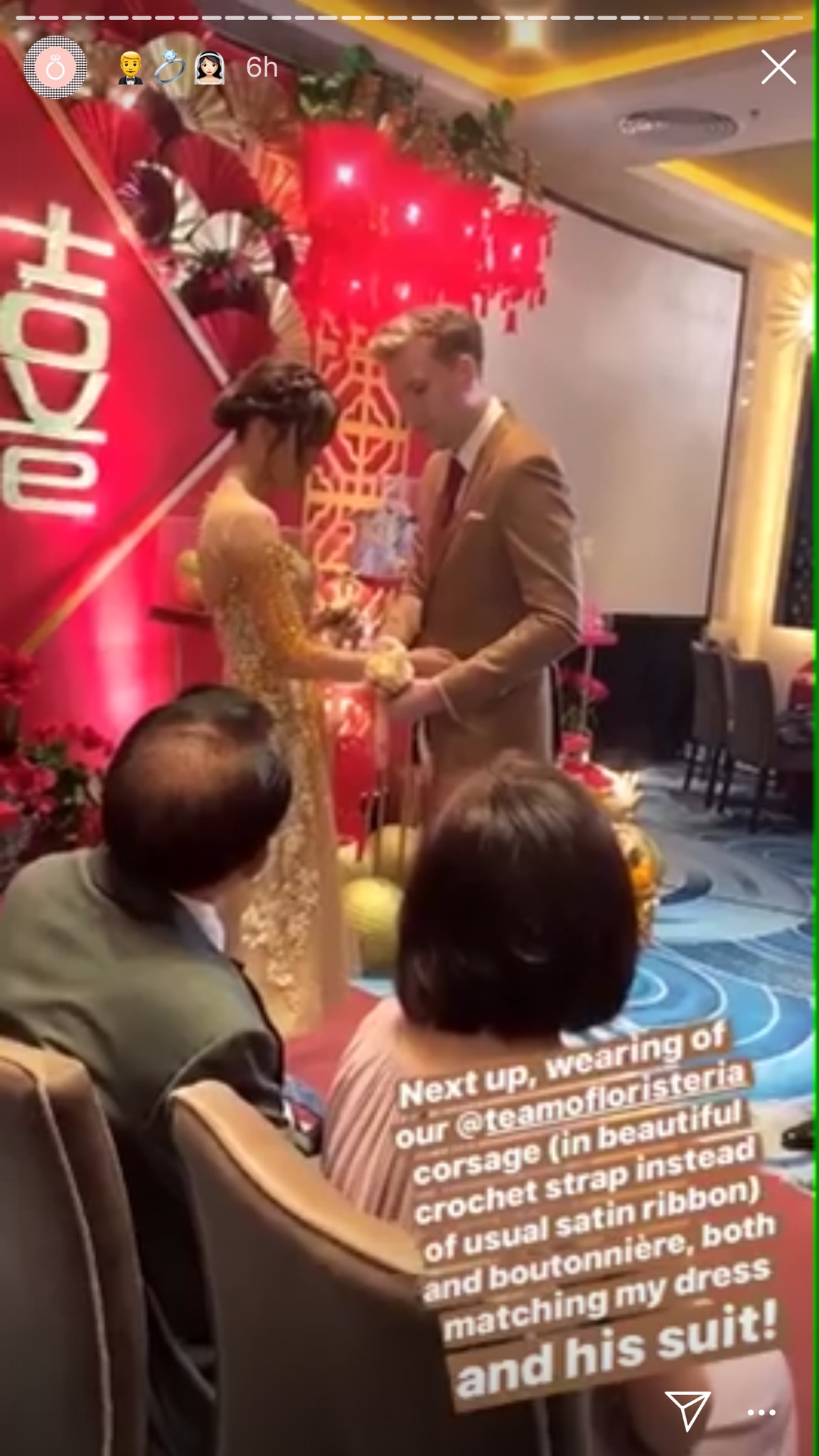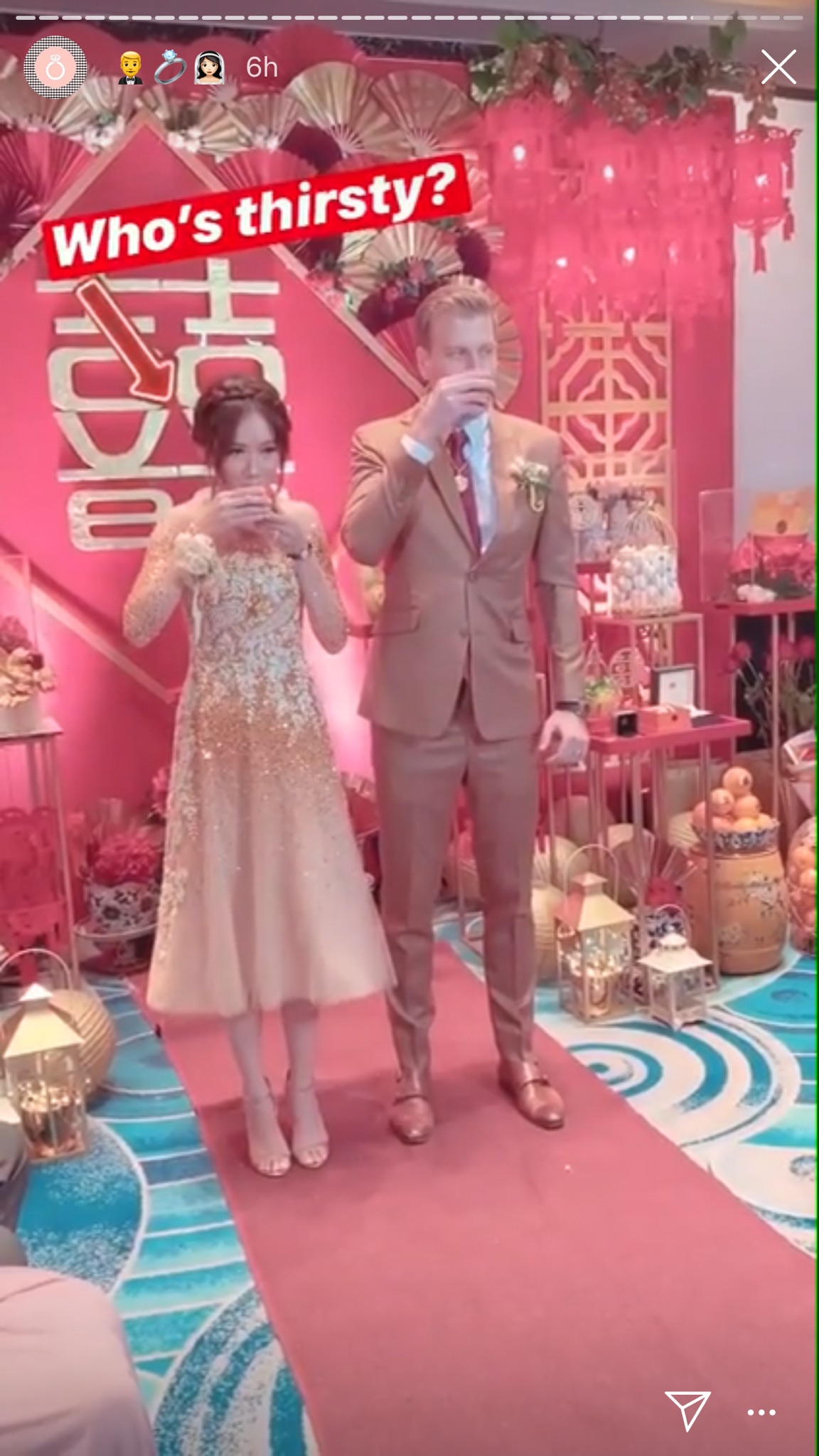 Camille even wore a dress from her brand, CoExist. She said that it's the very last dress from her brand, and went into detail how it was made.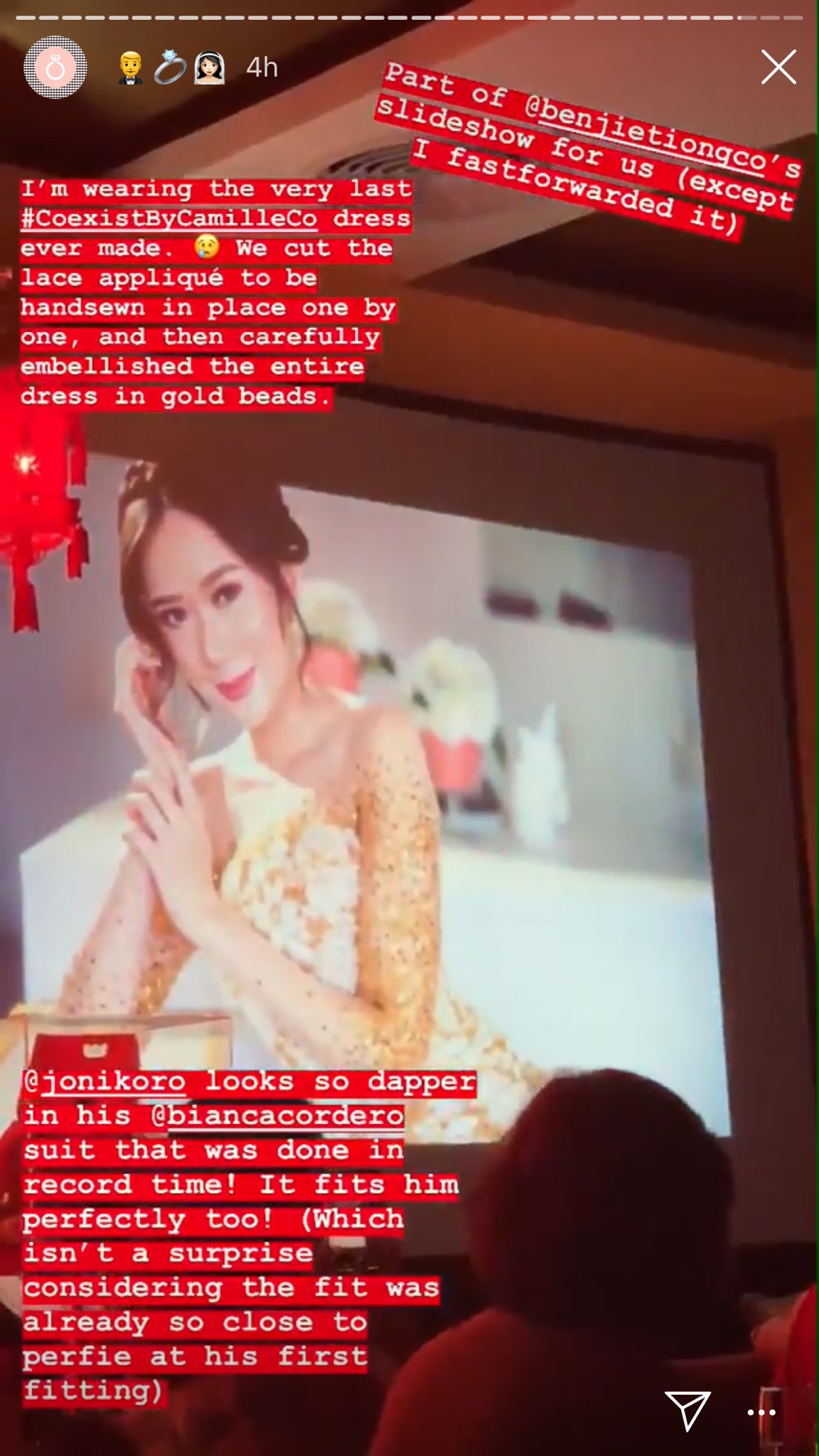 A ting hun celebration isn't complete without gifts, which usually come in pairs. For instance, round fruits symbolize prosperity, eggs for fertility, cakes for a rich life, and jewelry as dowry. A sang hee (which means double happiness) sticker completes the look of the gifts.