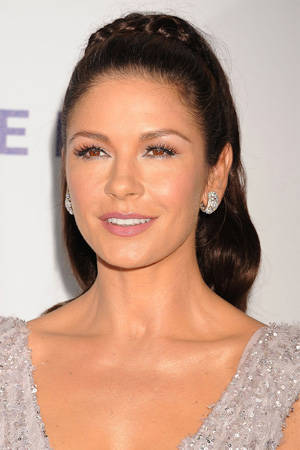 The cast of Chicago will reunite at the Oscars later this month.

Stars Renee Zellweger, Catherine Zeta-Jones, Queen Latifah and Richard Gere are to come together at the Dolby Theatre in Hollywood for the Academy Awards on February 24—a decade after the film won Best Picture at the 2003 ceremony. Producers of the film and ceremony Craig Zadan and Neil Meron feel their appearance will be very "appropriate" for the evening.

Neil said: "In a night of celebration of the music of the movies, we find it very appropriate."

Craig added: "We can't talk about what they're going to do!"

The duo has also promised a "staggering" amount of performers and have realised there aren't enough dressing rooms to cater to all the guests.

Neil continued: "I don't think any Oscars night has been as performance-based. When you do an Oscar show, you don't have a dressing room problem. The presenters don't get dressing rooms. And how many people perform on the Oscars, like one or two?

"We have a staggering amount of performers, and each of them needs a dressing room. We're measuring the magnitude of how big the show is by the fact that we don't have [enough] dressing rooms."

Stars who are already confirmed to share their talent at the event include Barbara Streisand and singer/songwriters Adele and Norah Jones—who will sing their Oscar-nominated tracks Skyfall and Everybody Needs a Best Friend.

Host Seth MacFarlane will also share his singing voice for the audience and the producers are confident the funnyman will do a "great" job on the night.

Neil said: "He's going to be very present as a host, as a host should. Seth really does understand and have great reverence for the music of the movies. He loves it."
ADVERTISMENT - CONTINUE READING BELOW ↓
ADVERTISMENT - CONTINUE READING BELOW ↓
Recommended Videos
EXPLORE COSMO