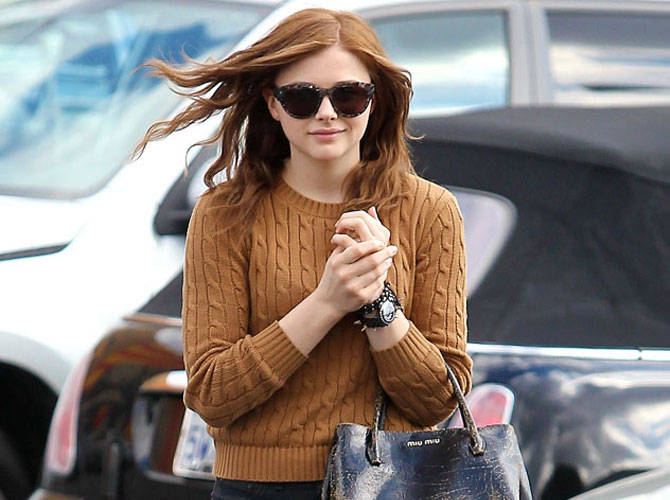 Chloё Moretz says she's just a normal teenager.

While the 16-year-old actress is often spotted in designer outfits on the red carpet, she insists it is all part of the job and she is a typical teen when she's not working.

Speaking in May's Young Hollywood edition of NYLON magazine, Chloё said: "I'm a normal 16-year-old girl who's no different from my friends, but on the other hand, I have to portray that glamorous image of, like, Dior Couture! Chanel! Prada! That's a character. It's 'the star,' not 'the girl.' So in my brand, it's all in one package. That's just what you have to do."

 Chloё will next star in the remake of Carrie, playing a shy high school girl who uses her newly discovered telekinetic powers to exact revenge on those who tease her, and the young star admitted the dark character took its toll on her.

She explained: "I tried a new style of acting that I've never tried before. When I do a crying scene, I'm the type of actor who usually breaks right out of it afterwards, and I'm laughing and being silly. But with Carrie, I wanted to try staying in character and being in that dark space all day. It's not like I didn't talk to my family or go crazy and not eat, but with the director and the actors I was Carrie all the time on set. It was one of the best experiences I've ever had, but it was one of the darkest, and I'm terrified to see the movie because it's the most vulnerable I've ever been."
Recommended Videos