We asked one of Cosmo's 8 Sexiest Models for 2014, Samantha Gomez, to give a few pointers on how to look like we have mile-long legs—like hers—at least in photos. 
"First, make sure you're standing straight. You have to have good posture. Don't bend your legs too much. Spread your legs but not too far apart. You could also try putting one leg over the other," she says.
Name: Samantha Gomez
Height: 5'11"
What makes you sexy?
My personality makes me sexy. It's more of what shines through me than my physical looks.
What are your best fashion tips for looking sexy?
You should know your body so that you can buy clothes that accentuate parts that you want to show, like high-waisted bottoms to make your legs look longer, or A-line skirts and dresses to show off your curves.
Your advice/message to Cosmo girls out there?
Be confident and know yourself. Don't base your value on what other people say. Don't be afraid to be open and show people the real you. 
***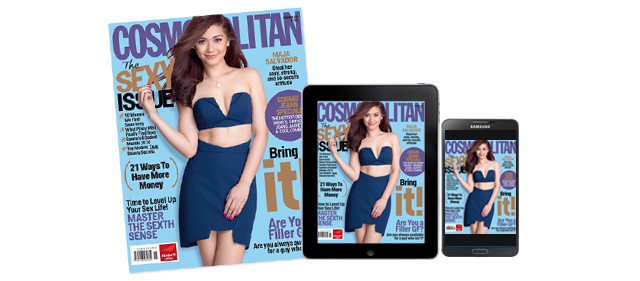 Continue reading below ↓
Recommended Videos
Find out more about Cosmo's 8 Sexiest Models in our November issue! For your print and digital subscription options, go to summitnewsstand.com.ph/cosmopolitan.