"First, find your target. After you find your target, you have eye contact with them," shares one of Cosmo's 8 Sexiest Models for 2014, Tola Orendain when asked about the art of flirting. "Then you brush your hair naturally. And you make pa-cute and all that. Usually, it works! You can use your shoulders or turn your back. Pretend that you're dancing even though you're really not."
Name: Tola Orendain
Height: 5'9"
What makes a woman sexy?
A woman is sexy when she is confident about herself. A woman is sexy when she doesn't let anyone tell her what she should do or be.
What makes you sexy?
I'm sexy because I accept my flaws and don't let them pull my self-esteem down. Instead, I use them as a reason to motivate me to work harder to improve myself.
What are your best fashion tips for looking sexy?
You don't have to wear revealing clothes to be sexy. Sometimes, the more covered you are the sexier you are, because you give people a reason to wonder what's underneath. 
***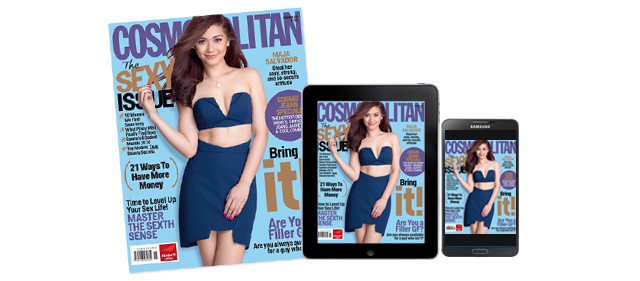 Continue reading below ↓
Recommended Videos
Find out more about Cosmo's 8 Sexiest Models in our November issue! For your print and digital subscription options, go to summitnewsstand.com.ph/cosmopolitan.