Marjorie Barretto posted on Instagram that her daughter, Julia Barretto underwent a minor eye procedure on March 1.
While Marjorie didn't expound on what happened to Julia's eye, fans speculated that it could have been a sty, which is a painful bump on the eye similar to a boil.
Stys usually go away on their own or can be drained by a doctor, as seen here on Marjorie's post.
And to give Julia moral support, BFF Erich Gonzales was there to hold Julia's hand throughout the procedure. What's more, Erich only had three hours of sleep, but was still there to comfort Julia.
On Instagram Stories, Julia posted that she "appreciates" Erich: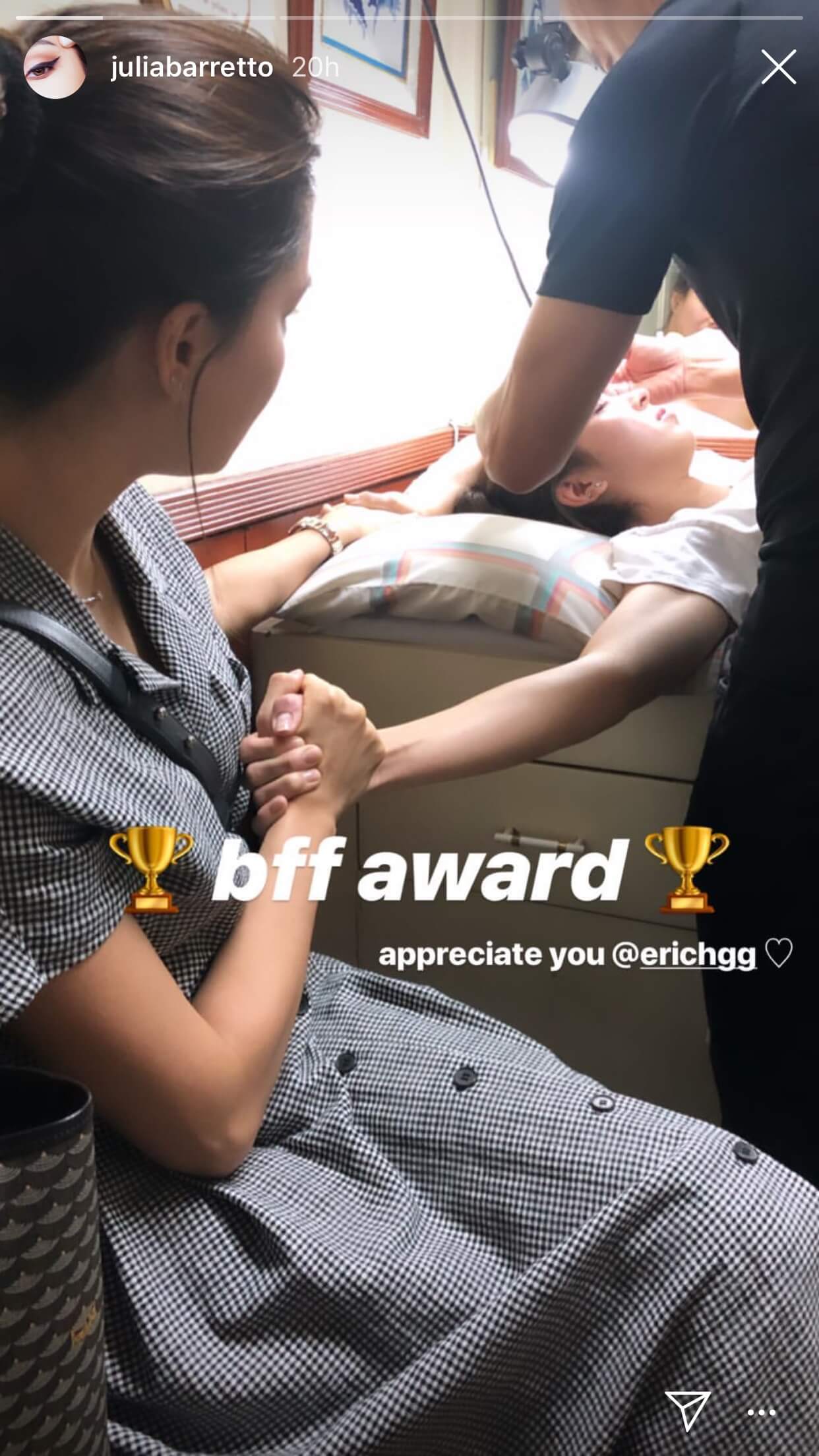 And the actress even shared some selfies of her post-procedure look:
Continue reading below ↓
Recommended Videos