Prince Harry and Meghan Markle are have moved out of Kensington Palace, the sprawling multi-building residence they've shared with Prince William and Kate Middleton. So, where are they going? That would be the questionably-named-unless-you're-really-into-frogs Frogmore Cottage on Windsor Estate. And so the time has come to learn everything there is to know about their new home! Yay!
A QUICK NOT-BORING HISTORY LESSON
On the one hand, Frogmore Cottage (which sits on 35 acres about 30 miles west of London) is like any other house on the Windsor Estate: old as f*ck and really close to the Queen (she lives there much of the year). But the cottage also has special meaning to Harry and Meghan: Per royal reporter Emily Andrews—who broke the Frogmore news!—their wedding reception was held at Frogmore House (which is on the same grounds as the cottage), and their engagement shoot took place on the property, as well.
The grounds also come with a lot of history, by which I mean potential ghosts. Not only are Edward VIII and his wife Wallis Simpson buried there (you know them from The Crown), Queen Victoria and Prince Albert's mausoleum is on the Frogmore House grounds.
ABOUT THAT NAME...
Yes, it has to do with frogs. Basically this place got its name due to the large number of slimy amphibians living nearby. Next!
WILL MEGHAN AND HARRY HAVE PRIVACY?
Meghan and Harry currently live in Nottingham Cottage, a modest building within Kensington Palace that offers them basically zero privacy. For one, Kensington Palace is right smack in the middle of London, meaning everyone knows when the royals are coming and going to their home. But furthermore, Nottingham Cottage is right next to where William and Kate live...not to mention a slew of other relatives.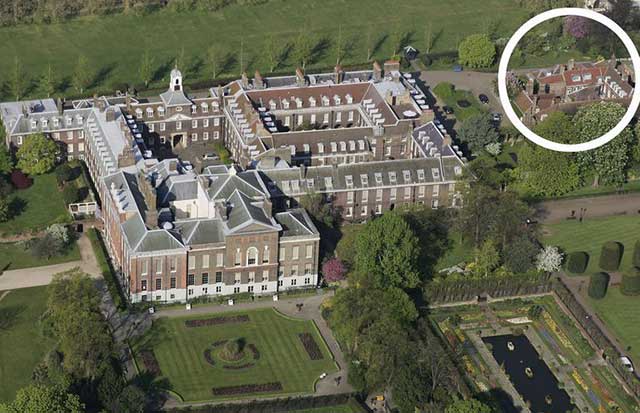 Meanwhile, the Frogmore estate is completely private. "The Cambridges have their garden in the back [of Kensington Palace], which is nice, but there is no real other space for children to play in," a source tells The Daily Mail. "Frogmore, which is inside the Windsor security zone, is secluded, peaceful, tranquil and, most importantly, private. No one will see them coming or going."
SO, CAN YOU VISIT?
Yes...and no. While Frogmore Cottage obviously won't be open for visits because Meghan and Harry will literally live there, Frogmore House is open to visitors...one month a year in August. So, like, plan your life accordingly.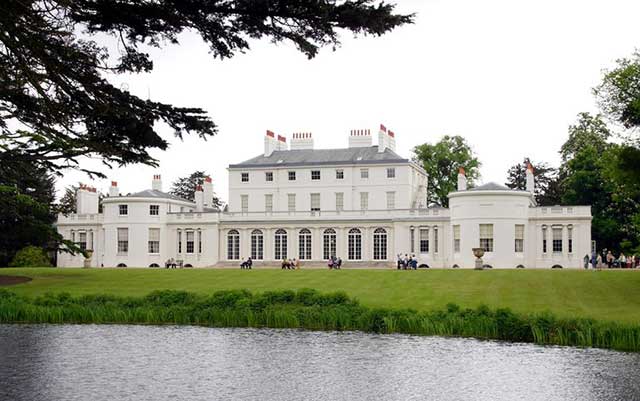 THE STATUS ON DORIA
Meghan's mom Doria is reportedly one of the reasons the couple chose to live at Frogmore. According to The Daily Mail, "it is believed Doria will stay with the Sussexes on a regular basis when she comes to visit her new grandchild" and they want her to have an entire "wing" of their home.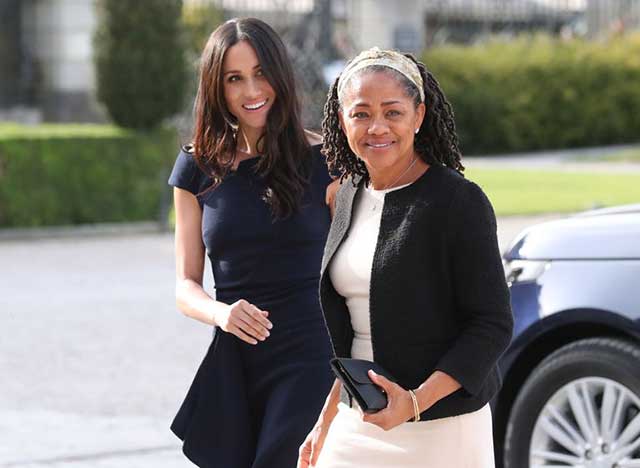 A NOTE ON THE DRAMA
There are a lot of theories as to why Meghan and Harry are leaving Kensington Palace—from tension between William and Harry, to tension between Kate and Meghan. Plus, there are reports that Harry in particular "wants to escape the goldfish bowl of royal life for the sake of his marriage and his unborn child."
But at the end of the day, the reasons are likely much more basic. For starters, there's no space at Kensington Palace. And while the Duke and Duchess of Gloucester (aka the Queen's cousins) were willing to give up their apartment for Meghan and Harry (it's right next to William and Kate), it wouldn't be ready in time for the baby.
"The truth is that there simply isn't enough room at Kensington Palace for them," a source says. "And I know they have been looking at Windsor as a possibility since before the wedding."
ALL ABOUT THE RENO
As it stands now, Frogmore Cottage reportedly consists of five separate apartments that palace staff have been living in. And work has already begun to turn those apartments into a home for Harry, Meghan, their dogs, and their baby. Oh, and they're also converting employee quarters into a place for Doria Ragland—plus a nanny and security.
So, how is this all being paid for? Likely through taxpayer money—though according to royal reporter Richard Palmer, palace officials won't disclose the official amount of how much everything will cost.
***
This article originally appeared on Cosmopolitan.com. Minor edits have been made by the Cosmo.ph editors.