Beauty queen and ABS-CBN reporter Ganiel Krishnan called out a swimsuit designer for making fun of her placement in the Miss World Philippines 2021 pageant, which concluded on Sunday evening. Ganiel finished as the second runner-up, while Cebu City's Tracy Perez took home the crown. 
In her Miss World Philippines screening video, Ganiel proudly proclaimed it was "Miss World or nothing" for her, projecting her win, as aspiring pageant titleholders often do. After she failed to bag the crown, Domz Ramos, who serves as the official swimsuit designer of Binibining Pilipinas, poked fun at her in a Facebook Messenger Story. "MISS WORLD OR NOTHING DAW E O AYAN [SECOND] RUNNER UP JIVAHHHH," he wrote.
Ganiel took to Instagram to repost a statement penned by one of her supporters who had come to her defense. She prefaced the post with her own words: "UNNECESSARY. INSENSITIVE. BULLY."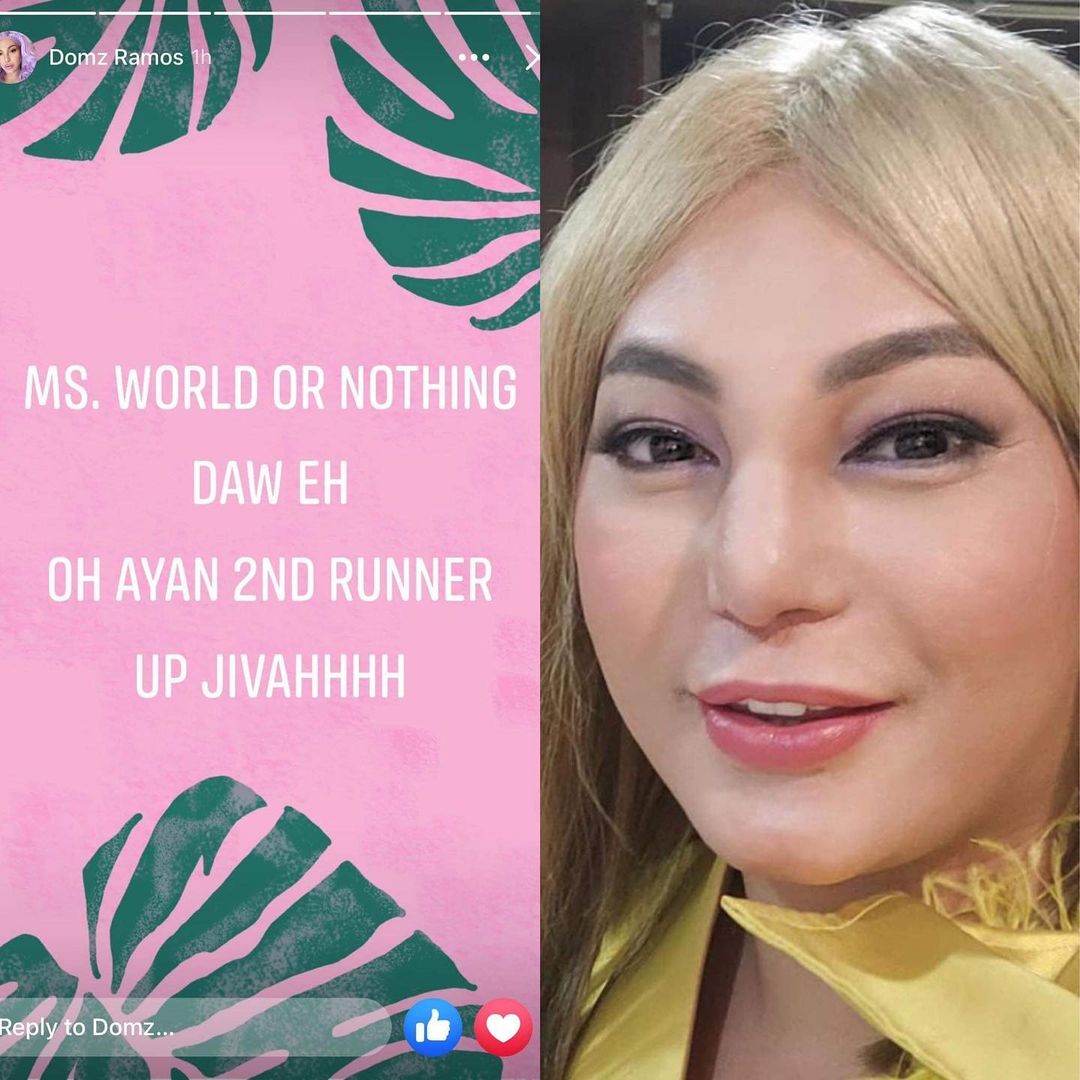 ADVERTISMENT - CONTINUE READING BELOW ↓
"If there is one thing that was made clear after the recently concluded Miss World Philippines pageant is that Domz Ramos is a bully," read the post written by supporter Jerome Balute. "Even if he didn't mention Ganiel Krishnan's name in his post, it was clear as day that he was throwing shade at the beauty queen, using her famed answer during the MWP screening 'MWP or nothing' and even added her MWP placement. This is quite alarming because it has become a culture amongst Pinoy pageant fans to bash and bully candidates without considering the trauma it might cause to the bullied. As the swimsuit provider of Binibining Pilipinas, it also stains the reputation of the organization because of his affiliation so I am hoping that he will be reprimanded or dropped because of his bullying ways." 
"It's high time that we call out these people who find satisfaction over other people's heartbreak and misery. What bothers me most is that he doesn't even show remorse because this isn't the first time he bullied a candidate. It discredits the sacrifice and hard work of the candidates and no one, regardless of his affiliation with any organization, has the right to invalidate the dream of any Filipina by bullying," Jerome wrote. 
Ganiel's fellow beauty queens expressed their support for her in the comments section.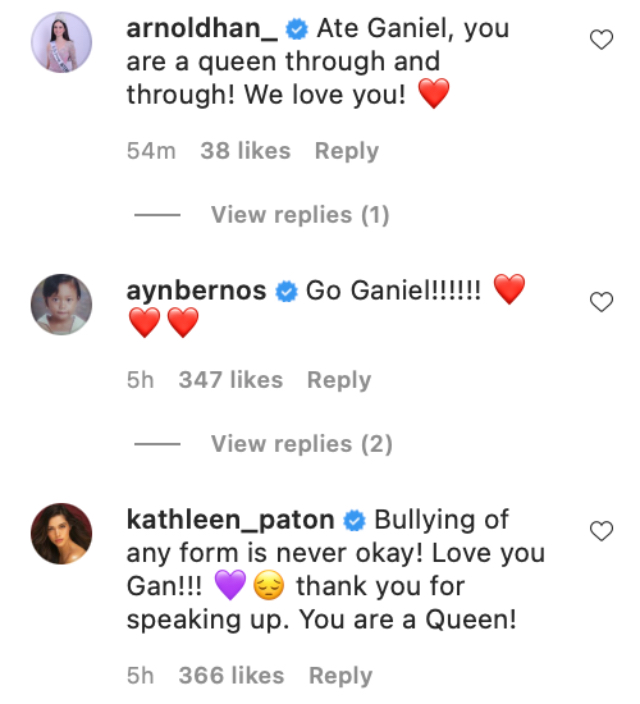 Way to go, Ganiel!
***
This story originally appeared on Preview.ph. Minor edits have been made by the Cosmo.ph editors.