On Saturday, Prince Ernst-August Jr. of Hanover wed fashion designer Ekaterina Malysheva in an elaborate ceremony populated with young European royalty. What a scene! And, lord knows that royals really do land the best wedding gowns.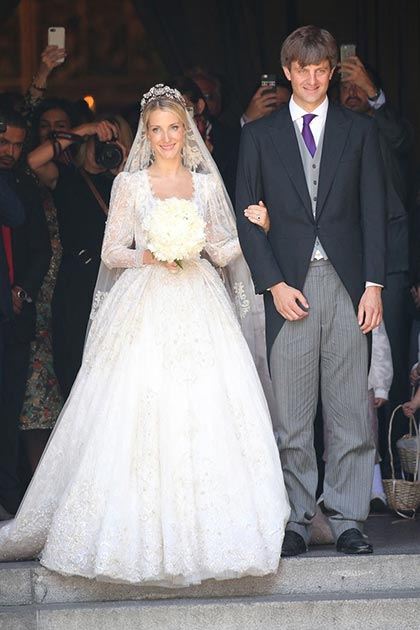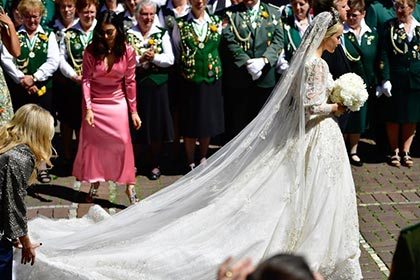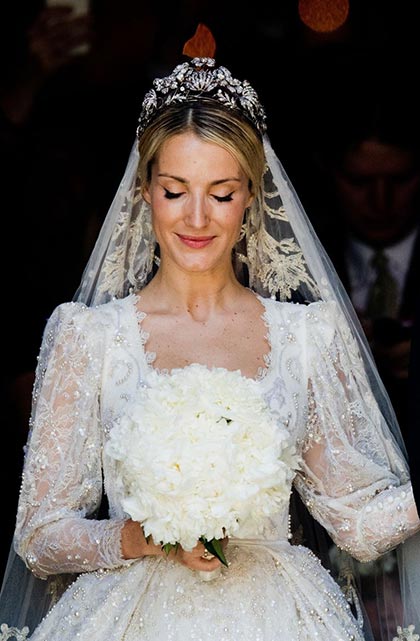 BUT. The knowledge that this wedding went on without the groom's father's approval? Scandalousss! That's right, Prince Ernst-August did not show up to his own son's royal wedding. Mama Chantal Hochuli made it. Most of Ernst-August Jr.'s stepmother's family made it. (Though she, alas, did not either.) 
Look, I don't know anything about German royal lines except that 1) they sure exist and 2) royal wedding drama is always the weirdest/most fascinating drama. The crux behind Papa Prince's grudge: His desire to preserve property that'd been in the family for centuries.
Again, I don't know anything about royals but, isn't that the kind of thing that you can legally partition? Considering the bride and groom were first married in a civil ceremony, there's clearly some wiggle room when it comes to Strict Tradition.
Anyway! The gown, created by the bride's friend Sandra Mansour, is ~lovely~. But also lovely—the amazing Herrenhauser Gardens where the wedding luncheon took place. If having this be your venue meant dealing with wedding family drama, uh, I'll take the drama: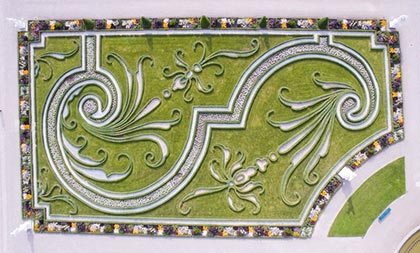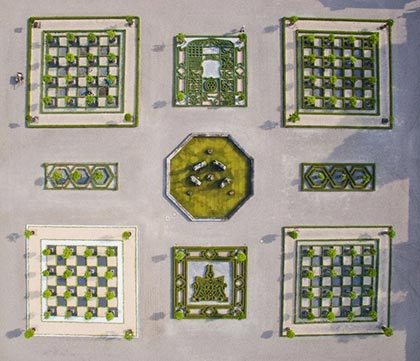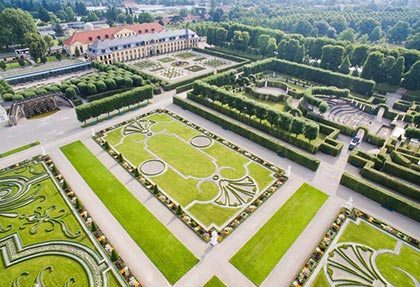 Follow Lilian on Twitter.
***
This article originally appeared on Cosmopolitan.com. Minor edits have been made by the Cosmo.ph editors.