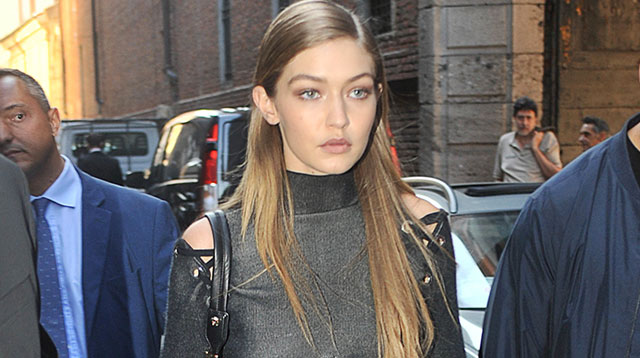 Gigi Hadid proved herself to be a total badass this week. Despite being surrounded by security, the supermodel took it upon herself to elbow a man who attacked her on the streets of Milan. 
The man in question was celebrity "prankster" Vitalii Sediuk, who was called out for his behavior and issued a very...uh...iffy explanation. Sediuk doesn't think Gigi Hadid is "high fashion" enough, and therefore felt he had the right to grab her from behind while she was minding her own business.
"While I consider Gigi Hadid beautiful, she and her friend Kendall Jenner, have nothing to do with high fashion," Sediuk wrote in an Instagram post. "By doing this I encourage fashion industry to put true talents on the runway and Vogue covers instead of well-connected cute girls from Instagram."
Gigi's attacker went on to say that his actions were a "protest" and had some less-than-kind words for the Kardashians.
Look, everyone is entitled to their opinion about the fashion industry. That's what Twitter is for. But no one has the right to touch, grab, or attack another human being. That's not a protest. It's simply a gross overstepping of boundaries.
Recommended Videos