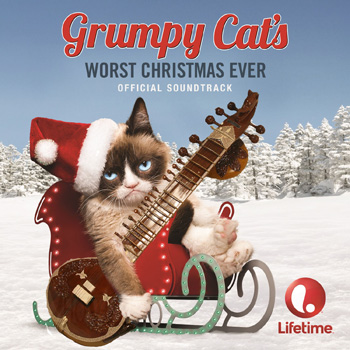 Not feeling the holidays? You need to listen to Grumpy Cat's Worst Christmas Ever Playlist!

In case you don't know who Grumpy Cat is, he is this little guy who obviously doesn't give a f*ck about anything: 
BUT it's Christmas and we should all be happy! Even Grumpy Cat thinks so. It has recently been reported that due to his Internet fame, he has turned his owner, 29-year-old ex-waitress Tabatha Tumbensen, into a multimillionaire. Wow.

So turn that frown upside down and sing along to these classic tunes. Trust us, it will make you feel at least a little bit better.

Happy Holidays, CGs! 
P.S. Don't forget to check out Cosmopolitan Philippines on Spotify!

Follow Gianna on Instagram. 
Continue reading below ↓
Recommended Videos