One of the most successful chick flicks of all time finally makes its way to the stage—in Manila! The worldwide smash-hit musical, Dirty Dancing: The Classic Story On Stage, is all set for a 22-show run starting July 4, after a series of successful performances in Australia, New Zealand, Germany, and Canada, among others.
Cosmo.ph recently sat down with the stars, Gareth Bailey (Johnny Castle), Bryony Whitfield (Baby Houseman) and Mila de Biaggi (Penny Johnson), as they revealed their get-fit tricks, an upcoming Asian tour, and why this original West End musical is bigger, bolder, and better than the movie.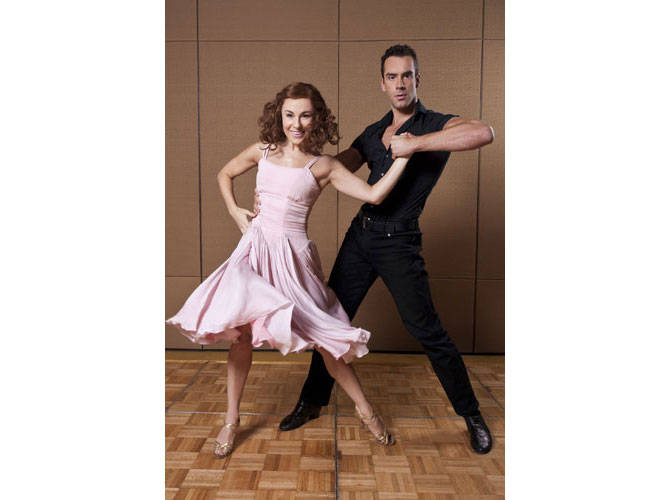 Continue reading below ↓
Recommended Videos
What's it like playing someone as iconic as Johnny or Baby? How can you relate to them?
Gareth: Johnny's got great character. I relate to him a lot because he's perceived as a pack leader, and he's had a fairly tough upbringing so he created this wall around him. But he's very vulnerable. I'm a fairly big guy at 6'3, and people think I'm going to cause trouble or something. Like Johnny, I'm quite the opposite. I'm a gentle giant.
Bryony: It's nice to play someone who's experiencing love for the first time. Baby is very young, naïve, and she gets what she wants. She thinks everything has a way. Everything has a silver lining.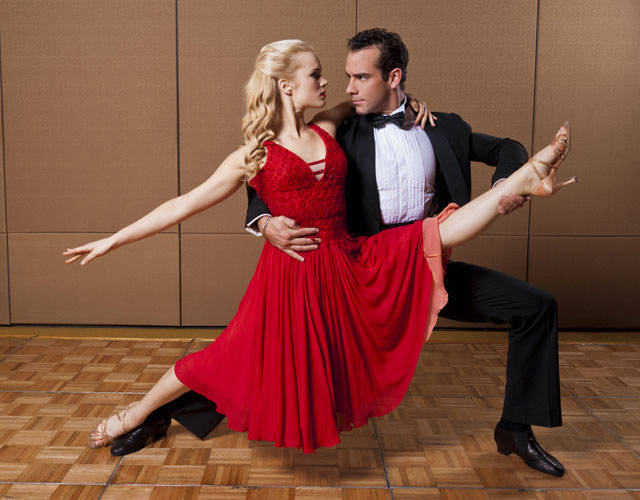 How's the West End version different from the original movie?
Mila: The characters are right in front of you. The atmosphere is fantastic in the show, and the dancing as well.  You see more onstage.
G: For me, it's a slicker version than the movie. It runs faster, and there's a smoother production. It's such a high energy, super fun show.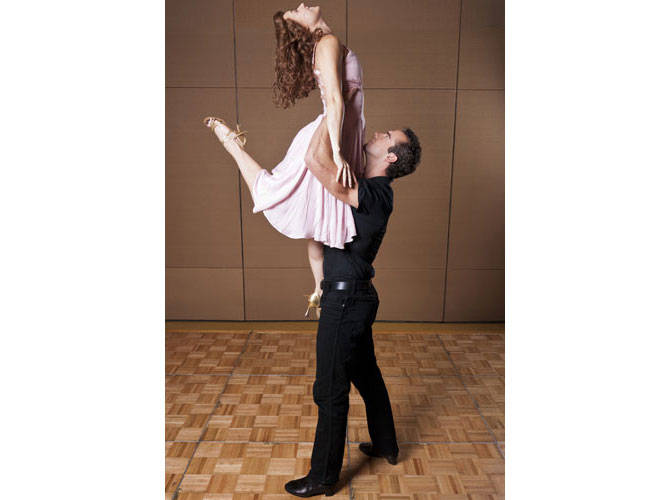 The lift scene between Johnny and Baby is one of the most iconic movie moments ever. How are you going to recreate that?
G: We'll do the big lift that everybody knows during the "Time of my Life" scene. We've got some big lifts in store for everyone, and we'll do them all—more, in fact!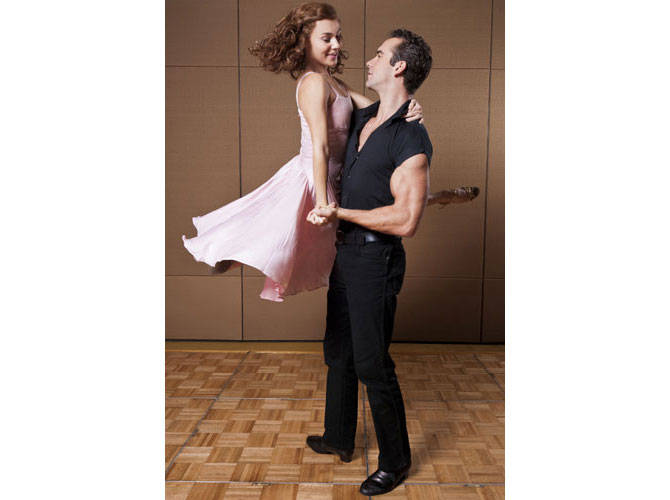 How do you prepare for such a huge production such as this? How did you get physically fit for your roles?
G: I go to the gym 3-5 times a week. My diet is very high in protein. I eat a lot; 2-3 chicken breasts and 10 eggs a day!
B: I eat right, sleep well, and I swim a lot. I swim in the morning if there's a show in the evening.
M: I do ballet, Pilates, and yoga. You have to be fit to perform in front of any audience eight times a week.
Aside from the Philippines, where else will you be performing?
M: We're going to Hong Kong and Singapore. They're proposing dates for 2014.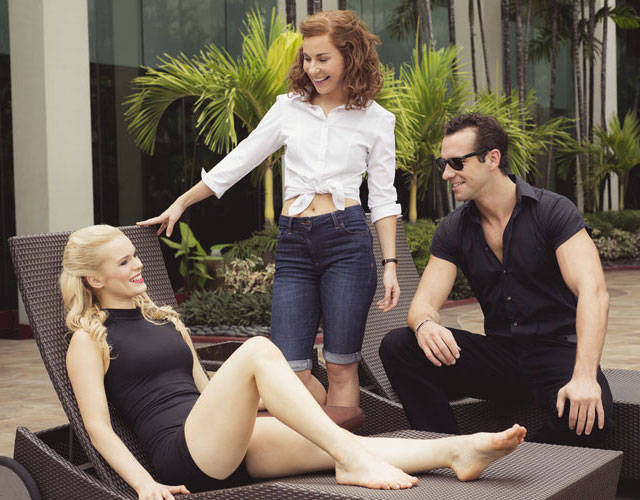 Did you always see yourself performing?
G: I've always been into the creative side of things, and I did school productions. But I never really saw myself in performing arts professionally.
B: When I was eight, I watched Cats on West End in London. I walked out of the theater and told my mom, "One day, I'm going to be in that show!" My dream became a reality when I auditioned for Cats at 22. That was my first musical.
M: From the very beginning! I just want to do this for the rest of my life, baby!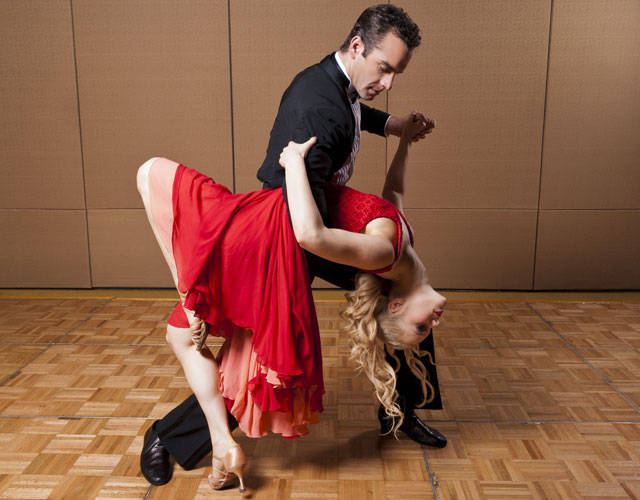 Do you have any dream roles you will want to play?
G: I'd love to play Corny Collins in Hairspray, but the ultimate role would probably be Javert in Les Misérables.
M: I've been bitten by the musical theater bug, so my mind is going crazy. I'd love to do Chorus Line, Wicked, and Legally Blonde. And yes, Chicago!
Dirty Dancing: The Classic Story On Stage will be showing at the CCP Main Theater from July 4-21 for 22 shows only. To book your tickets, call 891-9999 or log on to www.ticketworld.com.ph.
From July 4-21, Diamond Hotel will be offering various perks for guests who avail of the special ticket promo packages from Ticket World: Double Date or Family Package, Ladies Night Package, Barkada Night Package. All Dirty Dancing ticket holders are entitled to a 25% discount on the lunch and dinner buffet at Corniche. For more details, call 528-3000.
For more updates, check out www.dirtydancingasia.com and like www.facebook.com/ConcertusManila.
***
Photography: Mike Dee

Hair:
Elaine Ganuelas of L'Oréal Professionnel
Kei Pagtakhan

Makeup:
Cathy Cantada of Shu Uemura
Christine Rojas-Laviña

Shot on location at Diamond Hotel Philippines
2363