When it comes to losing weight quickly for an upcoming project or movie role, Hollywood celebrities are serious about their craft. Here's a look back at the extreme diets five celebs underwent.
Just a reminder, CGs: We at Cosmo believe that nothing beats good ol' exercise and proper nutrition to become fit. Crash diets can weaken you immune system and damage your heart.
1. Natalie Portman's Carrots and Almonds Diet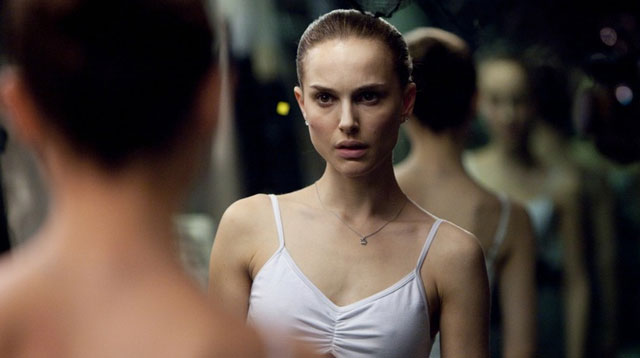 The already petite 5'3" star had to drop an extra 20 lbs. for her starring role in 2010's Black Swan. She told The Daily Mail, "I was barely eating. I was working 16 hours a day. I was almost method acting without intending to." She ate mostly carrots and almonds, and her regimen was dubbed as The Black Swan Diet, where you eat vegetarian dishes of only 1,200 calories a day, on top of a mix of ballet classes, sports, cardio, and circuit training. Natalie told EW she was so consumed by her skeletal character that she thought she was going to die. Her Black Swan co-star, Mila Kunis, also dropped 20 lbs. by doing cardio, ballet, and Pilates 4-5 hours a day, seven days a week. Thank goodness the two immediately went back on track, with Natalie getting engaged and healthily pregnant after the movie wrapped up.
Continue reading below ↓
Recommended Videos
2. Christian Bale's Apple and Tuna Fast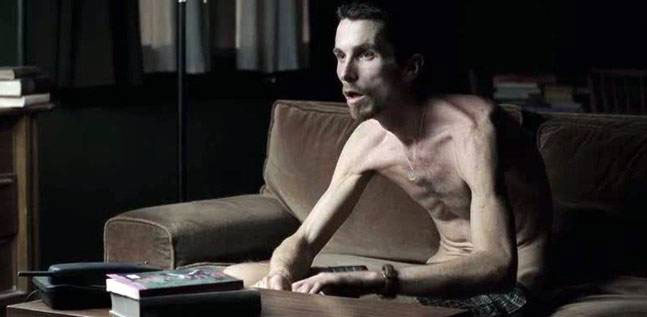 To portray the role of anorexic, insomniac Trevor Reznik in 2004's The Machinist, Christian lost a whopping 60 pounds by going into extreme starvation mode. He ate nothing but a can of tuna and an apple every day until he went from 180 to 120 lbs. for the role. (CGs, don't try this at home!) This isn't the first time the award-winning actor transformed his body for the sake of his craft. After his metabolism suffered in The Machinist, he combined healthy eating with intense workouts to bulk up to 220 lbs. for Batman Begins.
3. Beyoncé's Master Cleanse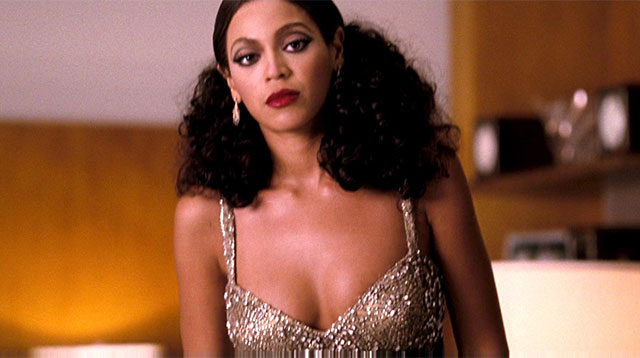 To prepare for her 2006 role in Dreamgirls, Queen Bey went on the Master Cleanse, also known as Lemonade Diet or Maple Syrup Diet. This juice fast recipe was created back in the '40s and is still popular today as a detoxification method. Beyoncé reportedly lost 20 lbs. in just 14 days by eating nothing but a drink made of water, fresh lemon juice, rich maple syrup, and cayenne pepper. As she eased off the diet, she slowly added vegetable juices, soups, and protein shakes for three months before returning to her regular eating habits, and eventually, her pre-Master Cleanse weight.
4. Amanda Seyfried's Raw Food Diet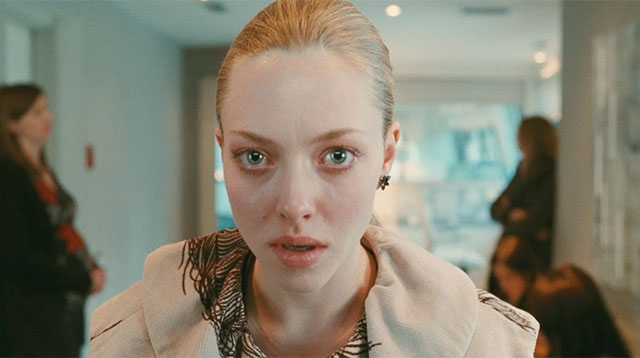 To slim down for her call girl role in 2009's Chloe, Amanda went on a diet that forbade her to eat cooked and processed food. Her typical breakfast was raw oatmeal with blueberries, and lunch was spinach sprinkled with some seeds. "It's intense. And sort of awful," she told Esquire.
5. Anne Hathaway's Lettuce Diet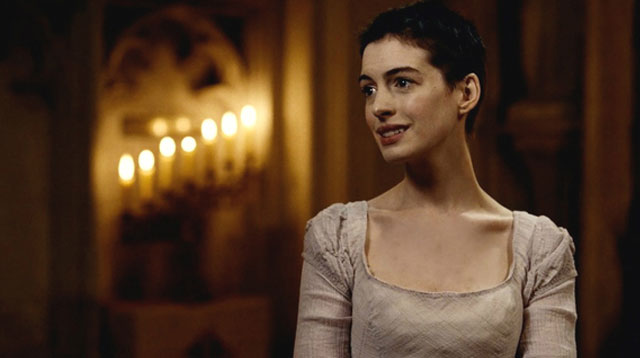 To prep for her role as Fantine in Les Misérables, Anne lost 25 lbs. by surviving on mostly lettuce leaves. She told SF Gate, "I lost the first 10 (pounds) in three weeks through a detox and then I lost the subsequent 15 in 14 days by doing food deprivation and exercise, which I don't recommend." She was so fragile that she broke her arm in a fall during that brief period she was on a strict diet. The day after the film wrapped up, she was so relieved she could start eating normally again.
Visit Kate on KateWasHere.com and follow her on Instagram and Twitter.