The Long Plot, Sans Spoilers
Diana is princess of the Amazons, raised on the island of Themyscira. All her life, she trains to be a fearsome warrior. One day, an American pilot crashes on the island, and Diana learns of the massive conflict raging in the outside world. She leaves home to fight in a war to end all wars, discovering her full powers, and her true destiny.
The Honest Plot
OMG girls, this is the superhero movie we've been waiting for!
The Actors And Where You Last Saw Them
Gal Gadot as Princess Diana of Themyscira
The Israeli actress made her film debut in Fast and Furious in 2009. 2016 saw her first appearance as the Amazon princess in Batman v Superman: Dawn of Justice.
ADVERTISMENT - CONTINUE READING BELOW ↓
Connie Nielsen as Hippolyta
She first caught Hollywood's attention in The Devil's Advocate (1997) as Christabella Andreoli, and then as Lucilla in Gladiator (2000). More recently, she was in The Good Wife, as Ramona Lytton. 
Lisa Loven Kongsli as Menalippe
The Norwegian actress hasn't done much work outside Norway, with Wonder Woman being her first Hollywood feature film.
Swedish actress Lisa Loven Kongsli is set to appear in ASHES IN THE SNOW: https://t.co/s2FXiqXB8l pic.twitter.com/eFetvuNaDc

— Cinema Scandinavia (@CineScandinavia) May 16, 2016
Robin Wright as Antiope
To your parents or older siblings, she's Princess Buttercup, from Princess Bride (1987). You probably know her better as Claire Underwood, from the Netflix show House of Cards.
Elena Anaya as Doctor Maru
The Spanish actress has had a few forays into Hollywood, such as the Hugh Jackman starrer Van Helsing (2004). 
ADVERTISMENT - CONTINUE READING BELOW ↓
Elena Anaya, who plays a villain in #WonderWoman: "@GalGadot is a heroine in real life." pic.twitter.com/ulIv07j8sF

— Variety (@Variety) May 26, 2017
Lucy Davis as Etta Candy
She's probably best known as Dawn Tinsley from The Office. She also did voice work for Phineas and Ferb, as Crash, from 2008 to 2009.
Lucy with director Patty Jenkins:
This woman! ????????@PattyJenks #Premier @WonderWomanFilm pic.twitter.com/a3qy8P2NLe

— Lucy Davis (@RealLucyDavis) May 26, 2017
Chris Pine as Steve Trevor
Most people first discovered this hot hunk in the 2009 Star Trek movie by JJ Abrams, where he played the dashing James Kirk.
New @WonderWomanFilm still! #ChrisPine pic.twitter.com/nCYrGqHe4u

— Lucy Davis (@RealLucyDavis) April 30, 2017 
David Thewlis
You might recognize him as Remus Lupin from the Harry Potter movies. Just this year, he was in the Fargo TV series on the FX network.
David Thewlis on working with #GalGadot #wonderwoman pic.twitter.com/m0Uao0PN58

— Brooklyn Batman (@Abandapart94) May 20, 2017
Danny Huston
You might remember him from X-Men Origins: Wolverine (2009), as Stryker. More recently he played the Axeman in American Horror Story.
Diabolical in #WonderWoman, dapper on the carpet. Danny Huston, aka General Ludendorff, arrives at the #WonderWoman World Premiere! ?????? pic.twitter.com/NNiX2NX77d

— #WonderWoman (@WonderWomanFilm) May 26, 2017
Did You Know?
1. The character was  the brainchild of William Moulton Marston for DC Comics. In creating a modern female superhero, he gave her the strength of Superman, tempered with fairness and a love of peace. She was originally called Suprema, The Wonder Woman. She made her comic book debut in All Star Comics #8 in December 1941, and got her own series in 1942.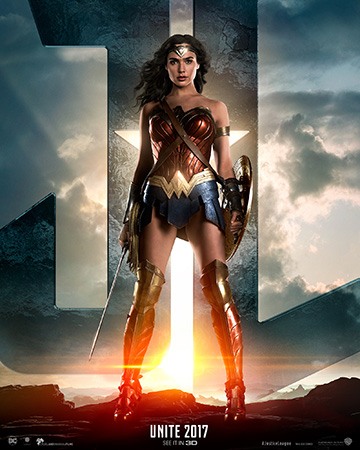 ADVERTISMENT - CONTINUE READING BELOW ↓
2. This is the fourth movie in the DC Extended Universe (DCEU). First there was Man of Steel in 2013, then Batman v Superman: Dawn of Justice and Suicide Squad, both in 2016.
3. Most people remember the Wonder Woman series from 1975 to 1979, starring Lynda Carter. But there was an attempt to bring the heroine back to the small screen in 2011. A pilot starring Adrianne Palicki was shot for NBC, but the show didn't get picked up.
4. Wonder Woman was named an Honorary Ambassador of the United Nations in 2016. Gal Gadot and original Wonder Woman Lynda Carter were both at the ceremony. But the move received a lot of criticism, and a petition asked UN Secretary General Ban Ki Moon to reconsider. "A large-breasted white woman of impossible proportions, scantily clad in a shimmery, thigh-baring body suit with an American flag motif and knee-high boots" is not an appropriate spokeswoman for gender equity at the United Nations, the petition also said. 
ADVERTISMENT - CONTINUE READING BELOW ↓
 5. Gal Gadot might not actually be Wonder Woman, but she's certainly a tough cookie! During part of the shoot for the movie, the actress was pregnant with her second child. In fact, she was five months pregnant when she went back to the studio for reshoots in November 2016! 
ADVERTISMENT - CONTINUE READING BELOW ↓
ADVERTISMENT - CONTINUE READING BELOW ↓
6. Victoria's Secret fans, look for VS Angel Doutzen Kroes on Themyscira!
7. The Amazon warriors were real warriors and athletes! Some of them were Olympians, while others were competitive fighters, so those battles looked pretty fierce! 
What I Think:
I've never been a fan of the DCEU. Man of Steel didn't feel like the same Superman who fought for truth, justice, and the American way. Batman v Superman: Dawn of Justice felt wrong, and Suicide Squad felt flat. To be honest, I'd always been more entertained by and emotionally invested in the Marvel Cinematic Universe.
ADVERTISMENT - CONTINUE READING BELOW ↓
And then came Wonder Woman. Finally, a superhero movie with a female protagonist, and a female director too! I wasn't too excited at first. Would it be dark and dreary like the previous DCEU movies? Would the characters be caricatures, like the members of Suicide Squad?
And then I saw Gal Gadot on the big screen, and I was awed.
It's the story of every woman. Like many other women, Diana doubts herself and her capabilities. Others doubt Diana's capabilities. Diana gets attention for her body and her looks, but her opinions and contributions get ignored and doubted by the men in charge, simply because she's a woman. She has an important job to do, but she can't do it because she's dressed inappropriately, or she has to do it according to other people's expectations and standards. Haven't we all been through that? You'd think Wonder Woman, of all people, wouldn't have these problems, but that's what happens in World War I Europe!
ADVERTISMENT - CONTINUE READING BELOW ↓
And yet the movie also shows how much women can achieve when men—and their fellow women—believe in and support them. Think about Emma Watson's #HeForShe Campaign, and Facebook COO Sheryl Sandberg's initiative called Together Women Can. So yeah, this movie doesn't just pay lip service to girl power and female empowerment. It's the real deal!
What My Friend Thinks:
Wonder Woman may not be the super heroine movie we deserve, but she's the one we need right now. The film certainly has its work cut out for it, following in the footsteps of two compelling superhero movies. It's the first silver screen adaptation of the role. Gal, director Patty Jenkins, and Allan Heinberg (who wrote the screenplay) do nothing short of justice in bringing the Amazon princess to life, shining like the brightest of days in the darkest of nights. - V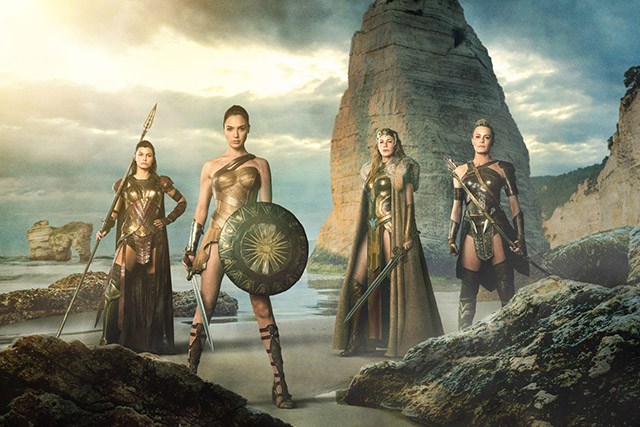 ADVERTISMENT - CONTINUE READING BELOW ↓
I'd Recommend It To:
Every. Single. Female. Every woman needs to see this movie! Let's show Hollywood that movies with female leads and female directors can be good movies that sell a lot of tickets and popcorn! Watch this movie because women should support other women. Watch this movie to see other women kick ass and run the world. Watch this movie because Gal Gadot is amazing and beautiful and sincere. Watch this movie with your mom, your sister, and your best friend. Watch this movie with your guy friends and brothers and officemates!
Follow Regina on Instagram.