We see it in our malls—multitudes of bored men who have been forced to go shopping with their wives and girlfriends. Of course, there are husbands and boyfriends who also enjoy shopping. There doesn't seem to be a lot of them, however.

So, maybe it's time that malls did something to put the long-suffering husbands and boyfriends out of their misery.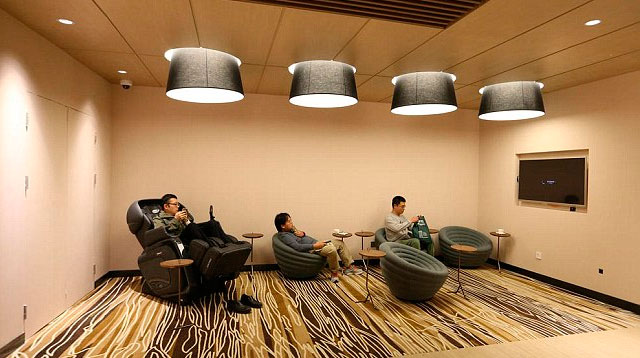 "The Vanke Mall in Shanghai has just opened a magical spot called the Husband Nursery, where women can leave behind their husbands and boyfriends while they shop," reports Metro.

The report notes: "In the simplest terms, it's a room in a mall packed with super comfy chairs (including one massage chair), a fridge full of snacks, and a TV, where people can take a break from shopping and put their feet up."

The Shanghaiist quoted one commenter, who wrote, "What a brilliant mall! For a man, going shopping with the wife is worse than work.
Continue reading below ↓
Recommended Videos