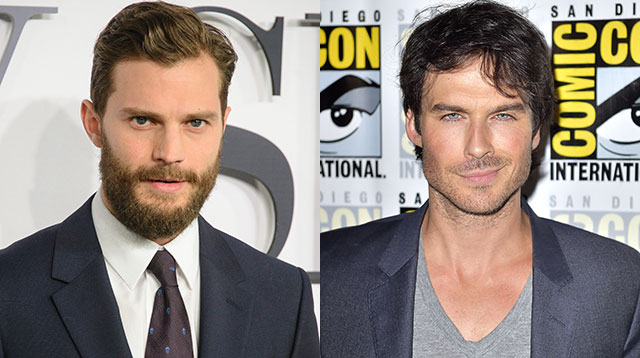 Jimmy Kimmel got straight to the juicy stuff when Jamie Dornan made an appearance on the show this week.
Kimmel asked Dornan about a rumor that Ian Somerhalder will replace him in Fifty Shades (we're assuming he means the next film in the franchise after Fifty Shades Darker—Fifty Shades Freed—although he didn't clarify).
"No. I don't know," was Jamie's reply.
"That would be really hard for them to do, considering we shot both of the movies," the actor joked.
"That's an expensive mistake, I'll put it that way. But good luck to him—he'll be great!"
Kimmel didn't push the Irish hottie on if he was to be replaced in future films, so guess we'll have to wait and see on that one. Fifty Shades Darker hits cinemas on February 17, and it's rumored the third and final movie in trilogy, Fifty Shades Freed, will come out in 2018. We've got a while to wait.
This is a tough one. We'd miss Jamie's ridiculously ripped torso if he didn't do any more Fifty Shades movies.
But you know who else has a ridiculously ripped torso?
Ian Somerhalder.
***
This article originally appeared on Cosmopolitan.com.au. Minor edits have been made by the Cosmo.ph editors.
Recommended Videos