1 Is Ellen Adarna off the market again? After admitting that she and Raoul Olbes broke up in September, Ellen was spotted hanging out a lot with Raymund Romualdez, who happens to be actress Gwen Zamora's ex-boyfriend. P.S. Gwen and Ellen have been BFFs for the longest time! Ellen posted these now-deleted photos on her Instagram account. (Photo screencaps from Fashion Pulis)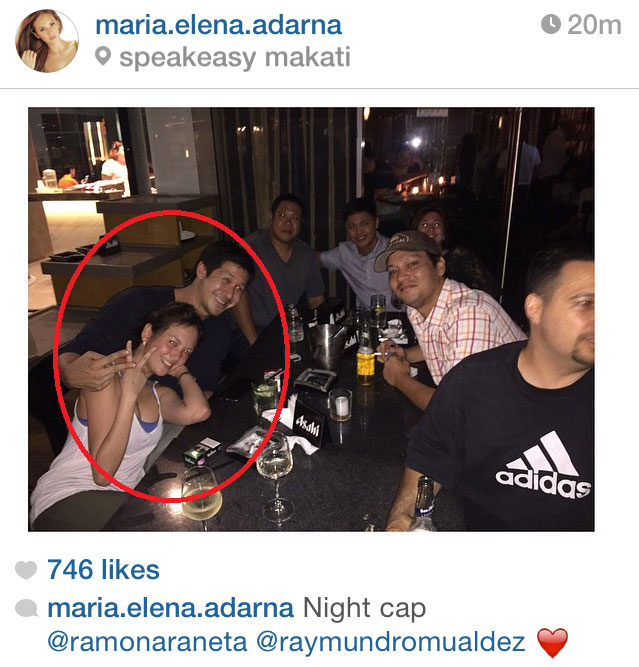 2 We really, really, really, really, really can't stop listening to Carly Rae Jepsen's new song, "I Really Like You." Check out her music video featuring Tom Hanks and Justin Bieber!
3 The Weasleys had a mini family reunion, and Draco Malfoy joined in on the fun! Harry Potter stars Tom Felton (Draco), Rupert Grint (Ron), Bonnie Wright (Ginny), and James Phelps (Fred) snapped photos together during a random night out. Tom captioned this photo, "Outnumbered by 3 Weasleys. Ugh."
Continue reading below ↓
Recommended Videos
4 Don't drink and drive! The Land Transportation Office (LTO) announced that the Anti-Drunk Driving Law will finally take effect on March 12, 2015. Motorists using a non-professional driver's license with a blood alcohol content (BAC) over 0.05% will be arrested for a minimum of three months and will be fined a minimum of P20,000. Their license will also be suspended for 12 months, and they'll have their vehicle impounded. In cases where DUI results in injuries and/or fatalities, fines ranging from Php100,000 to Php500,000 will be imposed on top of a longer jail time. (autoindustriya.com)
5 If you thought Gone Girl was already wild, wait until you see the movie adaptation of Gillian Flynn's Dark Places. The film stars Charlize Theron, Nicholas Hoult, and Chloe Grace Moretz. Watch the intense trailer below!