Jake Ejercito and Ellie Eigenmann's previous text message thread made us laugh out loud, and it looks like the father and daughter duo are at it again! This time, Jake asked Ellie if he could have an autograph of Olympic gold medalist Hidilyn Diaz!
Jake shared a screenshot of the hilarious convo with Ellie on his Instagram Stories. In the message thread, Ellie informed her dad that she's set to meet the weightlifter together with her mom Andi Eigenmann and Andi's partner, Philmar Alipayo. 
When Jake asked Ellie why they're meeting Hidilyn, his daughter's hilarious deadpan response was, "I don't know." He then pressed Ellie for a reason why they're meeting the gold medalist and her response was still "I don't know."
Jake then had a specific request for his daughter: "Can you please get her autograph for meee?" Ellie responded, "Why?" And Jake said, "Because she's the country's only gold medalist!!!"
ADVERTISMENT - CONTINUE READING BELOW ↓
Several hours go by and Ellie responds to Jake with a photo of herself with Hidilyn. Jake commented on his Instagram Stories post, "Sometimes, I'm shocked by how much she's so much like me."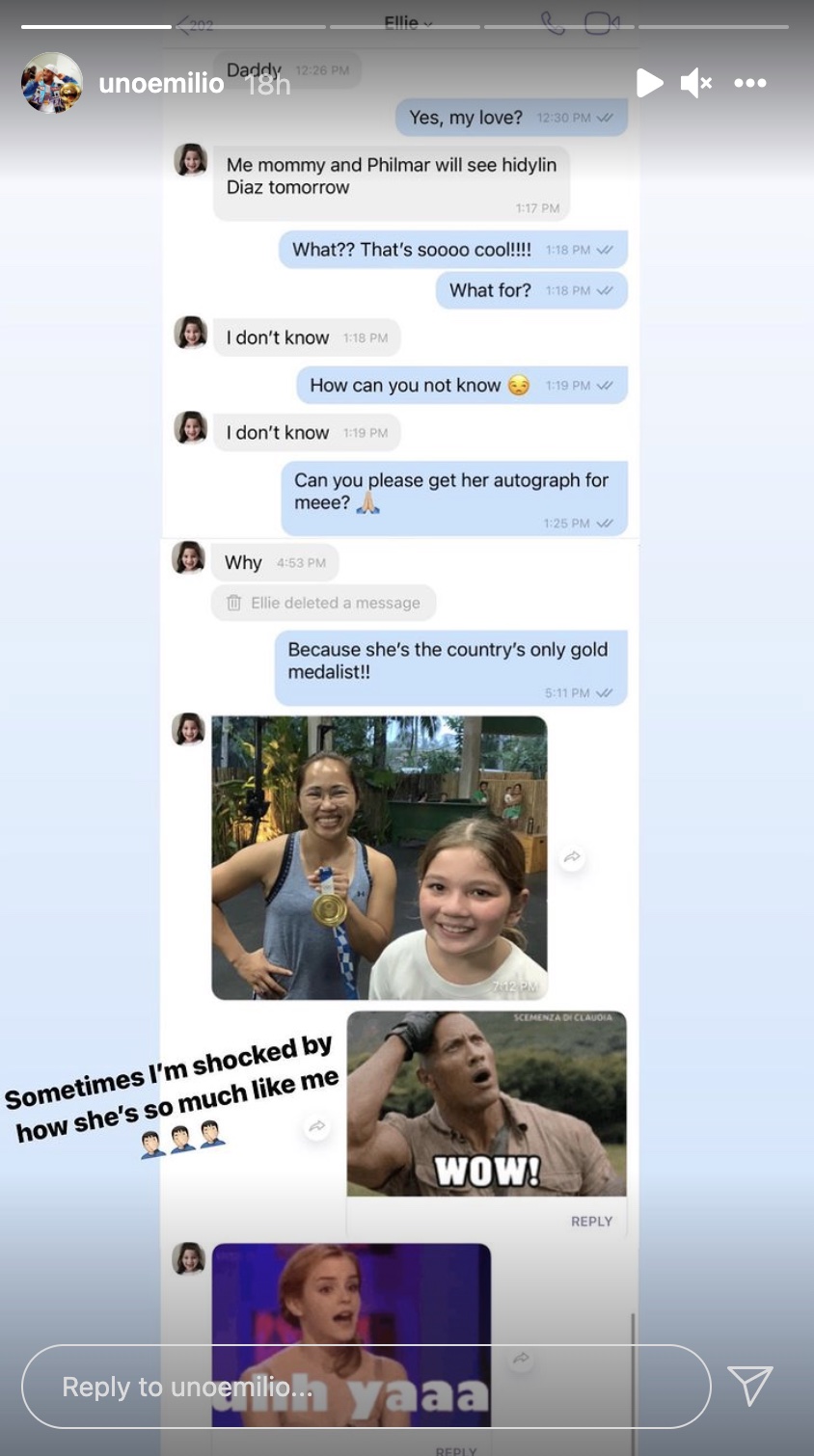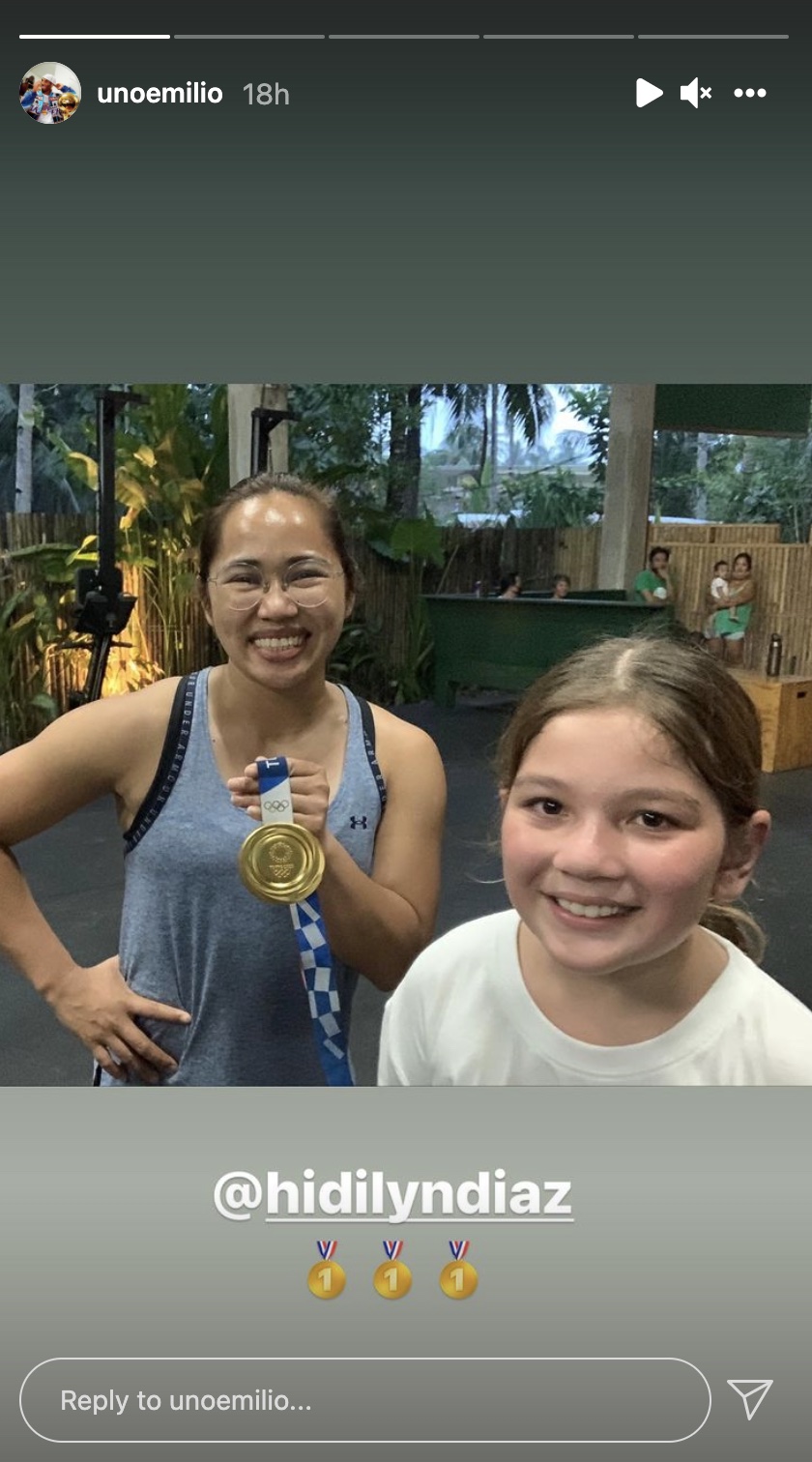 ADVERTISMENT - CONTINUE READING BELOW ↓
Recommended Videos
In a follow-up Instagram Stories post, Jake asked Ellie if she was able to get Hidilyn's autograph. His daughter responded dryly, "No."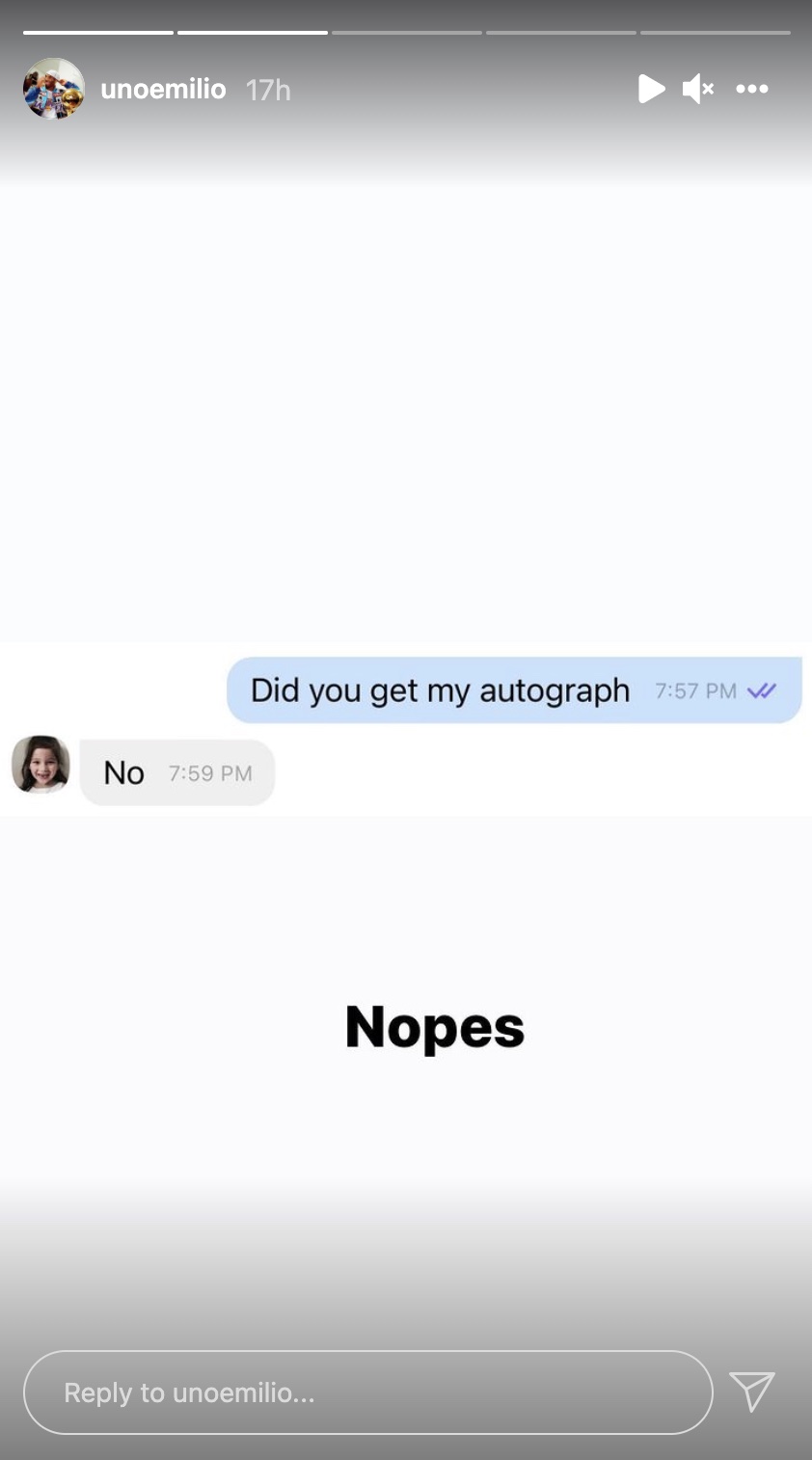 Even though Ellie's deadpan responses to her dad are super hilarious, it's heartwarming how the celebrity dad makes Ellie his top priority. Recently, when a netizen commented about Jake co-parenting Ellie with Andi, Jake had this to say: "Not everyone has it easy, and forcing something that will never be will just be worse and even more traumatic for children. These are the cards we were dealt and we try out best to make it work with Ellie's well-being as top priority."
ADVERTISMENT - CONTINUE READING BELOW ↓
EXPLORE COSMO