James Reid clapped back at a netizen who bashed his choice of collaborators for his newest single "16B." The 24-year-old artist gave a short background on the song and thanked his close friends who were behind the production of the single. 
In the caption, he wrote, "16B out now on iTunes AND Spotify! Produced [by] @matolavidesmusic, @flipmusicph, and myself. Y'all should know by now I write my own lyrics and melodies. This song was inspired by a close friend. Yes, 16B is a place, a place where even the most fiery of souls can get lost in the pretty lights. Cover art by the one and only @zonlee."
Continue reading below ↓
Recommended Videos
A netizen with the handle @loxnarezpalamunin dropped a long comment that questioned James' choice of giving his family and friends the break they needed.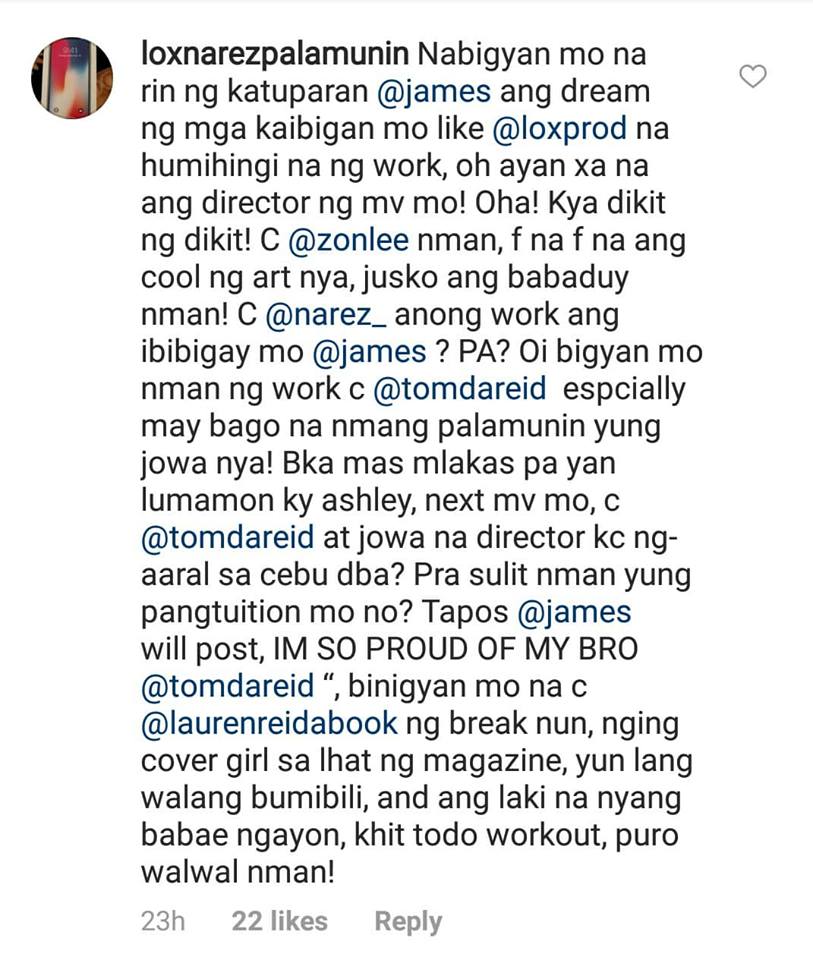 James reacted to the negative comment and chose to give the basher a brief lesson on "giving love to get love." He wrote, "@loxnarezpalamunin you're looking at it wrong. I'm lucky to be around such talented people and even more lucky to call them friends. Can you say you've helped your loved ones in a way that allows them to express themselves creatively and made something beautiful together? If you don't like what you hear or see, then DO BETTER. Don't complain. Contribute. Everyone knows hateful opinions don't get to me. If you want to get to me, speak of love and creation. If you allow hate to manifest through you that's all you'll receive. You gotta give love to get it girl."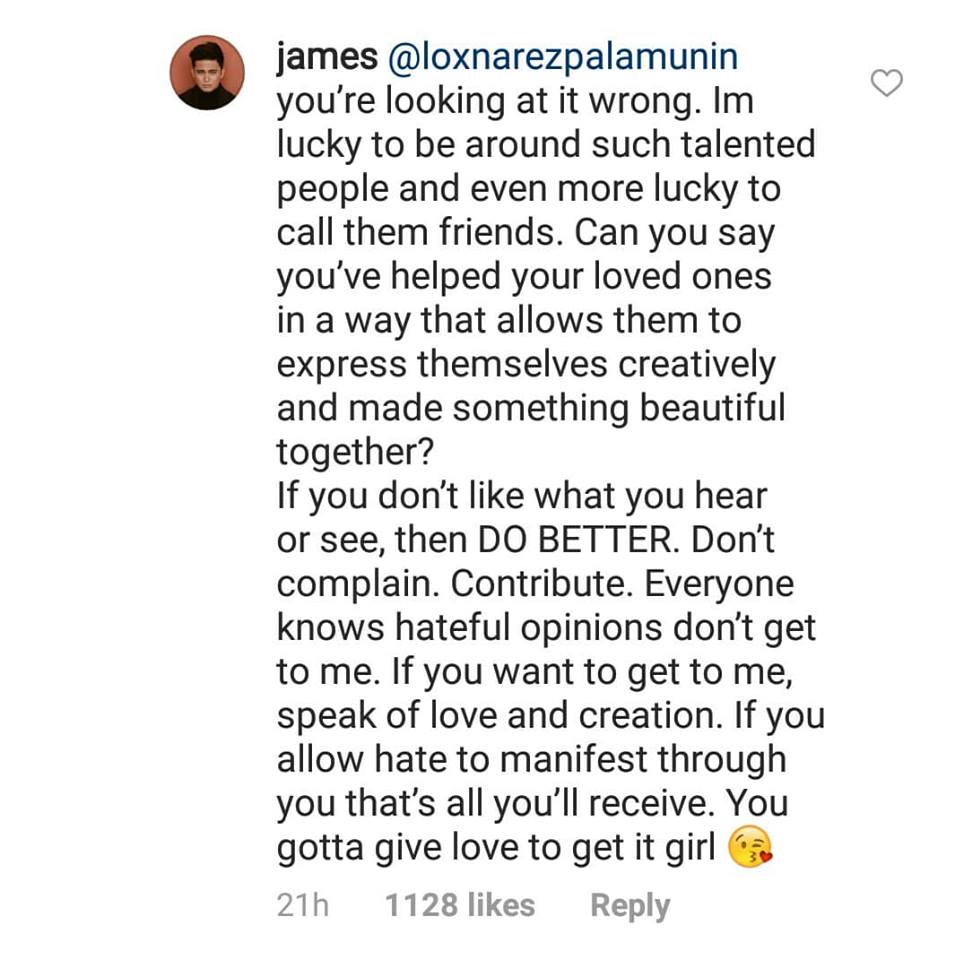 Follow Leo on Instagram.