1. Janella Salvador confirms Elmo Magalona physically abused her
In an exclusive interview with Philippine Star's Ricky Lo, Janella Salvador admitted she experienced physical abuse from her love team partner and rumored boyfriend, Elmo Magalona. 
According to her, the abuse happened twice. The young actress decided to speak up because Elmo failed to issue a public statement where he was supposed to admit that he physically hurt her. (Pep.ph)
2. Wil Dasovich and Alodia Gosiengfiao's picture is giving us kilig feels
Wil Dasovich and Alodia Gosiengfiao are currently in Switzerland, and these two have done nothing but bless our feeds with the most kilig photos + captions. Here's one from Alodia:
ADVERTISMENT - CONTINUE READING BELOW ↓
Her caption goes: "There are times when days become dark and scary...Sometimes you get so afraid to go on. But there will be that one person who will always be there. Who will tell you to never give up. Who will hold your hand and tell you everything will be ok. Who will show you that the world isn't so scary after all.. If you have that person, you know you found something special. There is no place I'd rather be.. but in our own realm. @wil_dasovich"
And this one from Wil is also touching:
He wrote, "You should always keep in mind that what you see on social media is mostly the good, but don't let it become the facade that tells a story which isn't true. No relationship is perfect and neither is ours and we, like everyone else, have our ups and downs but we are able to get through them as we continue to climb. Once you get to the top, remember to sit back and enjoy the moment, as there will always be another mountain to climb after that. Every day is a different mountain to climb, and climb we shall. @alodia"
3. Scarlet Snow Belo charms us with her rendition of "Tatlong Bibe"
Anything that Scarlet Snow Belo does is instantly cute! Here, she sings the Filipino nursery rhyme, "Tatlong Bibe"—complete with actions! 
ADVERTISMENT - CONTINUE READING BELOW ↓
4. Sue Ramirez posts a short and sweet message for her mom on IG
Sue Ramirez shared the cutest pic of her with her mommy. She wrote on the caption, "My very own magic mountain." 
If you stalk her Insta, you'll be able to see how close she is with her mom. Here are a couple to refresh your memory:
ADVERTISMENT - CONTINUE READING BELOW ↓
ADVERTISMENT - CONTINUE READING BELOW ↓
5. Forever21 is now in Alabang Town Center
Those who live in Alabang can now get their Forever 21 fashion fix! Forever 21 opened a pop-up at Alabang Town Center, and they've placed all their fresh drops there. The pop-up will be open for a year, but we hope they change their minds and stay there forever.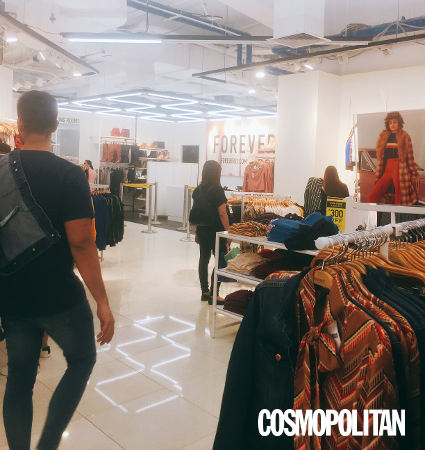 ADVERTISMENT - CONTINUE READING BELOW ↓