Jennifer Lawrence has been a household name for years now, but apparently, she always knew that was going to be the case, even before her breakout in The Hunger Games.
That's according to one studio exec, who presented the Oscar-winner with an award in her name at The Hollywood Reporter's annual Power 100 Women in Entertainment breakfast on December 6.
"I first met Jennifer over five years ago, and it was at a small dinner party at [studio executive] Michael Burns' house," Paramount Studios CEO Sherry Lansing said.
"There were about 12 people there and Michael came over to me and he asked me if I could sit next to Jennifer. He told me he was worried about her.
"Michael told me that Hunger Games was about to come out and he believed that it was going to be a hugely successful film and he said that Jennifer had absolutely no idea how her life was going to change."
Sherry described Jennifer as "a highly confident woman" adding that she did not think the star "needed any advice from anyone."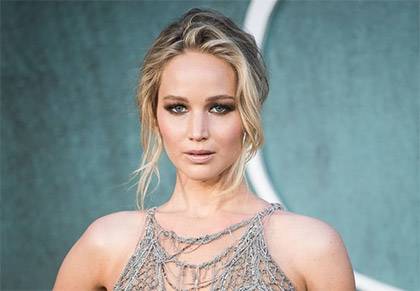 Continue reading below ↓
Recommended Videos
"But then, Jennifer did something quite remarkable," the executive added.
"She turned to me and she said, 'I know Michael is worried about me, and I know he wanted you to talk to me but please don't worry about me.'"
Sherry then claimed that Jennifer told her: "I have a secret. I always knew I was going to be famous, so I am totally prepared for it."
"In that simple, direct honesty I actually knew everything I needed to know about Jennifer," she added.
"I knew she was a very, very special person and I knew she was going to be more than fine."
***
This article originally appeared on Digitalspy.com. Minor edits have been made by the Cosmo.ph editors.