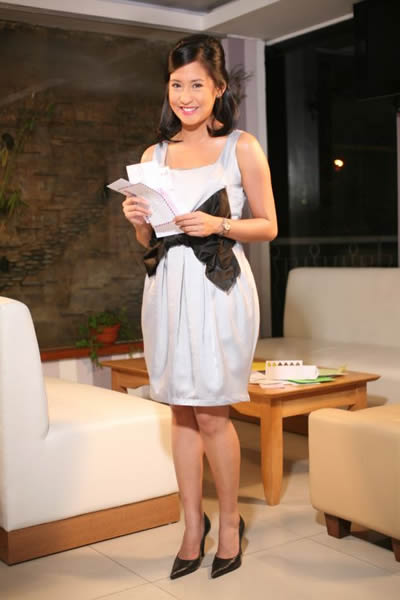 There is no doubt that when it comes to image repackaging, Jolina Magdangal can give Madonna a run for her money--at least locally. The long-time teen icon marks every major project or career move with a total makeover.

Known as Jolens to millions of fans, she began her career as a youngster who was then known for wearing so many butterfly hair clips and making bangs and ponytail popular again. She later moved from ABS-CBN to GMA-7, this time sans the bangs and frilly clothing that characterized her as a young star, as she tried to establish herself as a more mature actress. Her fans readily accepted the change.

Just this year, Jolina cut her famously long hair to an almost boy-cut--a move that made headlines in showbiz. The drastic change of 'do actually coincided with another major milestone in her private life: her breakup with long-time boyfriend, politician Bebong Munoz.

Jolens is currently in the US for an extended and much-needed vacation, but she will definitely come back to fulfill several TV engagements, including her hosting stint in the reformatted SOP Fully Charged that started last Sunday. Contrary to initial reports, she is still part of the Sunday party show of GMA-7, and it just so happened that her vacation was already planned, even before the change in the show took place.

By January, SOP Fully Charged will welcome Jolens back with a bang, and there are rumors that she will be sporting a new look again, re-establishing her image as a singer-entertainer, but not necessarily as an actress.

We heard that Lady Gaga is a possible peg for the new Jolens, but we will have to wait until she returns before we can confirm this.