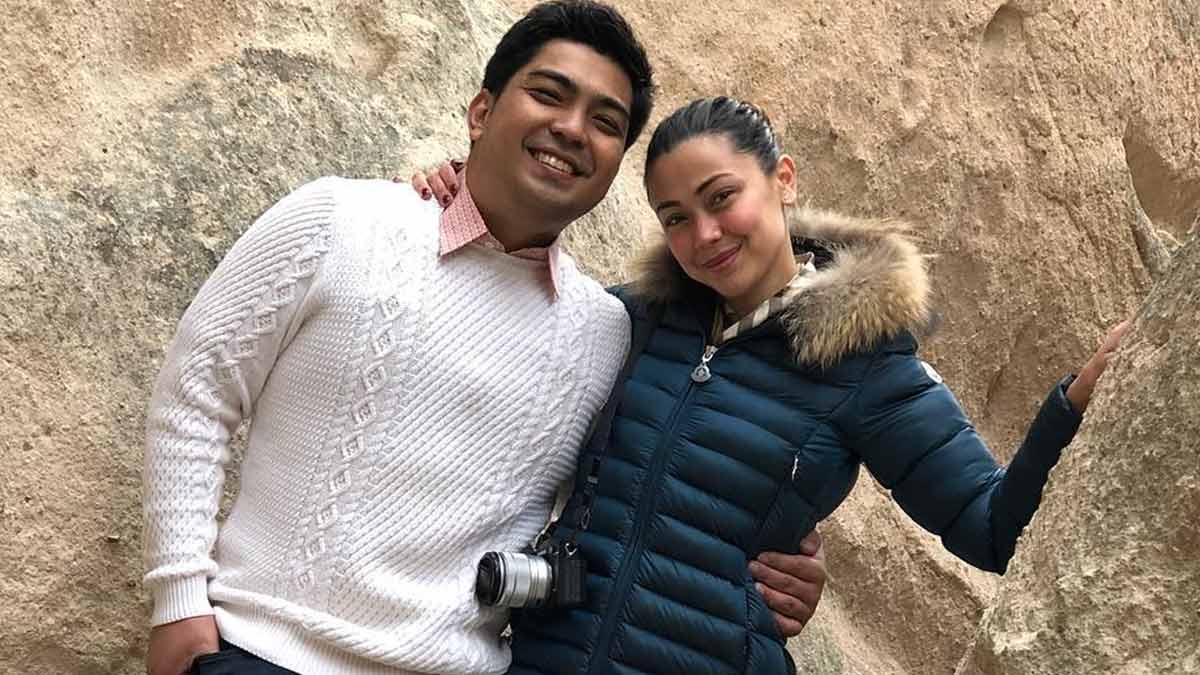 Jolo Revilla and Jodi Sta. Maria are not hiding that their relationship is on the path of a lifelong commitment. 

The son of Ramon "Bong" Revilla, Jr. posted a close-up shot of Jodi Sta. Maria on Instagram with the caption: "Ang ganda talaga ng asawa ko! Happy 81st month sa ating dalawa!"
It's not the first time Jolo used "asawa" (or spouse) to refer to the actress. In August 2017, he also used it in his caption of another photo of Jodi on Instagram. He has also called Jodi "future wife" and "life partner" in the past.

And, finally, during a guest appearance on The Tonight Show With Boy Abunda last January, Jodi admitted, "First time na sasabihin ko…naibigay ko na sa kanya ang puso ko, kay Jolo."
Jolo was over the moon with Jodi's "official" admission based on his responses. "Love, hindi lang ako kinilig ng slight, kundi hanggang langit ang kilig! I love you now and forever," the Cavite vice governor wrote as a caption for the video clip he posted on Instagram.
He also retweeted the same clip with the caption, "Wagas ang kilig ko Love! Parang kakasagot mo pa lang sa akin. I love you now and forever!"
Based on Jolo's caption, he and Jodi have been together for almost seven years, more than enough time to get to know each other. Perhaps the only thing stopping this couple, who has always maintained a low-key relationship, from getting married is Jodi and Pampi Lacson's annulment, which the courts denied last February 2017.
A marriage contract, however, isn't preventing Jodi and Jolo from becoming a blended family. 
Last year, Jolo and his son Gabriel (with Rosanna Roces' daughter Grace Adriano) joined Jodi, Pampi, and Pampi's partner, Iwa Moto, Thirdy (Jodi and Pampi's son), and Mimi (Pampi and Iwa's daughter) for a family trip to Singapore. Iwa was also present at the basketball games of Thirdy and Gabriel. 
Recommended Videos