Justin Bieber recently gave fans some insight into the emotions he felt after marrying his wife Hailey Baldwin Bieber, telling Apple Music's Ebro Darden that he experienced an "emotional breakdown" after realizing that marriage wouldn't "fix" all of his problems. (A refresher: Hailey and Justin got married in a New York City courthouse in September 2018 before tying the knot in a larger South Carolina ceremony, and they are still happily married today.)
"It's a journey. I remember when I first got married, I hit a little bit of an emotional breakdown because I thought marriage was going to fix all my problems and it didn't," the singer told the radio host. "It just kind of was a reflection of like, man, you're a bit of a hypocrite man."
"You want your wife to do something that you're not doing and it's like, it's hard sometimes to look in the mirror and really have to realize, man, maybe you're not the person that you necessarily thought that you were," he continued. "And that's just a result of trauma and life circumstances."
ADVERTISMENT - CONTINUE READING BELOW ↓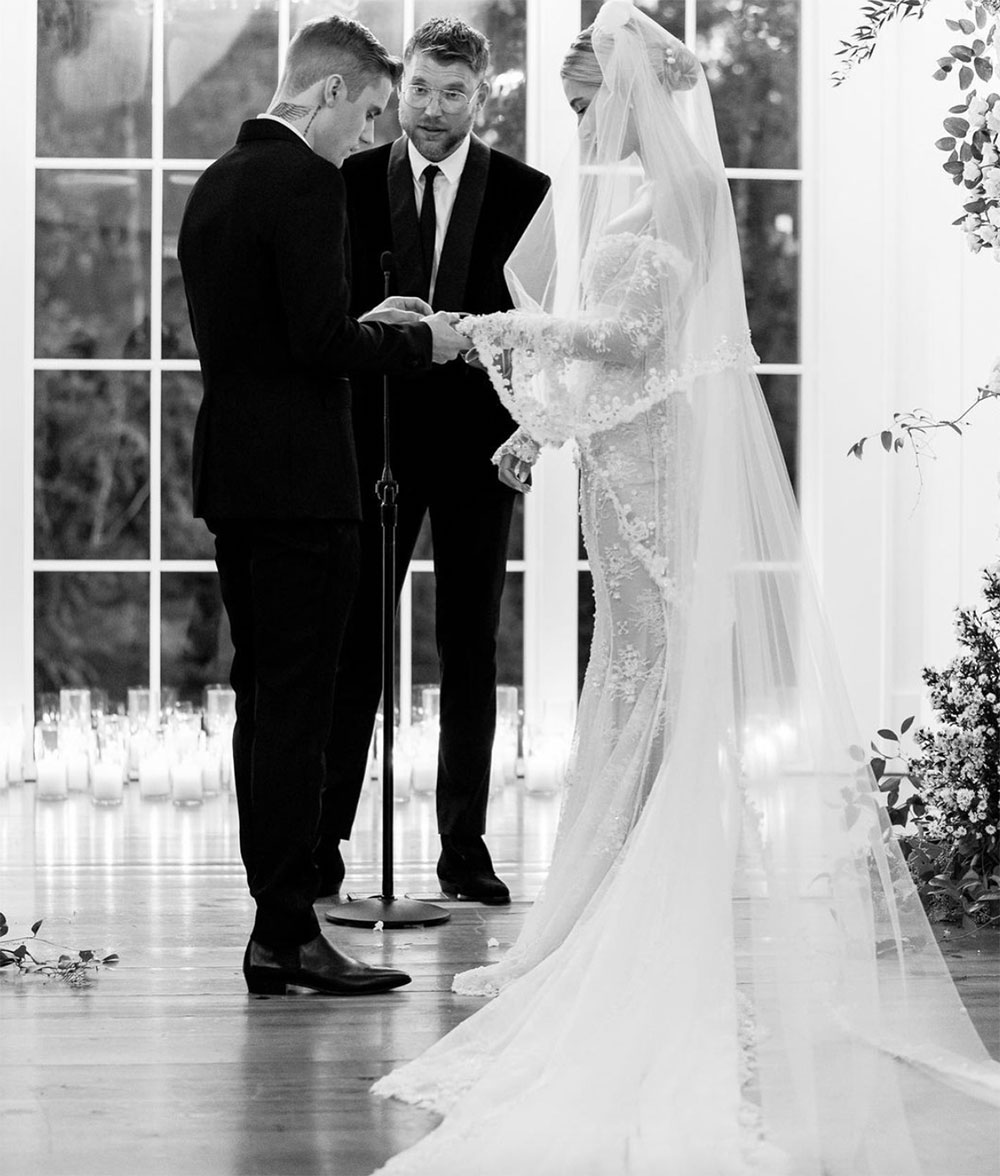 The "Sorry" singer went on to detail how Christianity and spirituality have helped guide him in the years since. "Just the idea that I'm forgiven and that He's walking me through this journey and day by day, I get to just get better and better and not be too hard on myself," Justin said.
ADVERTISMENT - CONTINUE READING BELOW ↓
Recommended Videos
Both Justin and Hailey have talked at length about the hardships that they've faced throughout the years, including ups and downs with Justin's mental and physical health.
In February 2020, the model spoke in an Elle interview about why they waited a year to have their South Carolina wedding ceremony, saying, "He was really sick. He has Lyme disease, and he was dealing with a bunch of medical stuff. We didn't have a diagnosis. And it was hard because everybody from the outside was being super mean and judgmental, saying he looked like he was on drugs, saying how unhealthy he looked, when in truth, he was not healthy and we didn't know why."
She affirmed to the magazine that because they "went straight into figuring out the hard stuff," they were able to come out much stronger on the other side. 
Aww. Stay strong, you two!
RELATED STORIES
ADVERTISMENT - CONTINUE READING BELOW ↓
***
This article originally appeared on Cosmopolitan.com. Minor edits have been made by the Cosmo.ph editors.
EXPLORE COSMO