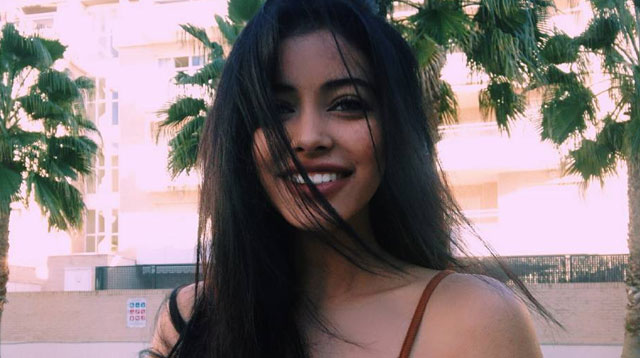 Instagram/@wolfiecindy
Amazing how a single post on social media can change your life! Cindy Kimberly, a 17-year-old student from Denia, Spain, was catapulted to fame after Justin Bieber made this one move:
The singer took to Instagram to post Cindy's selfie (shown above) with the caption, "Omg who is this!!" The thirst is real, you guys.

Thankfully, the spot of attention from the Biebs didn't go unnoticed. According to the Daily Mail, Kimberly will be hitting the runway next month at Madrid Fashion Week.

And bringing her A-game, for sure.
Continue reading below ↓
Recommended Videos
I mean.
"I've had a lot of job offers since all this happened. I'm constantly receiving calls offering me things, but I'm focused on my studies and fashion commitments I'd already made," she told the Daily Mail.

Kimberly has already been compared to Russian supermodel Irina Shayk. With her full pout, mesmerizing eyes, and dark tresses, it's not hard to see why.
Though there's no news yet about which labels Kimberly will be walking for, the Holland-born aspiring model and social media star admits her life currently "seems like a fairytale."
Should Kendall and Gigi be worried now?
Follow Patricia on Instagram.