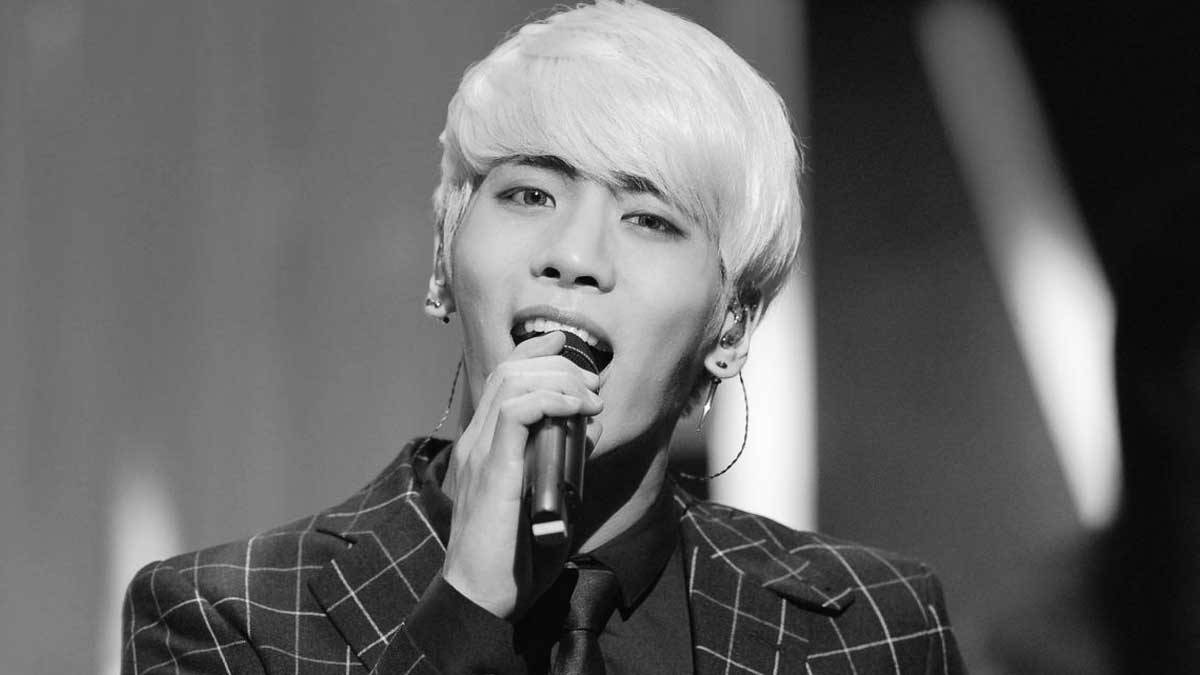 According to reports from multiple Korean news sites including Yonhap News and The Korea Herald (as well as K-Pop supersite Koreaboo), 27-year-old Kim Jong-hyun, also known as Jonghyun, the lead singer of K-Pop boy band SHINee, has died by suicide. Koreaboo reports confirmation from both police sources in Seoul, South Korea, and from Jong-hyun's older sister. Tributes are pouring in on the band's social media pages, and an official statement from SHINee's management company SM Entertainment reads as follows:
"We are sorry to be the bringer of such tragic, heart-breaking news... On December 18th, SHINee's Jonghyun left us very suddenly. Our sadness cannot compare to the pain of his family, who had to say goodbye to a son and a brother. But we have spent a long time with him, and SHINee members and SM Entertainment staff are all in deep mourning and shock.
"Jonghyun loved music more than anybody else and he was an artist who did everything to perform his absolute best on stage. It breaks our heart to have to bring this news to fans who loved Jonghyun so much.
"Please refrain from reporting on rumors and guesswork so the family of the deceased can honor him in peace. As per the wish of the family, the funeral will be held quietly with his relatives and company colleagues. Once again we show our deepest condolences to Jonghyun on his last journey."
Jonghyun was taken to the hospital in Seoul Monday evening (KST), where he was later pronounced dead, after being found unconscious in his apartment—reportedly after inhaling toxic fumes from coal burning on a frying pan. His cause of death was later determined to be carbon monoxide poisoning. His sister had reportedly called police after receiving a series of text messages she believed constituted a suicide note. In one message, The Guardian reports Jonghyun wrote "Please let me go. Tell me I did well." The Associated Press, citing police sources, adds that police said Jonghyun's sister told them that he sent other messages such as "Final farewell" and "I've had difficulties" before his death. (Police said they have not yet officially determined whether he killed himself.)
Jonghyun had joined SHINee in 2008 as the group's lead singer and songwriter. Over the past 10 years, SHINee had released six stellar albums—not to mention more mini albums, EPs, and collaborations still—to wide acclaim. Jonghyun had also released solo studio and compilation albums and performed solo concerts as recently as December 10.
Renowned widely for their vocals, choreography, and style, SHINee have long been crowned "the princes of K-Pop." Some of their greatest hits include "Ring Ding Dong," "Dream Girl," "Married to the Music," and "Replay."
The Associated Press contributed reporting to this post, which will be updated with further information as it becomes available.
Follow Alex on Twitter.
***
This article originally appeared on Cosmopolitan.com. Minor edits have been made by the Cosmo.ph editors.
Recommended Videos