Kate Middleton took her first official trip without her husband Prince William and their adorablesoot children George and Charlotte to the Netherlands the other day. The day trip included a visit to king Willem-Alexander, a pop over to the the Mauritshuis museum in the Hague to have a nice gander at some Vermeers, and a roundtable chat with charities she supports. When she was all done with that and no doubt exhausted (it's not like she's doing this all in flats and yoga pants), rather than board her private royal jet, she chose to undergo the indignity that is modern day commercial air travel. That's our girl!
Passengers on a 7:15 p.m. British Airways flight from the Netherlands were shocked when the Duchess of Cambridge stepped aboard in her pale blue Katherine Walker suit. Cell phones went up like crazy as bodyguards escorted her aboard and she took her seat in the front row of the plane. The New Zealand Herald reports:
"She was escorted onto the plane by bodyguards and her team ahead of the 50-minute flight. One source said he had 'never seen so many iPhones pop up at once,' as passengers scrambled to get a photograph of the Duchess.
Keeping a low-profile, Kate spoke with a member of her team for the duration of the quick flight before being the first to be escorted from the plane once it landed "a couple of minutes early". A car was said to be waiting on the tarmac at London City Airport and the Royal was whisked away before passengers were allowed to disembark."
So being royal, she did not have to suffer the indignity that was modern day airports. Below, do enjoy some highly enjoyable photos from her trip not taken by people with cell phones on the plane.
Notably, she rocked a pearl earring:
Continue reading below ↓
Recommended Videos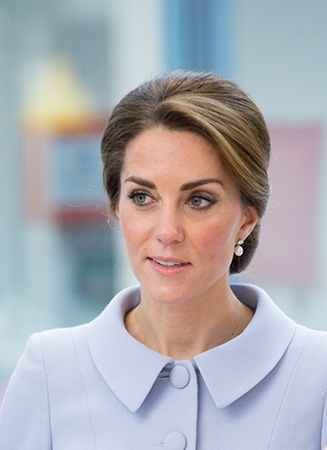 And graciously accepted a gift of carbohydrates: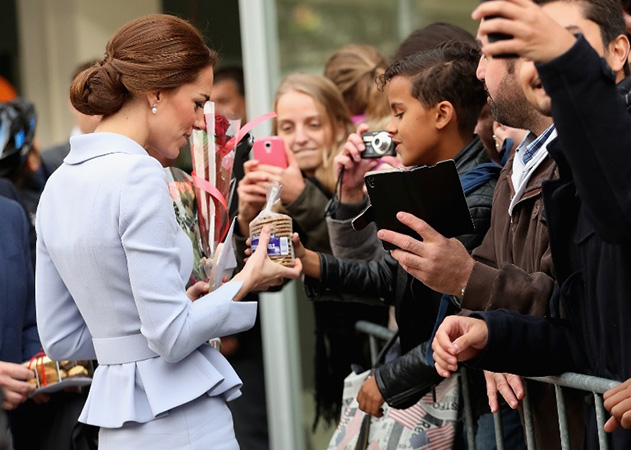 Have a soothing look at her bun: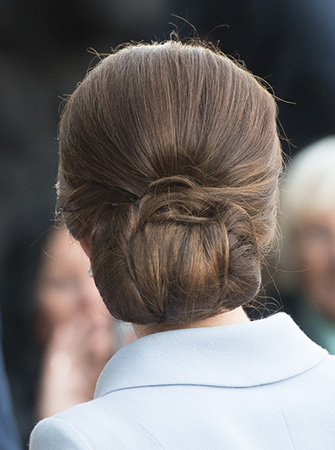 "Oh my God, I love Dora the Explorer too!"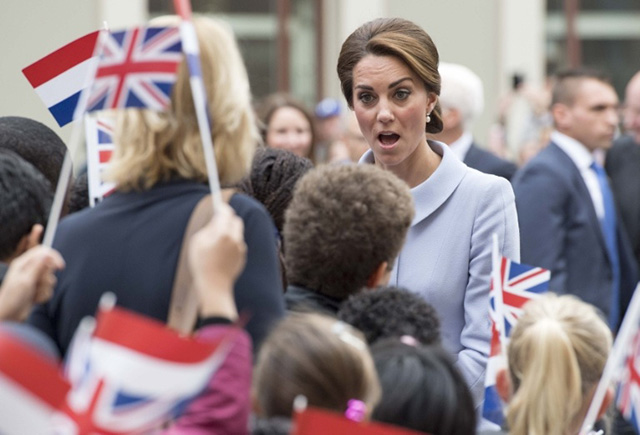 *acts fab* *is fab*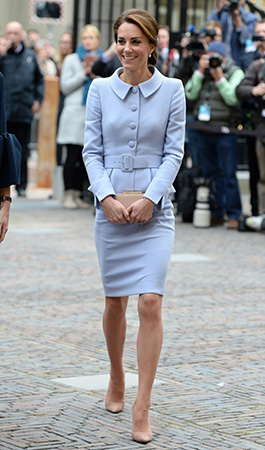 Oh lookie: ART!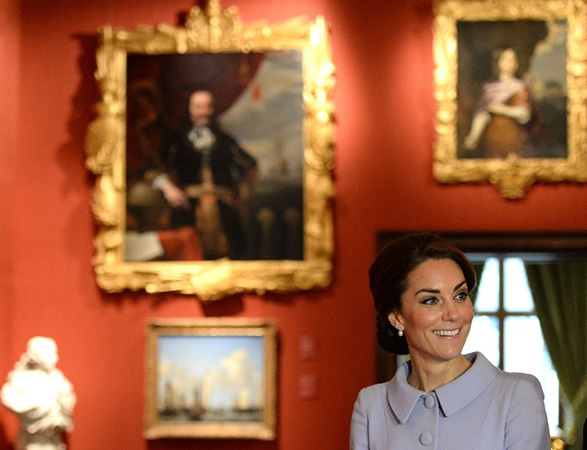 "Oh look! It's Scarlett Johansson."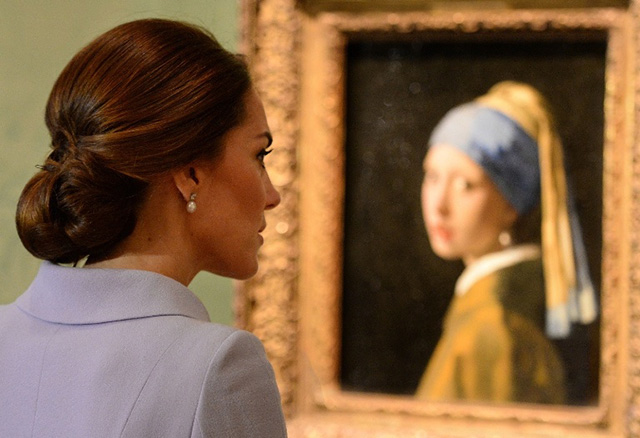 And an incredible piece of woodworking.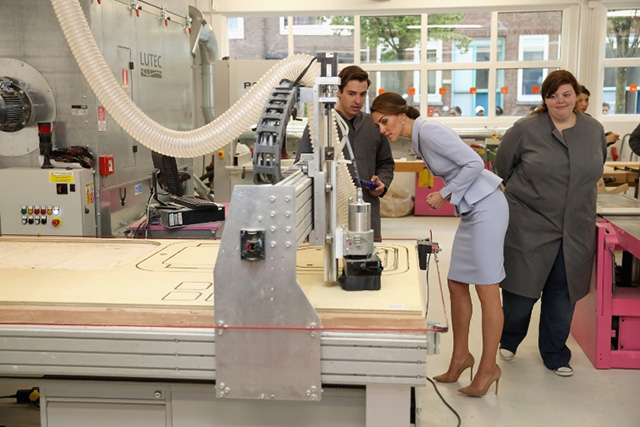 Well it wouldn't be a "fablab" without a Duchess admiring a robot amirite.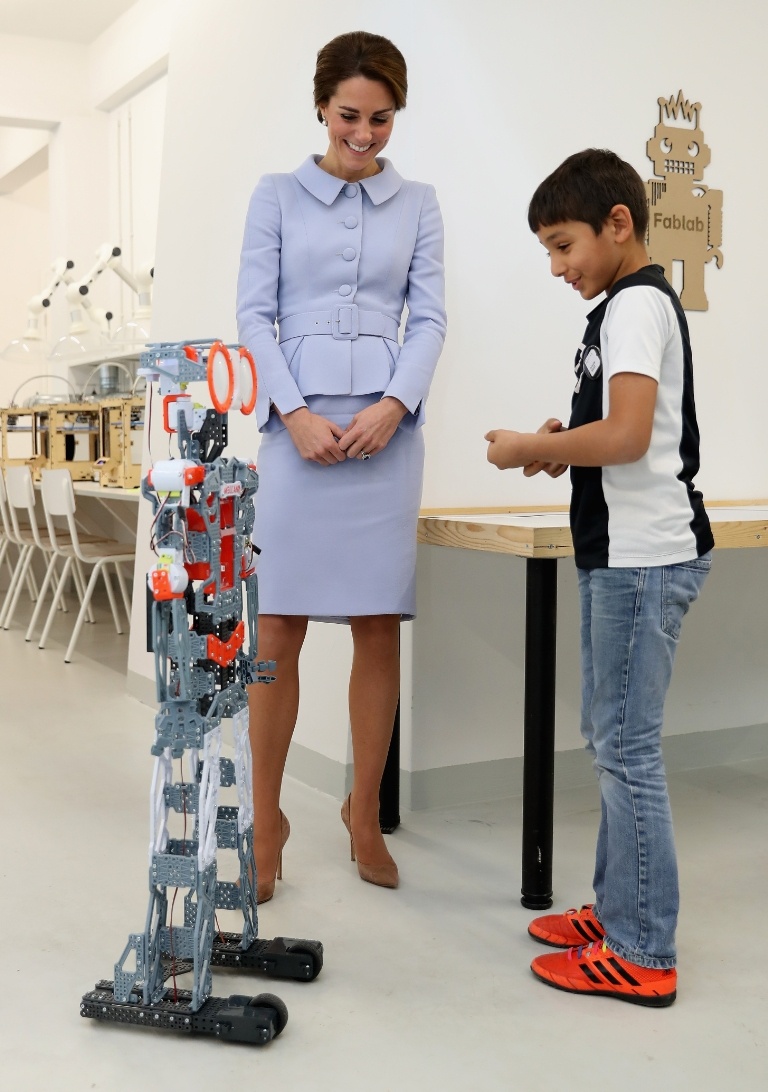 You really can't beat the Dutch when it comes to great wooden furniture.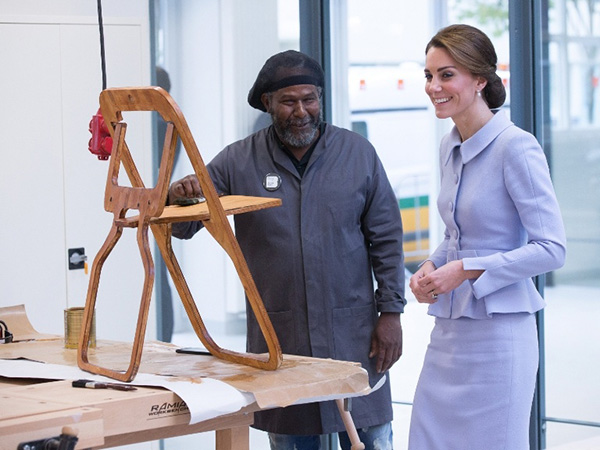 Follow Amy on Twitter and Instagram.
***
This article originally appeared on Cosmopolitan.com. Minor edits have been made by the Cosmo.ph editors.