While you can usually rely on the Keeping Up With The Kardashians to don their extravagant OOTDs and invite a full glamsquad over before an event, Kendall Jenner has been discussing her dream wedding—and it's probably not what you'd expect.
When Kim Kardashian married Kanye West in May 2014, no expense was spared and it was as glamorous as you'd expect. There was a wall of white flowers, a 16th-century-era fortress in Florence (yes really), a Givenchy gown for Kim and a 15-carat engagement ring.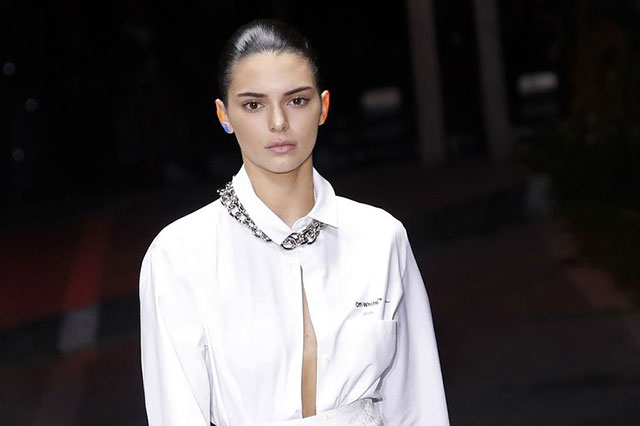 But in the latest episode of KUWTK, Kendall insists she's not interested in any of that, instead hoping for a "spur of the moment" ceremony at the city hall.
"I literally want to run to the city hall and get married and just be like 'F*ck it, let's go right now,'" she revealed to celebrity hairdresser Jen Atkin on Sunday. "Just like, spur of the moment."
Jen replied, "Who are you going to marry? You don't have a type at all," to which Kendall explained, "I don't have a type—you cute, you cute. Like, who am I going to marry? A piece of advice that my dad always told me is that in a relationship, when you meet someone young, the hardest thing to do is change with them."
The hairdresser then encouraged Kendall to wait until she was older to tie the knot—"That's why I think you shouldn't get married until you're like, in your late 20s. Who knows, you might not even want to get married. Your generation is probably going to be like, 'Ugh, marriage is so old-fashioned.'"
Kendall shot back: "No, I want to get married."
Now that is a wedding dress we're already excited about.
***
This article originally appeared on Cosmopolitan.com/uk. Minor edits have been made by the Cosmo.ph editors.
Recommended Videos