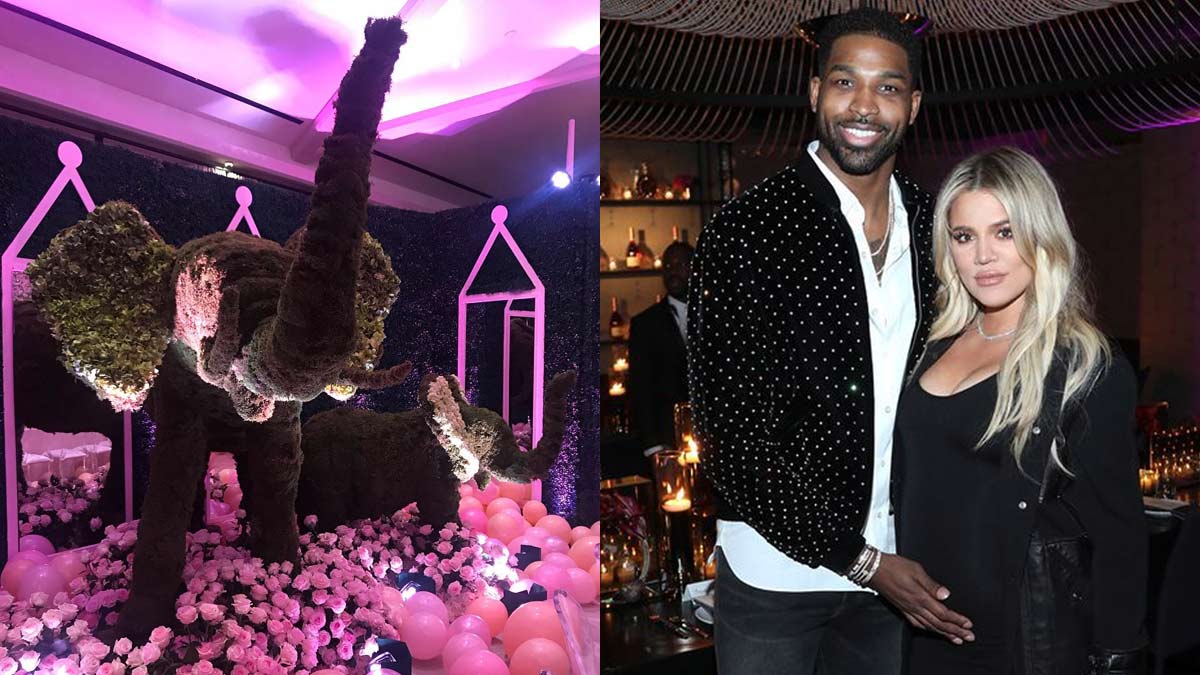 Can we all just take a moment to acknowledge that, in this, the Year of Our Female Lord 2018, there will be not one, not two, but three Kardashian-Jenner babies, all of them girls? I don't know whether to chalk this up to fate or the limitless power of Kris Jenner, but either way, it's incredible.
Moving on: Saturday night, Khloé Kardashian, whose baby girl is due any day now, threw a very pink baby shower fit for the gods, who in this case are all Kardashian-Jenners and their friends. Remember the pink rose wall from Kylie's baby shower, which everyone got a peep at in the video she made for her daughter Stormi (and then shared with the world)? Khloé's baby shower was like if you stepped inside that pink rose wall, Alice in Wonderland-style, and entered an entire world made only of fancy, pink things.
From the looks of Instagram, most of the Kardashian-Jenners were there, except Kim. Kylie documented the getting ready progress with her friend Jordyn Woods (does anyone else miss Kylie's getting ready Insta stories?) and posted a selfie with three of her sisters.
Kendall was also there and posted a photo with Kylie in front of a silver wall with, you guessed it, pink flowers.
The entire thing was, once again, VERY PINK and even included a neon BABY THOMPSON sign (alluding to boyfriend and father, Tristan Thompson), because like hell is Khloé going to reveal the baby name just yet.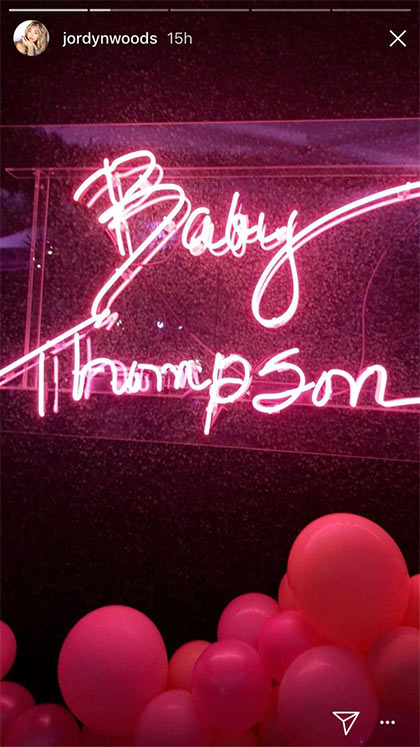 And because this was a Kardashian event, there was a photo booth that took black and white photos with "Baby Thompson" printed in the corner.
Also, a lot of giraffes and elephants.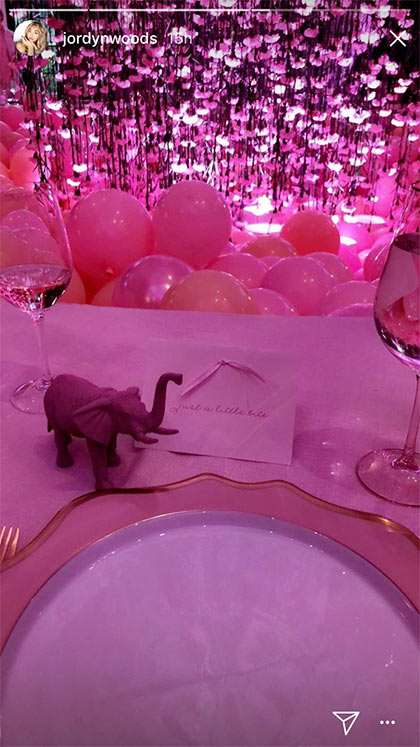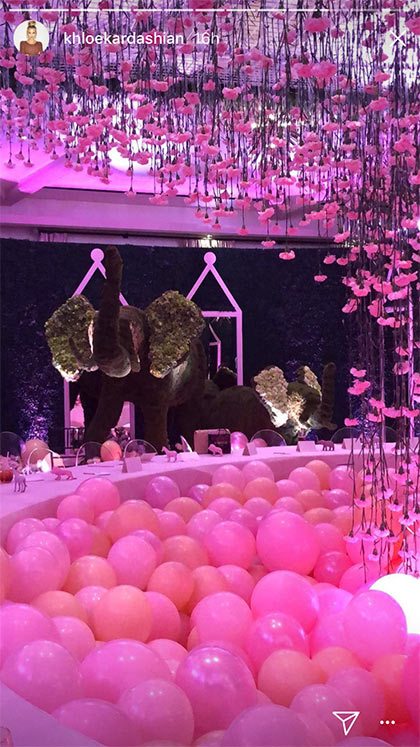 And a lot, a lot, of pink.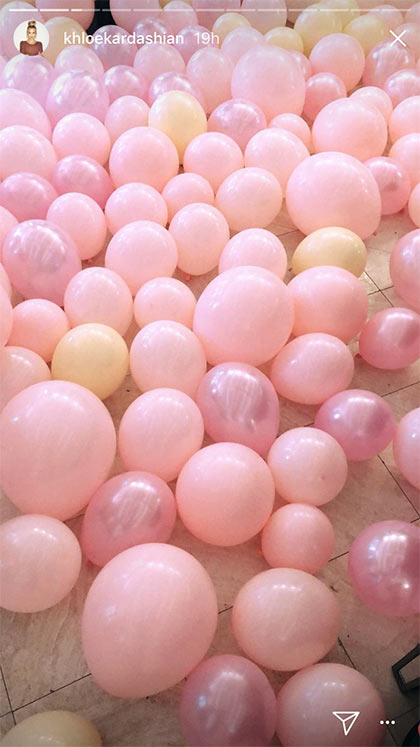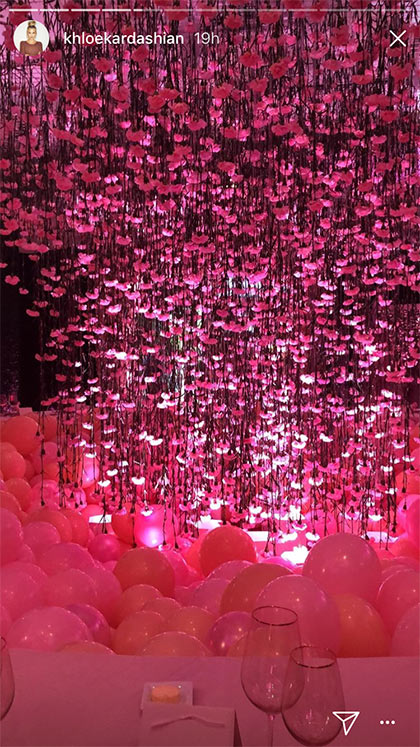 A source who says they were at the party told People that Kris Jenner gave a very sweet speech about Khloé and her baby, which is something Kris must be a professional at doing by now. Congrats to Khloé and Tristan! May this barrage of Kardashian-Jenner baby news never end.
Follow Hannah on Twitter.
***
This article originally appeared on Cosmopolitan.com. Minor edits have been made by the Cosmo.ph editors.
Recommended Videos