If there something that Kim Chiu can beat, it's traffic. In March 2019, Kim was running late for the Bench Fashion Week event and she literally ran 3 kilometers in 10 minutes in Bonifacio Global City just so she could make it in time for the final walk down the runway.
This time, Kim found a more convenient way to deal with traffic just so she couldn't be late for volleyball practice: by riding a motorcycle. 

On Instagram Stories on August 19, Kim shared a series of posts as she aired out her frustration on the traffic situation and weighing her transportation options as she went about her day.
In her first post, Kim shared a photo of being stuck in traffic as she wrote, "Akala ko holiday today… Sa [Quezon City] lang pala… Traffic on a [Monday] for breakfast!!!"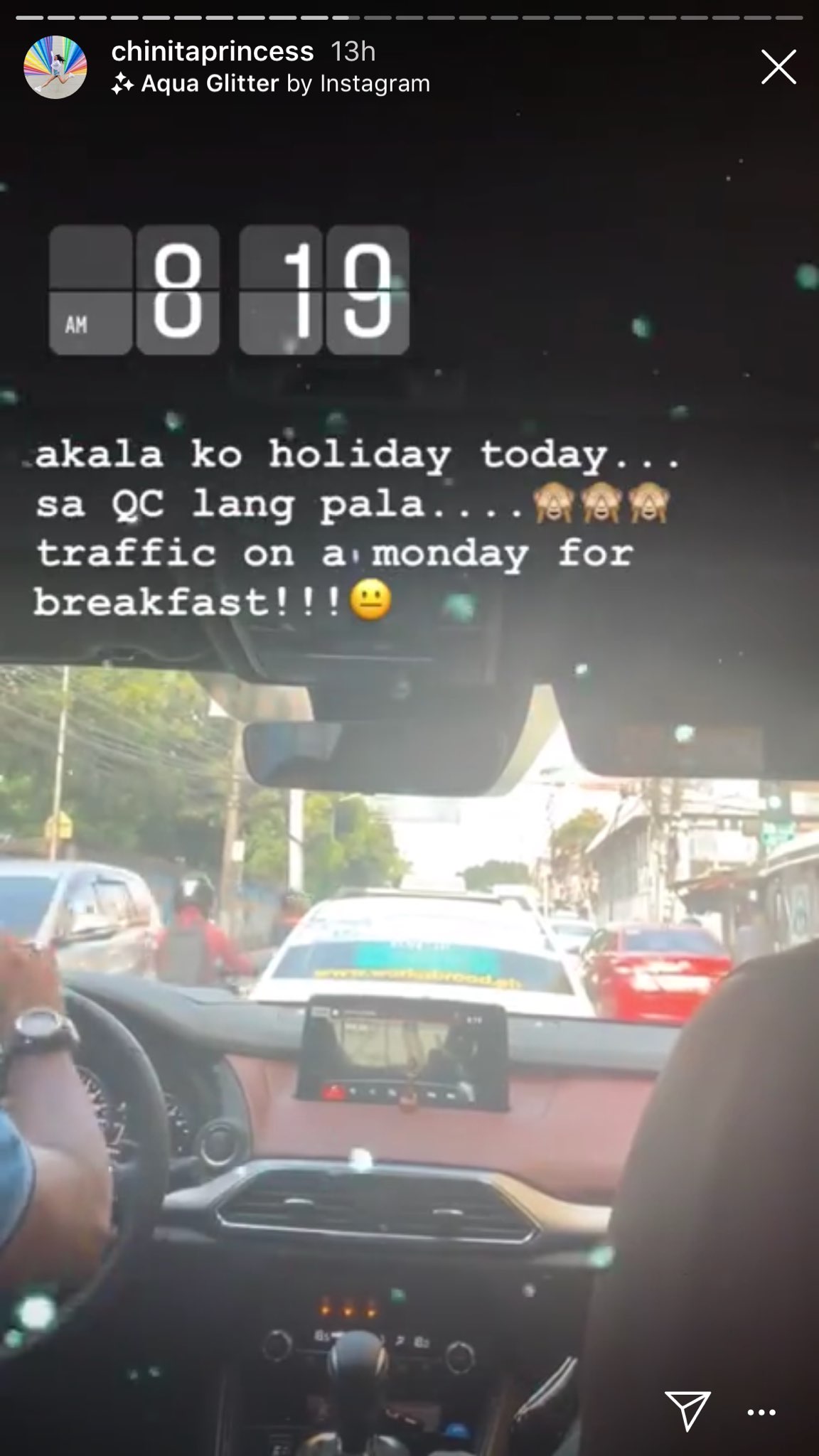 Her next post showed what the traffic looked like along EDSA this morning on her Waze app. Frustrated, she wrote, "Seriously, 26 [minutes] sa isang straight lang na 'to?!"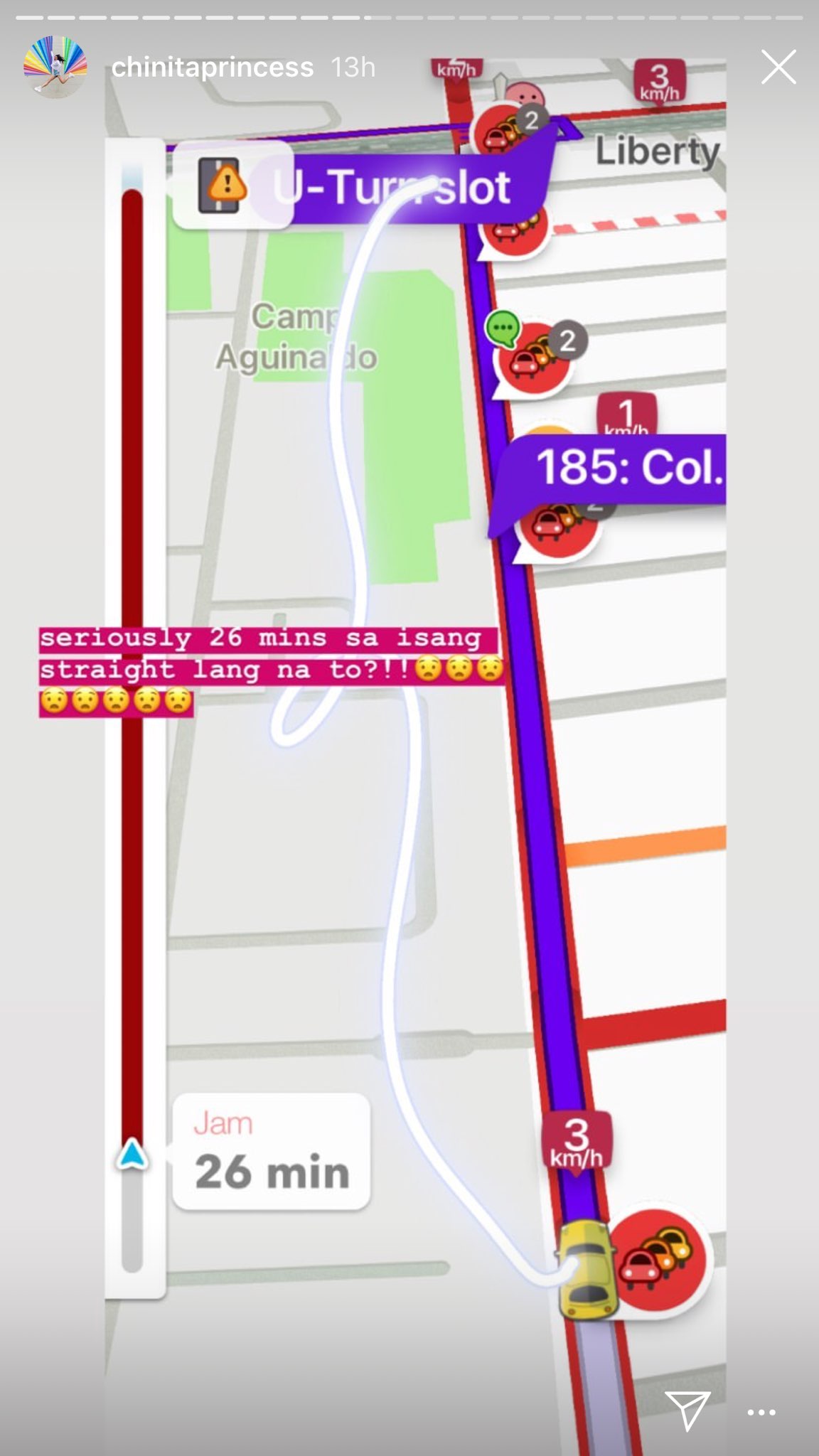 Trying to stay positive despite her traffic situation, Kim shared a video as she frowned at being stuck in traffic. Her caption read, "Minsan kahit kay Waze ayaw ko na rin magtiwala… Sabi niya 9 a.m. [nandoon] [na ako]... Ngayon 10:30 na daw!!!"
Continue reading below ↓
Recommended Videos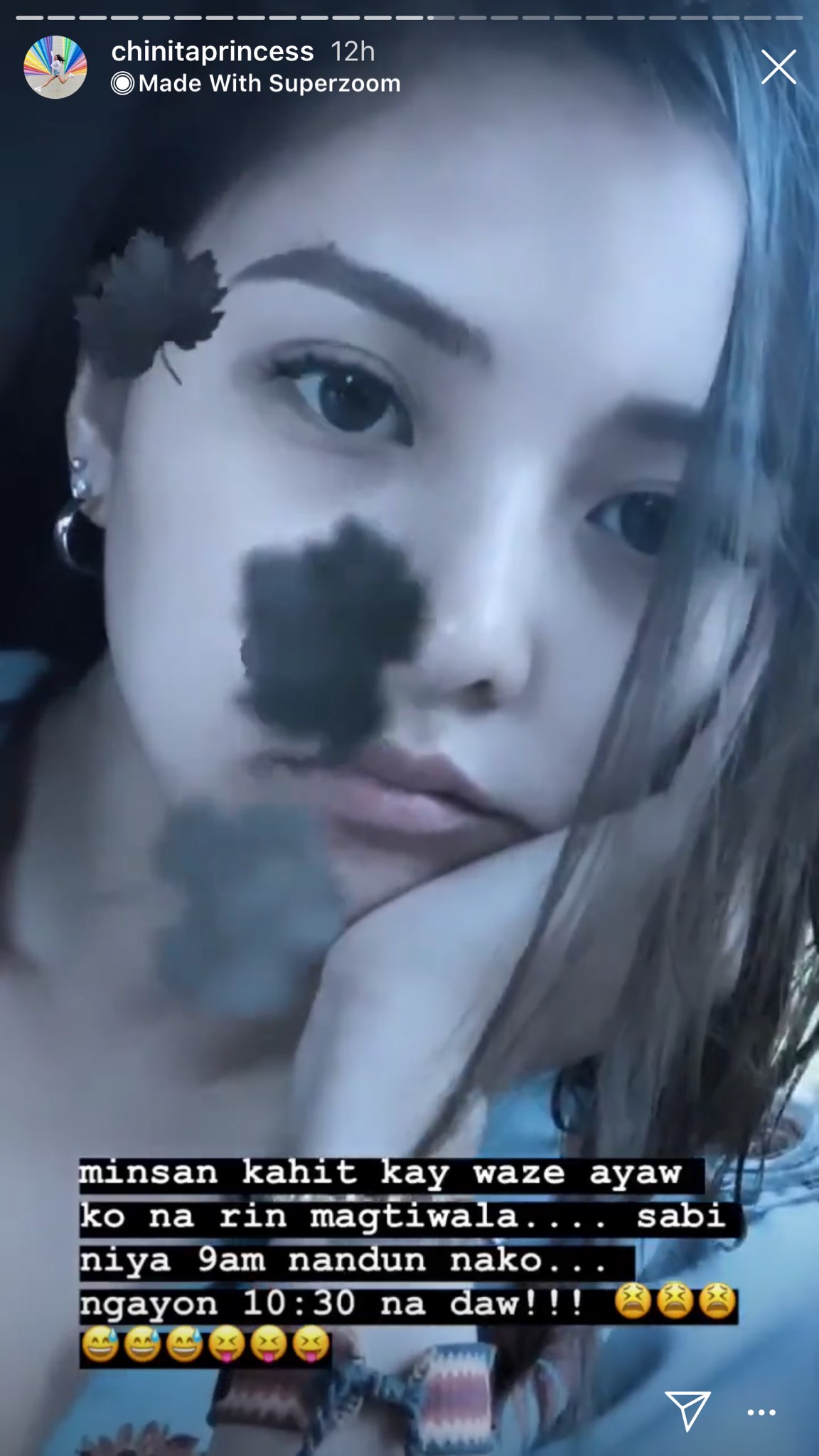 A bright idea suddenly struck Kim: "To motor or not to motor???"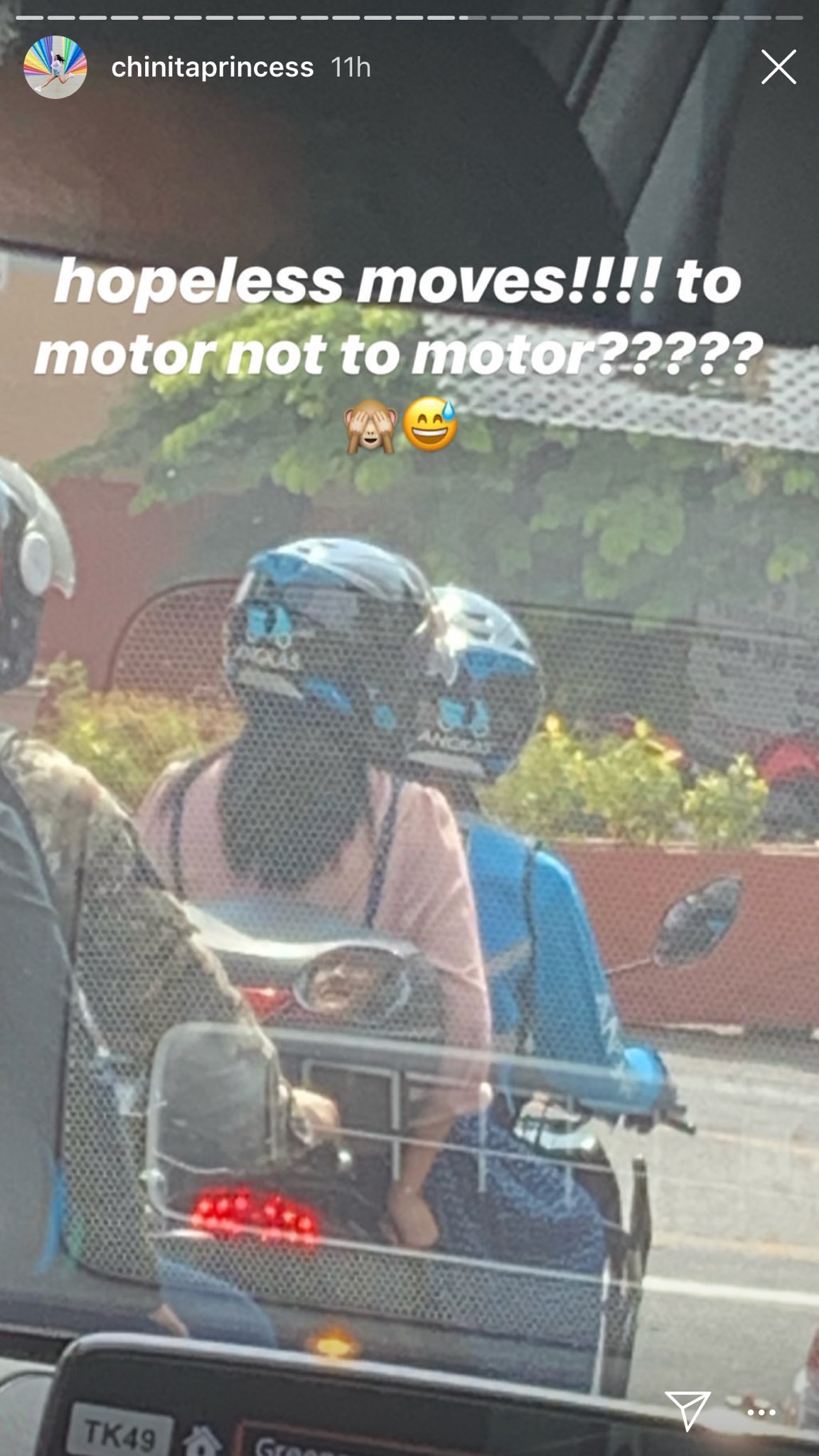 Seeing an Angkas driver along the way, she wrote, "Is this a sign?! Walang sakay si kuya!!! Hiya ako eh!"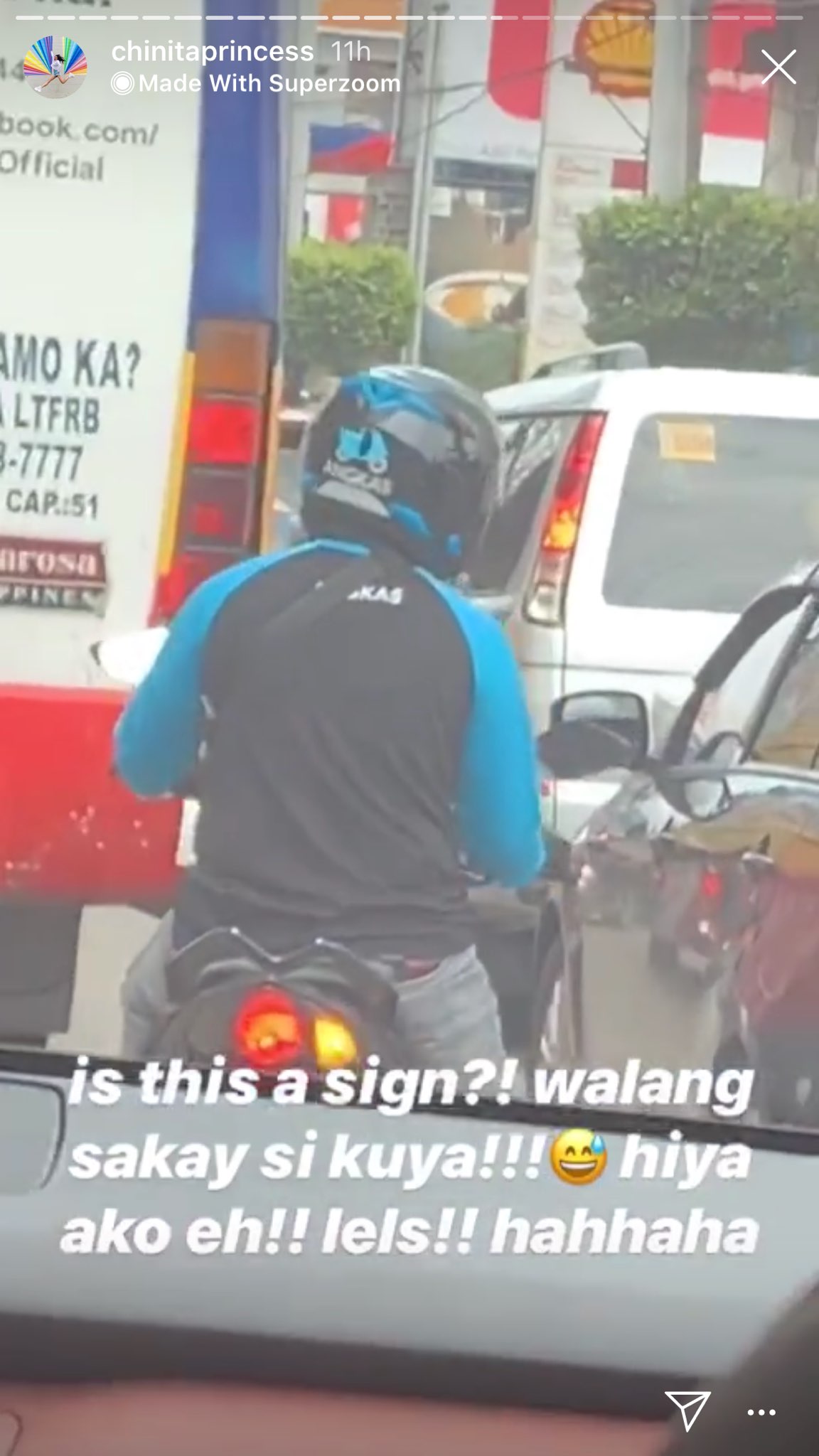 Kim made it to her first engagement of the day, but seeing how horrible Monday traffic was, Kim thought ahead and chose the convenience of a motorcycle over the comforts of her car just so she could make it in time to her next activity of the day: volleyball practice.
Kim shared a selfie as she rode on a motorcycle. Wearing a helmet, she disguised herself in dark sunglasses and a face mask to avoid being noticed. She wrote, "The things you do just [to] be able to make it to the volleyball practice after being late at the shoot!"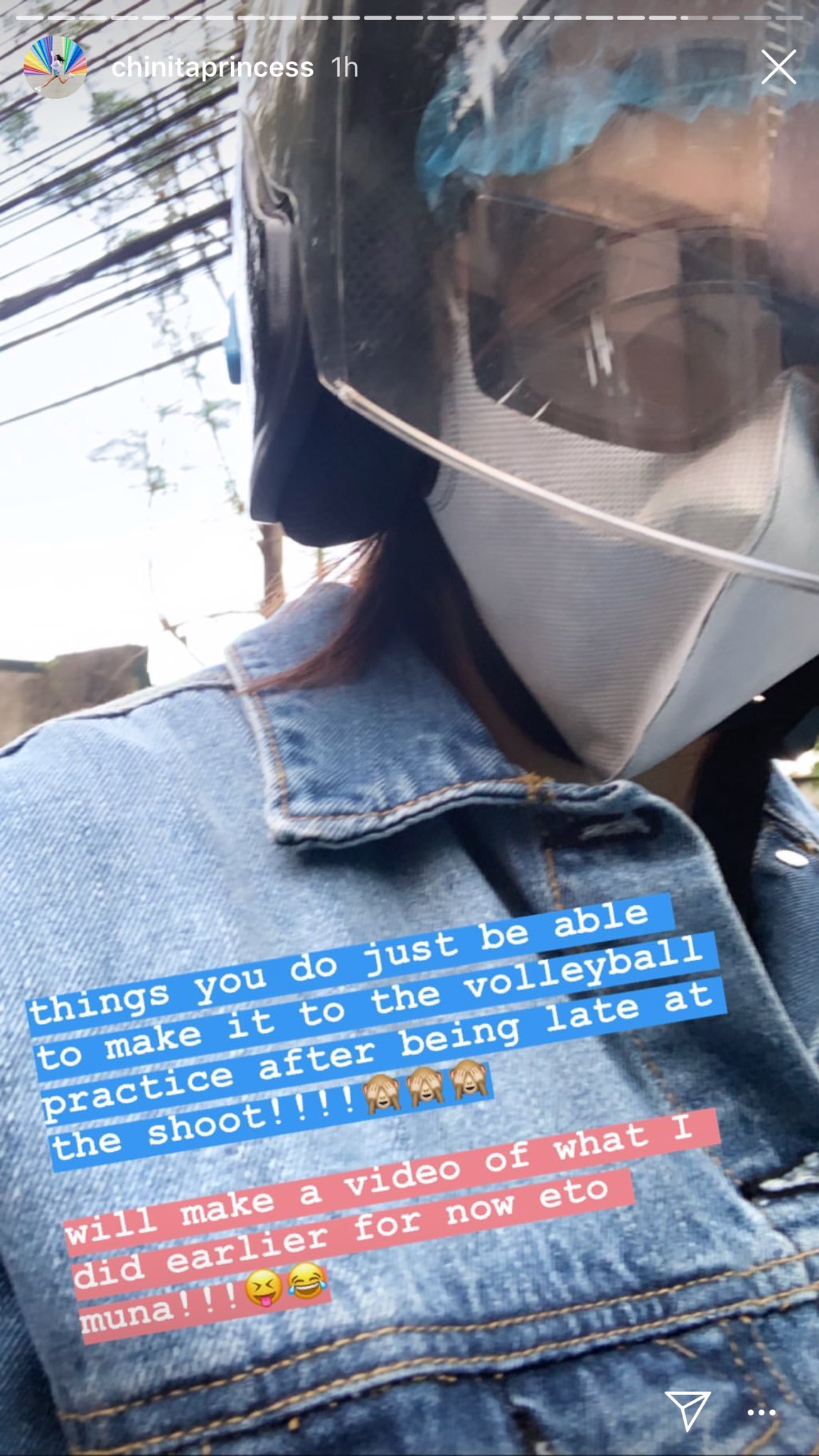 It's not just Kim who is opting for motorcycles as a mode of transportation when traffic is an issue. Recently, real-life couple Maine Mendoza and Arjo Atayde donned their helmets, raincoats, and big smiles as they went to the LANY concert at the Mall of Asia Arena in a motorcycle!
Follow Monina on Instagram.