Kit Harington and Rose Leslie, aka Jon Snow and Ygritte, are one of the cutest celeb couples not only because their characters were in love on screen, but also because just look at these two: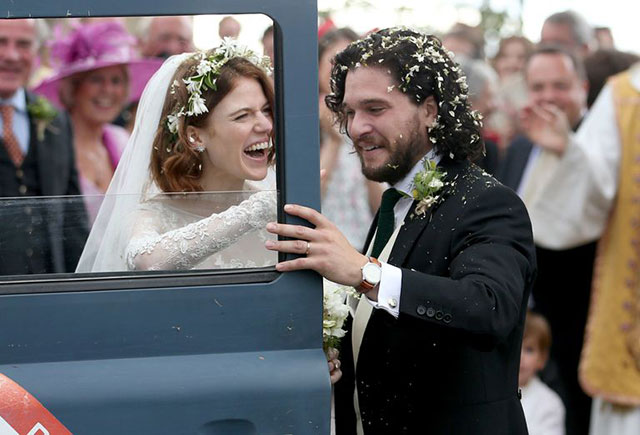 However, while appearing on a radio show last week, Kit revealed that sometimes things get tense between him and his wife—especially when he spoils her favorite TV show.
Obviously Rose is a big Game of Thrones fan, and apparently when she asked her hubby how the series ends, Kit, being an indulgent husband, told her, and she was PISSED.
According to Entertainment Weekly, he said, "I told my wife last year how it ended, and she wouldn't talk to me for about three days...and she'd asked!" Lol!!!
While on the same radio show Kit also played a game of responding to GoT fan theories with emojis. And while the game sadly isn't helpful, if you, unlike Rose, would actually like some spoilers, it is helpful if you simply want to look at his beautiful face/hair:
***
This article originally appeared on Cosmopolitan.com. Minor edits have been made by the Cosmo.ph editors.