For some unexplainable reason, nothing could be more perfect than a weekend horror movie night. Whether you're flying solo or watching with friends and family, ghosts + fictional serial killers + monsters are guaranteed to make everything more exciting! 
Here's a list of Korean horror movies to stream this very night: 
1. The Call (2020) 
Park Shin Hye and Jeon Jong Seo's performances in this movie are seriously A+! In The Call, a young woman discovers that she can communicate with a girl who's staying in the same house...but the girl in question is actually speaking to her FROM 20 YEARS AGO. Warning: Prepare for *some* gory blood on your screen.
2. Metamorphosis (2019) 
This horror movie focuses on a tight-knit family that moves into a new house...but it turns into ~hell~ when an evil spirit starts to make its presence known. Metamorphosis was the horror film everyone was watching in August 2020 and it even features some Pinoy actors! 
3. A Tale Of Two Sisters (2003) 
"After their mother's death, two sisters must exorcise their home possessed by two dark forces—their evil new stepmother and a vengeful entity." (via Netflix) Fun fact: This *disturbing* movie with a shocking plot twist actually had a Hollywood remake! 
Continue reading below ↓
Recommended Videos
4. #Alive (2020) 
A guy who's alone in an apartment wakes up to find that a zombie apocalypse is happening right outside his door. Desperate + losing hope, he finds strength when he discovers another survivor living across the street. 
5. Train To Busan (2016) 
Since we're on the topic of the undead...this Gong Yoo film will forever stay in our hearts as one of the most intense zombie stories out there! A dad and his daughter board a train to the countryside, and a zombie outbreak happens simultaneously. 
6. Peninsula (2020) 
Yup, the Train To Busan sequel is now on Netflix! Set several years after the zombies first attacked, a former soldier returns to South Korea and gets involved with a family of survivors. Not gonna lie, the first movie is still the best, but give this movie a try if you wanna know what happens to the Train To Busan ~universe~. 
7. The 8th Night (2021) 
"With prayer beads in one hand and an ax in the other, a monk hunts down a millennia-old spirit that's possessing humans and unleashing hell on Earth." (Via Netflix) 
8. The Host (2006) 
"A mutant creature has developed from toxic chemical dumping. When the monster scoops up the daughter of a snack bar owner, he races to save her." (via Netflix) If you can't stand the idea of ghosts, don't worry: this is an exciting monster movie by Parasite director Bong Joon Ho.
Enjoy!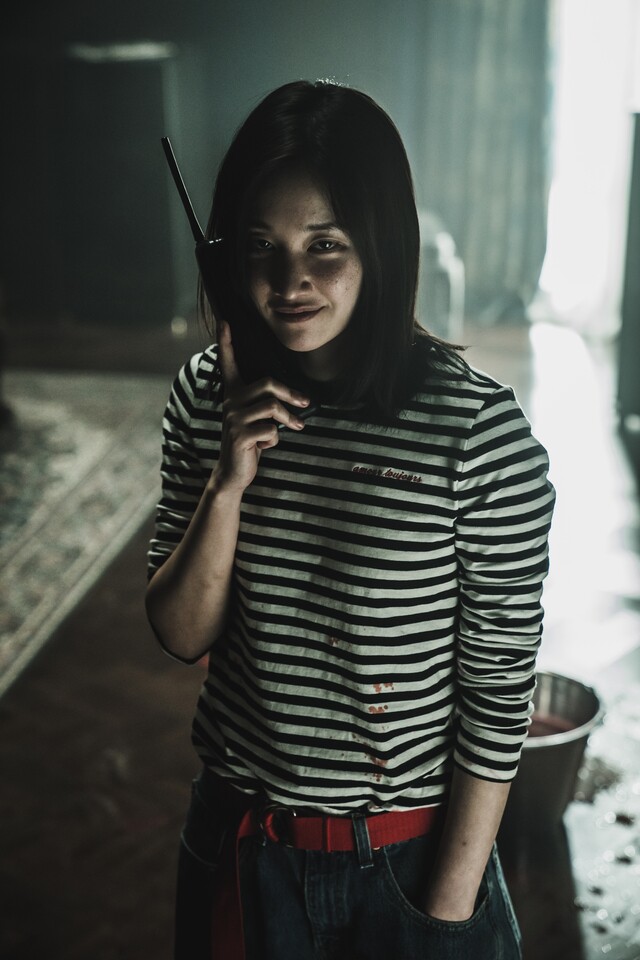 ***
We're officially on Viber! Be part of our growing community and subscribe to Cosmopolitan Philippines now!