Korina Sanchez-Roxas is the latest face to grace a campaign for the Belo Medical Group. At 52 years old, the award-winning news personality looked vibrant and youthful in an ad that said, "The news never looked this good."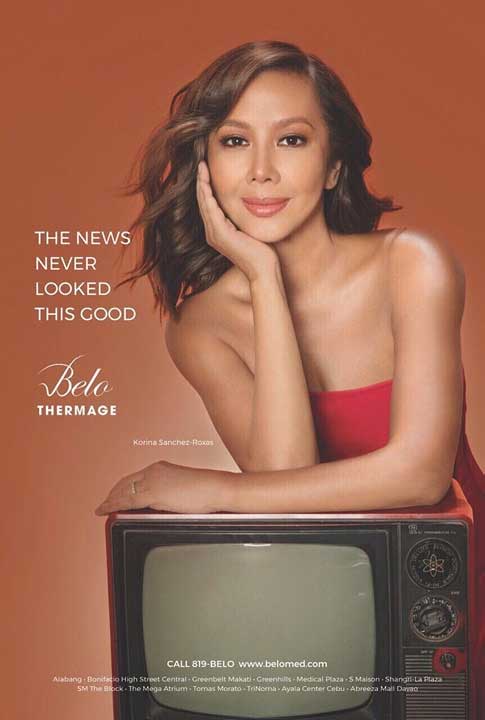 Korina first showed off her fit figure at the Belo-Kho wedding in September 2017, where she wore a black Nicole Millner bustier gown. According to reports, this was in preparation for the launch of her upcoming beauty line called K Everyday.
As for her noticeable weight loss, Korina has been on the Keto Diet since July of last year.
Continue reading below ↓
Recommended Videos
In a post, she shared her not-so-secret diet journey, "For those asking: I did the Keto Diet. There's an app that guides your intake daily. Good luck! Medyo mahirap but seems the friendliest diet so far that actually works. In all, simple lang naman yan, bawasan ang kain." And as she puts it, "No shortcuts about it, sorry!"
And while there was expectedly a lot of talk about how her campaign was allegedly photoshopped for the sake of selling beauty treatments, here's Korina showing off her toned arms and that glowing skin.
Follow Leo on Instagram.