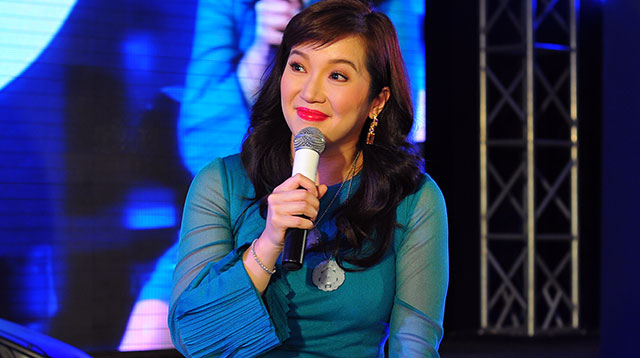 Actress-host Kris Aquino is taking a well-deserved break from her 20-year showbiz career after voting on May 9.

In a post on her Instagram account, the Queen of all Media and outgoing Philippine president's sister posted a short video of her two sons who were all smiles at the airport.
Aquino did not disclose where she was going but other reports indicate that she might be taking a two-month vacation in the United States.

The video also contained a glimpse of her new house that was still under construction.

"I promised my Kris Tv viewers I'd share w/ you our new home—no more show but I'm keeping the promise, medyo matagal pa," she said.

Aquino also expressed gratitude to her fans, mother network, and the endorsements she received throughout her career.

"I've always said, my sons & I wouldn't have what we have now had it not been for the 20 years you allowed me to be part of your daily viewing… Maraming Salamat. Much love & gratitude to all of you. Kris Aquino, signing off," she said.

Aquino has earlier announced that she was taking a break from showbiz, citing health reasons.

During this time the Malacañan Palace also revealed that they discovered a plot by the Abu Sayyaf Group to abduct Aquino and Filipino boxing icon Manny Pacquiao.

She then admitted that the abduction plot was part of the reason why she did not renew her contract with ABS-CBN.
Recommended Videos