Kryz Uy recently opened up in a personal vlog that her seven-week-old baby, Sevi, is suffering an inguinal hernia that must be operated on ASAP. The vlog also documented how Kryz is such a hands-on mom to Scottie and how she's dealing with Sevi's diagnosis and Scottie's fever.
Kryz broke the news by saying, "Unfortunately, we found out that Sevi has [an] inguinal hernia and it needs to get operated on. Whenever he cries, it kind of triggers the hernia to bulge out. And I know he's not supposed to be experiencing any pain when it happens but it still hurts my heart to see it so I can't take it. So every time he fusses a little, my instinct is to get him and hug him and hold him." 
An inguinal hernia happens in the groin, or in the passageway called the inguinal canal. It is caused by abdominal tissue pushing through an opening in the lower abdominal wall and it can be congenital or due to normal, age-related muscle degeneration. 
ADVERTISMENT - CONTINUE READING BELOW ↓
Kryz revealed that they opted to have Sevi's operation over the weekend. She also explained that hernia "is not a rare disease" and that the doctors are "confident" about the operation.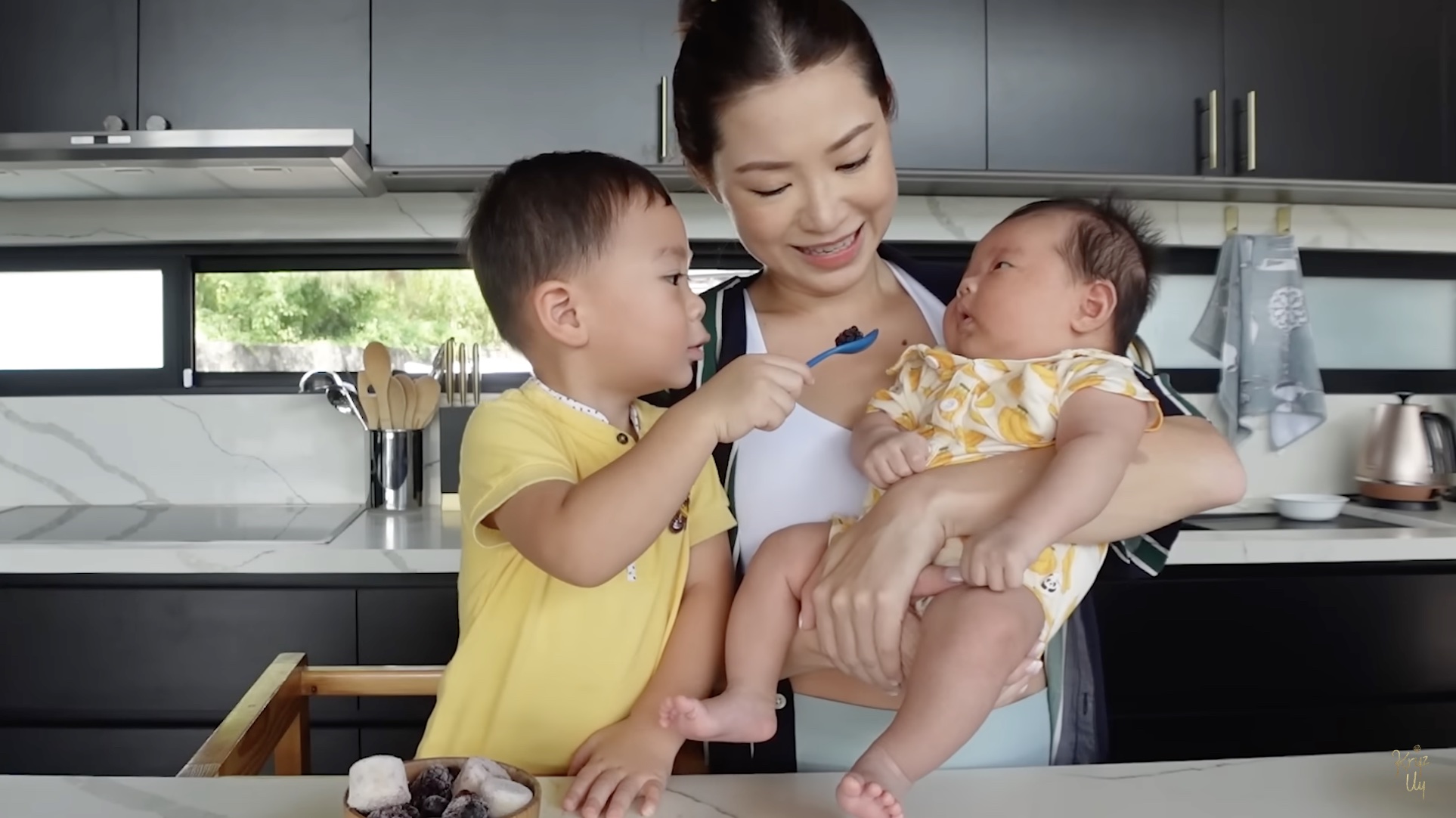 While packing up for the hospital, Kryz said, "Mentally, I'm almost there. I keep telling myself that I can't be the mentally praning, scatterbrained mom. I have to present and I have to be strong for Sevi. Even though it's really difficult for me and even though I'm used to having my hand held, I'm gonna try to be strong this time around."
ADVERTISMENT - CONTINUE READING BELOW ↓
Recommended Videos
Kryz said that Sevi's diagnosis caught her and her husband, Slater Young by surprise as they thought their baby was a healthy baby boy. 
She added, "I realized that I'm still so incredibly thankful in spite of all that has happened because at the end of the day, I still have one of life's greatest luxuries, which is to be able to spend time with my kids."
"I realized these past two years that it's not about the next travel, the next bag that you can buy, or the next first-class ticket you can book yourself in," Kryz said. "To be thankful for the everyday things, to be thankful for the little things that are present in your life every single day. Like my kids."
Watch the full vlog here:
MORE ON KRYZ:
WATCH: We're Absolutely Obsessed With Kryz Uy's Stylish Home Office
Kryz Uy Gave Her Home Office A Beautiful Makeover And We're Over Here Taking Notes
ADVERTISMENT - CONTINUE READING BELOW ↓
Planning To Get Pregnant? Here's How Much Kryz Uy And Slater Young Spent For *Baby Stuff*
EXPLORE COSMO