Kryz Uy and Slater Young have moved into their home, Skypod!
"Slept at the #skypod for the first time last night. It's a work in progress but it feels so much like home. Thanks for all your hard work love, @thatguyslater!" Kryz said in an Instagram post.
Kryz also took to Instagram Stories to share updates and some unforgettable moments from their house blessing held on Mother's Day.
"Our cactus is alive!" Kryz reacts to a photo of their decorative plant by their pool.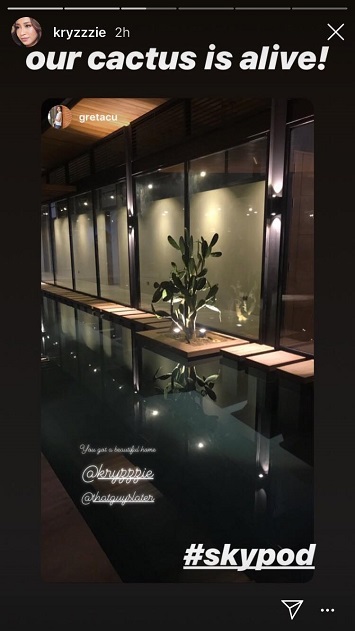 Continue reading below ↓
Recommended Videos
Kryz looked totally conked out from the day's flurry of activities, collapsing in a sofa to rest. "About to TKO but there's still so much to do!" she said in the caption. Can you see the boxes outside?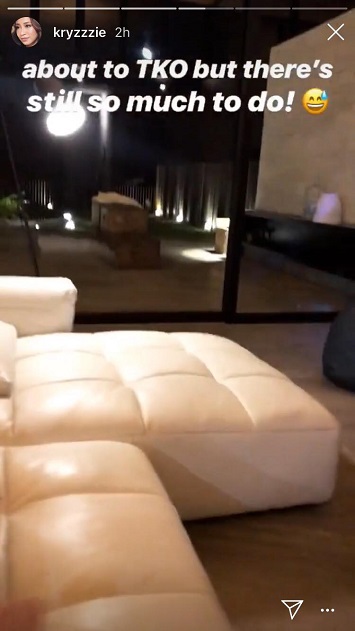 She shares how they prepped Skypod for the house blessing, as well as some mishaps during the day. "So today, we've been busy. We blessed our new (but unfinished home). Spent the day cleaning and preparing because we invited our families over. During dinner—my niece fell into the pool, my brother-in-law jumped in to save her with all his gadgets still on him, my mom hit her head on the glass, our water pump stopped working...the list goes on. Such an eventful day."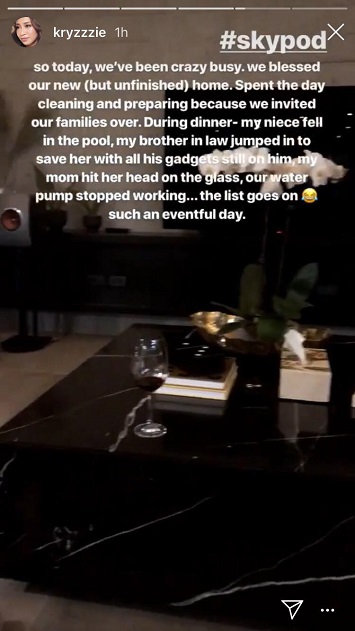 Still, Kryz was overwhelmed with their families' support, especially from their two moms since it was Mother's Day. "The best part about this day is getting to share our home with all our loved ones," she said. "Our families have shown us nothing but love and support—especially both our moms. It's Mother's Day, but they selflessly decided to spend it helping us. How lucky we are."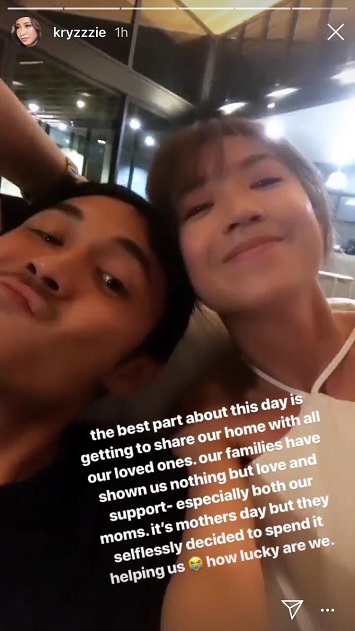 Looks like Skypod still has the "new house" bug, though, as Kryz and Slater adjust to their new home. "And now a wooden plank fell on my foot! And Slater lost his wallet. What is up?"