Kyla made a heartbreaking post on Instagram where she revealed that she had her third miscarriage.
The 40-year-old singer and songwriter began her post: "My heart is broken in levels deeper than you may ever have imagined."
Kyla added, "Our little angel, please watch over me, your Daddy, and Kuya Toby."
Kyla also asked her baby, whom she named Millie, to "send our hugs and kisses to your two siblings in heaven."
Just some of the celebrities who sent their sympathies to the singer include Zsazsa Padilla, Sitti Navarro, Jolina Magdangal, Sherilyn Reyes, Mark Bautista, Anna Fegi, and MJ Lastimosa, who wrote, "Praying for strength and good health for you, Kyla."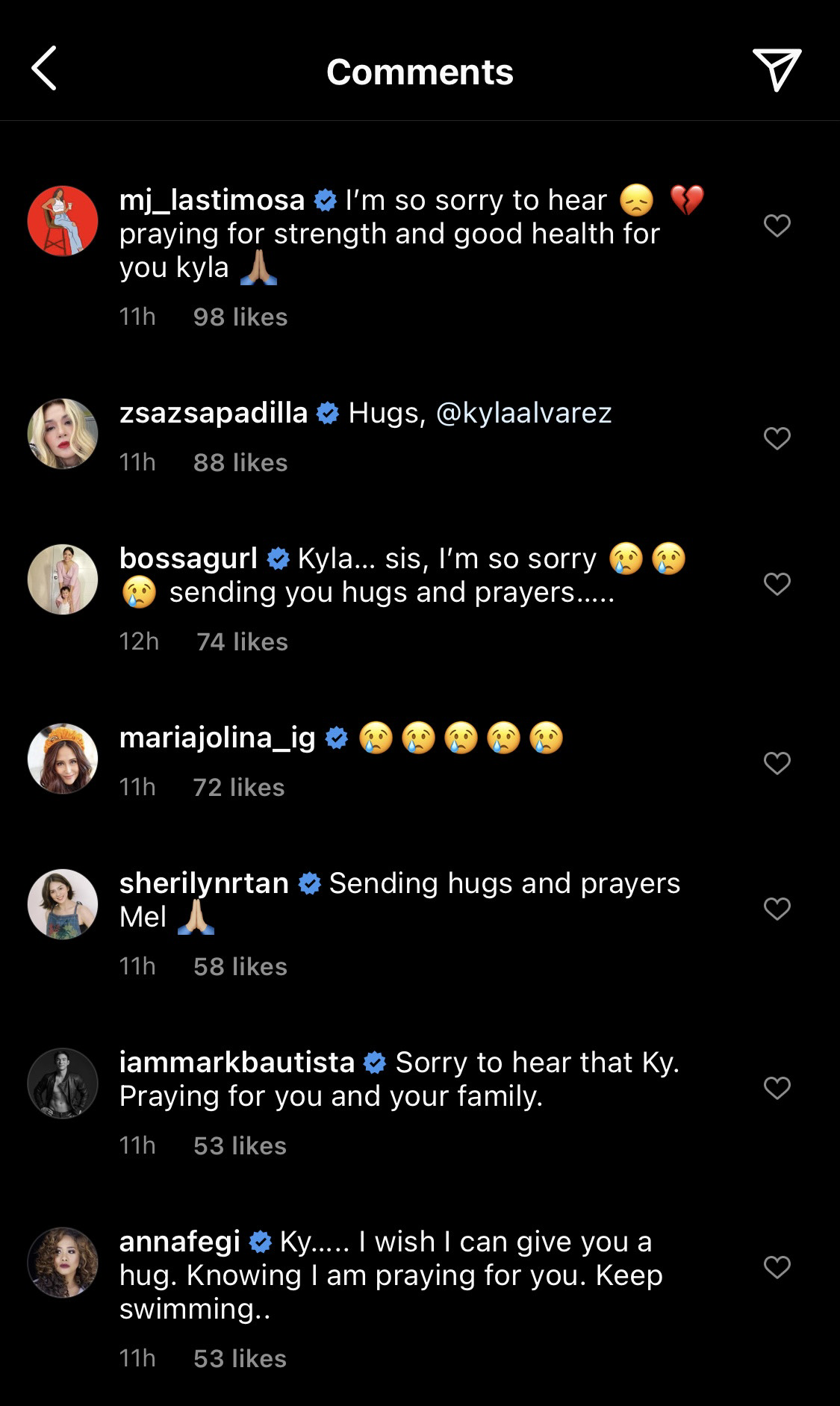 Continue reading below ↓
Recommended Videos
Kyla is married to former PBA player Rich Alvarez, and they welcomed their first child named Toby in 2013. 
In 2018, Kyla experienced two miscarriages just months apart. In an emotional social media post, the R&B singer wrote, "Grief is not a once-and-done process. You don't cry for a week, or a month, or a year, and then move on. It's hard. You don't get it out of your system. I will always wonder about the birthdays that we will never get to celebrate."