The recent news of several high-profile celebrity breakups has left fans ~reeling~ and has spawned memes where celebrity grooms were seen crying during their weddings.
Lara Quigaman recently took to Instagram where she shared her thoughts on people making fun of failed relationships. The beauty queen started her post by quoting a comment that she saw in her Facebook post where she shared some "asawa tips" that read, "Hintay lang kayo, next year, hiwalay na din kayo."
Lara wrote, "Recently, ang daming balita ng hiwalayan, away, etc. Nakakalungkot, pero mas nakakalungkot na maraming tao are making memes and jokes out of it and what's worse, others pa are waiting for other relationships to fail!"
Lara, who married actor Marco Alcaraz in 2011, shared that her husband cried at both their weddings. She continued, "Marco cried on both of our weddings, sa unang kasal pa nga namin sa Vancouver, humagulgol siya… Does that mean maghihiwalay kami dahil lang umiyak ang asawa ko sa kasal namin? And are some people really waiting and hoping for that to happen?"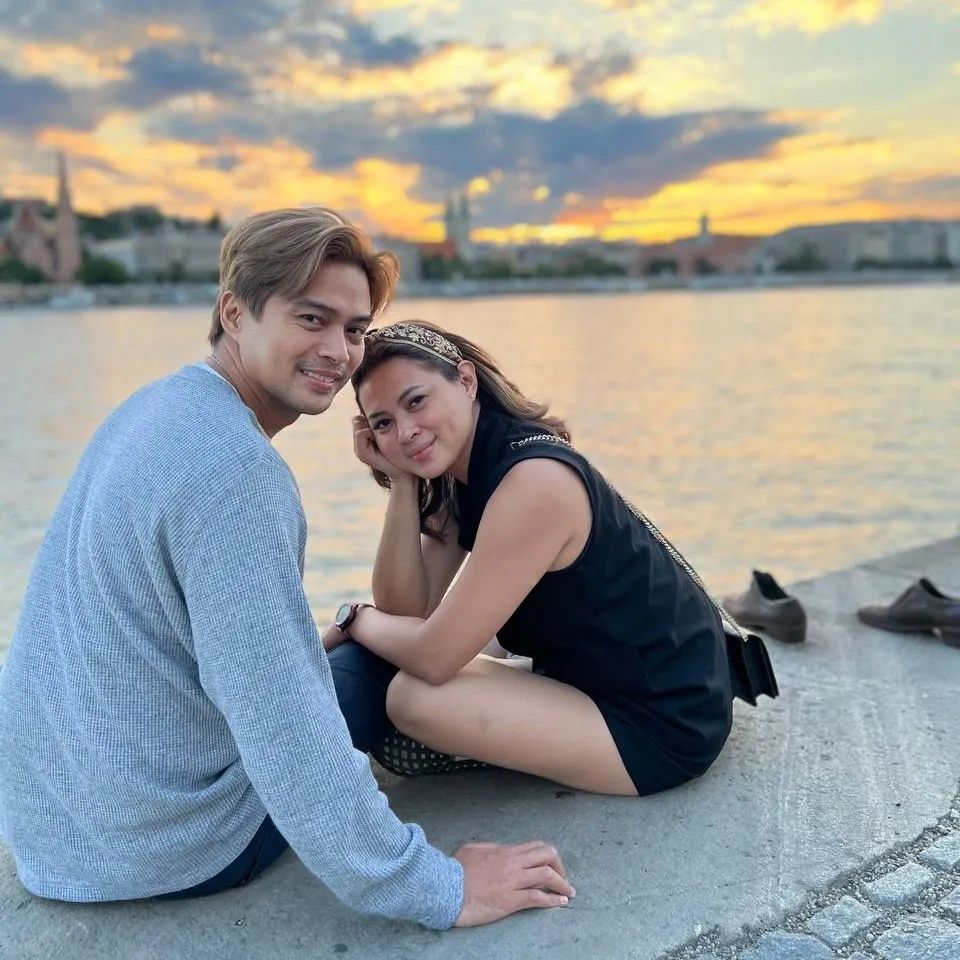 Lara said that marriage isn't easy and added, "We always pray and ask God to cover our relationship, we pray that we will never be complacent and think we are alright when we are not. We are not perfect and we know that there will be temptations and challenges all the time and we can only rely on God's grace to keep us from falling and failing."
Continue reading below ↓
Recommended Videos
"For those who are going through challenges in their married life–God is gracious, give your frustrations and heartaches to Him," she said. "Nothing is too broken for Him to restore and make whole again, nothing too impossible for Him to fix… Seek Him, cry out to Him. He answers… I am praying with you tonight."
Lara, who's currently taking a break with Marco in Europe, posted a photo in a World War II memorial for Jews called "The Shoes on the Danube." She said, "Seeing those shoes made it easier to imagine what those people went through and I can only pray it never happens to anyone again… With all these news of loss and breakups, let us be kinder, let us put ourselves in their shoes and imagine what it would be like–if people make a joke out of our heartache?"
MORE ON LARA:
Here's Lara Quigaman's Message To People Who Say, 'Bakit ang laki pa rin ng tiyan mo?!'
Oh No! Lara Quigaman Fell Ill With A Kidney Infection After A Family Vacation
Wow, Lara Quigaman Wore Her Miss International 2005 Crown At Bb. Pilipinas' Grand Santacruzan
EXPLORE COSMO