What were you up to the evening Lil Xan went on Instagram Live and tearfully revealed that he and Noah Cyrus had broken up? Don't remember? That's probably because you had no idea who Lil Xan was at the time! But it's been an entire week since that mess went down, and now—in the plot twist no one saw coming—their breakup is dominating headlines and there's no escaping from Xan's tearful lil' tattooed face.
So, like, guess we should dig into their relationship a little deeper, right? Right! Also, apologies in advance for all the drama to which you're about to be subjected.
A FATED DAY IN FEBRUARY 2018
Lil Xan slides into Noah's DMs and—LOL—she doesn't notice for four entire months, a fact she confirms to E! at the Teen Choice Awards. "Xan slid into the DMs. It works, people!" Miley's younger sis explained to hopeful singles everywhere. Her PSA continued: "Actually, it didn't work. He DMed me, like, in February and I didn't see it for months and then I saw that he was following me and I was like, 'Lil Xan, cool, he's following me. I'll follow him back.' And then I saw his DM and we're just hanging out, making music."
Continue reading below ↓
Recommended Videos
JUNE 2018
Lil Xan and Noah start dating! At least, I think so, considering that he tells Billboard she finally saw his DMs "like four months later," and February + four months = June. You've done it again, math!
AUGUST 19, 2019
Noah and Lil Xan record a song together called "Live or Die." Ironically, the tune does, in fact, die because Lil Xan refuses to release the music video. Thank god we can at least listen to their dulcet tones:
AUGUST 20, 2018
Noah and Lil Xan go public with their love at the MTV VMAs. They even attempt to smooch on the red carpet, but unfortunately, the kiddos seem to have no idea what they're doing and so this happens: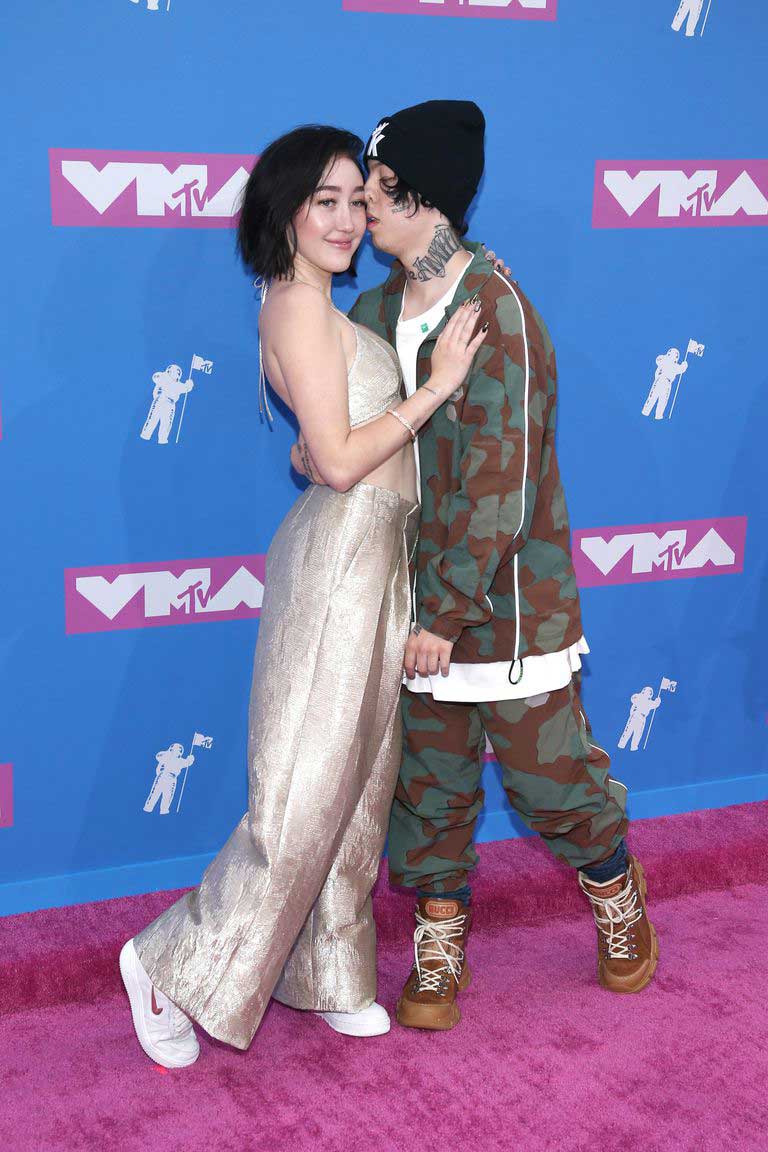 Gonna just go ahead and zoom in on that....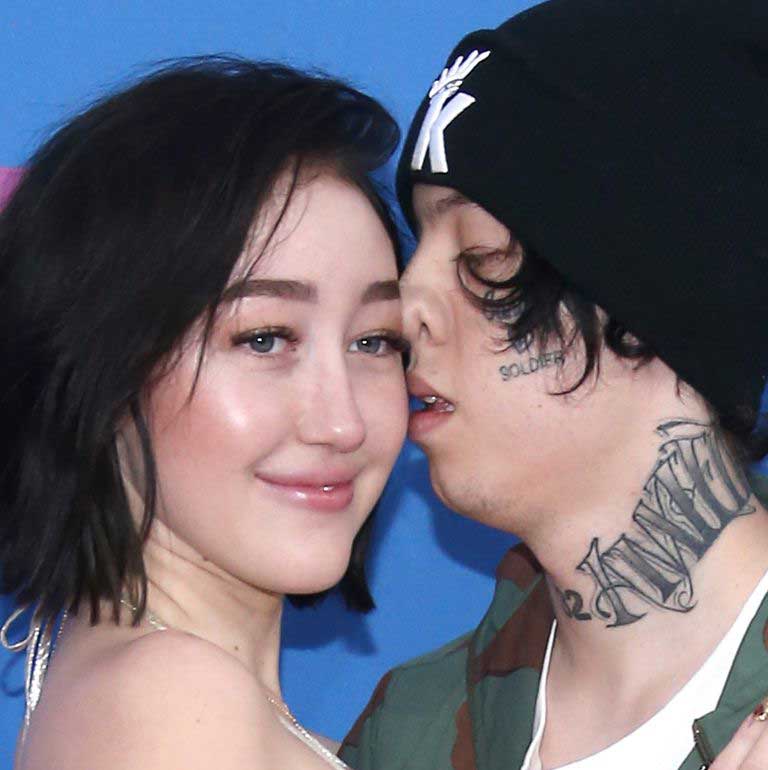 SEPTEMBER 3 (AKA LABOR DAY), 2018
Lil Xan and Noah ruin everyone's day off by hopping on Instagram and confirming their split in a series of deeply extra and emotional posts. In a since-deleted musing, Lil Xan accuses his ex of cheating, saying "I feel like I'm probably being cheated on...It just hurts so f*cking bad, you think you know somebody, and then you just get used."
Because that wasn't dramatic enough, Xan then posts a photo of himself urinating on a plaque for his song "Betrayed." Get it? BECAUSE NOAH BETRAYED HIM. The post has since been deleted.
Noah then accuses Lil Xan of being jealous simply because she sent him a picture of Charlie Puth's head photoshopped onto a porn star. (Lil Xan's real name is Diego Leanos, by the way.) Ya can't make this stuff up:
And finally, in a twist that shook me to my very core while I was minding my own business and eating hot dogs at a family barbecue, Noah accuses Lil Xan of cheating on her.
[IMAGE]
SEPTEMBER 5, 2018
Lil Xan then claims that his relationship with Noah was actually a PR stunt by their record label: "It was something set up by, uh, Columbia Records…Columbia, uh, set it up to boost, uh, her, like…y'know…like, everybody shit poppin'." Hear that? Everybody. Shit. Poppin. Words to live by!
Anyway, Noah promptly claps back at these claims via (where else?!) Instagram, saying their relationship was as real as the headache I've developed researching these two:
[IMAGE]
SEPTEMBER 6, 2018
Noah drops a new song called "Mad About You" that might be about her breakup? Which, if so, would be highly impressive considering she would have written and recorded it in just three days. Let's check out the lyrics:
We need to talk, you just say, "I don't want to start a fight" / But the minute it gets to my lips, I can feel my tongue is tied / And my eyes start to water, but I can't stop you when you lie / Baby, we need to talk 'cause I think that it's time I walk away / Before you start calling my name' / Cause when you start begging me to stay
No comment other than this tweet:
SEPTEMBER 7, 2018
Lil Xan has a girl come to his house—a fact that he confirms on Adam22's podcast No Jumper. But they don't have sex! Because he is too sleepy! "Last night I had a girl come over and I didn't even do anything I just literally like fell asleep on her," Xan says. "Like, twice."
P.S. In this same interview, Xan also announces that he's clean, though he does "fornicate with a lot of women." Um. Ew.
SEPTEMBER 8, 2018
Lil Xan's No Jumper interview goes live on YouTube, and he once again claims that there was a "plan" for him and Noah to date in order to improve their careers. But then he also kinda says that there wasn't a plan? Honestly, he seems very confused, but ultimately he clarifies that he did have a "thing" with Noah, but only for about a day before the record label allegedly got involved. And, yep, this is going to sound familiar, but sleepy Xan also did strike again during his ~thing~ with Noah: "We didn't even have sex that night. I fell asleep."
If you want to experience the rollercoaster ride that is the hour-plus-long podcast, please, be my guest:
Annnnd on that note, we're up to date. R.I.P. ME.
***
This article originally appeared on Cosmopolitan.com. Minor edits have been made by the Cosmo.ph editors.