Lorin Bektas is currently on holiday in Thailand together with her sister Venice Bektas and mom Ruffa Gutierrez.
Lorin, who shared a photo of herself posing in a two-piece swimsuit, is definitely blossoming into a lovely lady. While the 15-year-old received plenty of positive comments, one follower commented that she should "cover herself" for that future "special someone."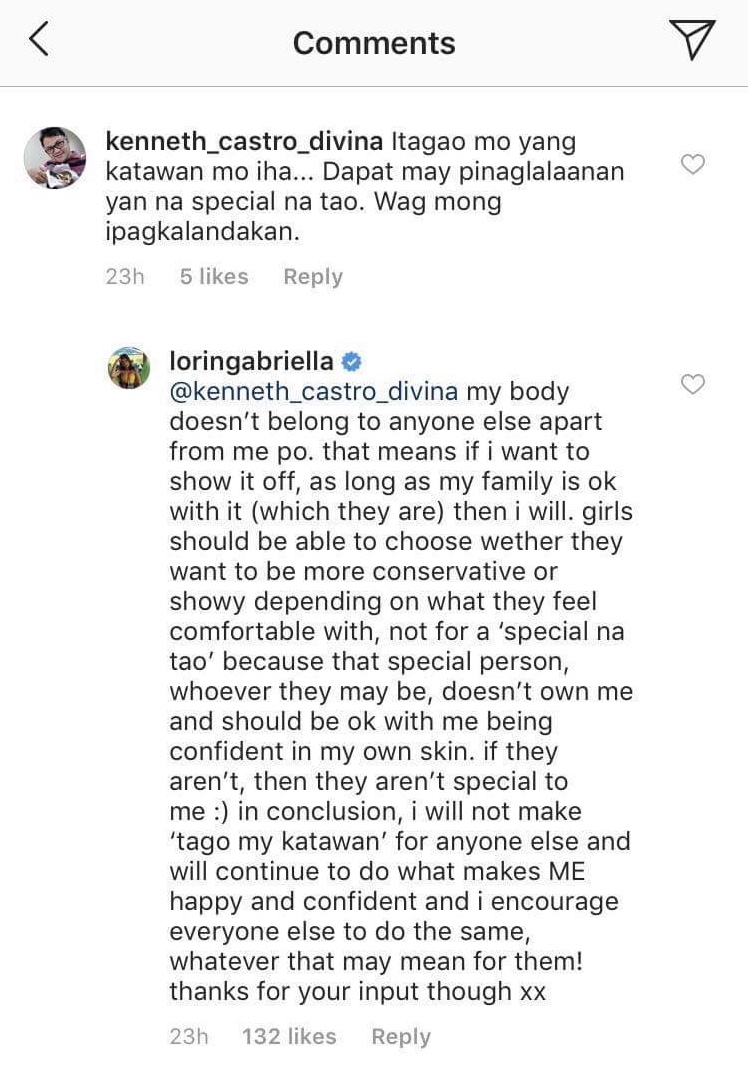 Continue reading below ↓
Recommended Videos
Lorin had the most mature answer as she said, "My body doesn't belong to anyone else apart from me. That means if I want to show it off, as long as my family is OK with it (which they are,) then I will."
She added, "Girls should be able to choose whether they want to be more conservative or showy depending on what they feel comfortable with, not for a "special na tao" because that special person, whoever they may be, doesn't own me and should be OK with me being confident in my own skin."
Lorin reiterated that she will not hide her body for anyone else and said that she will continue to do what makes her happy and confident. She also encouraged everyone else to do the same.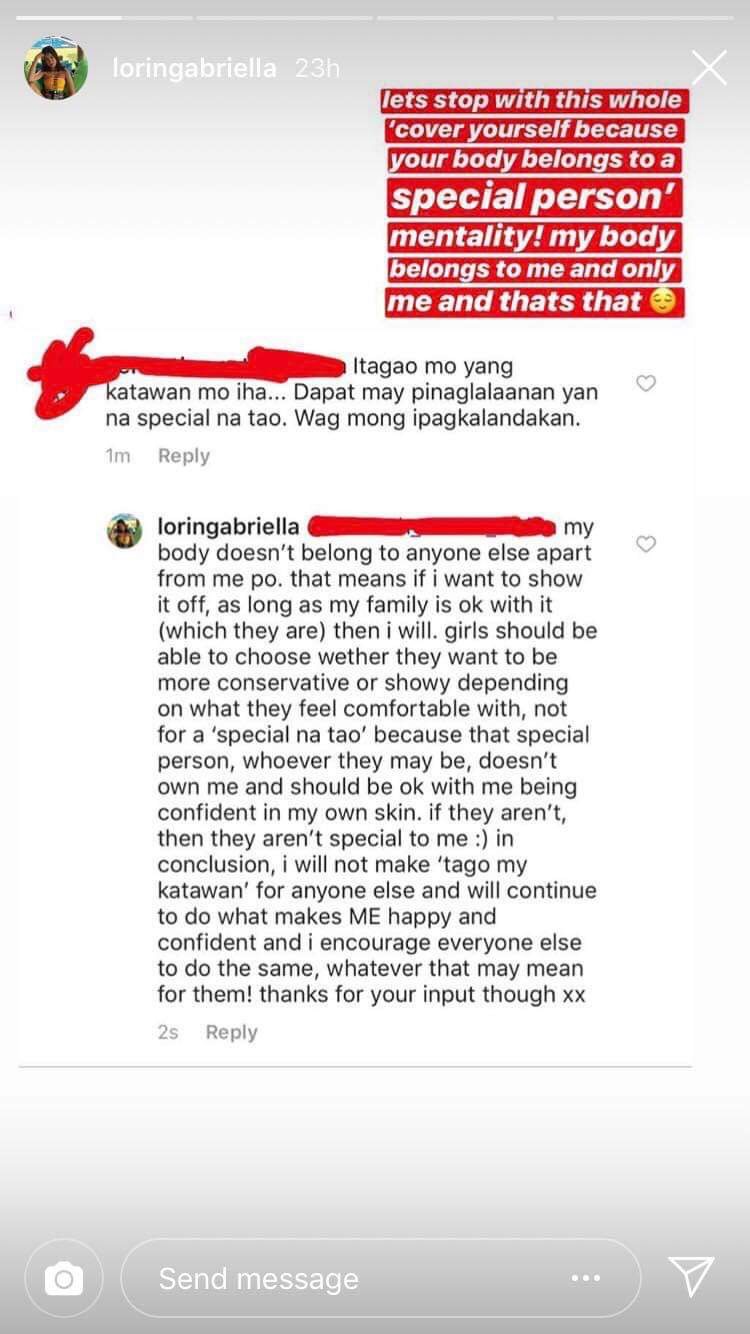 Follow Monina on Instagram.