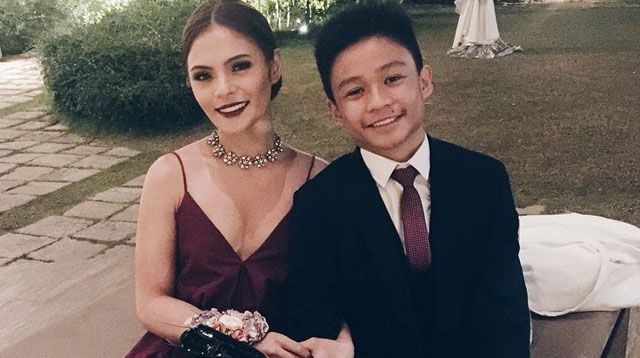 Instagram/poevirginia
She really did it!
Lovi Poe kept her word to Grade 11 Colegio San Agustin (CSA) student Kurt Xavier Rafanan and actually went to prom with him over the weekend!
The CSA alum was asked to prom twice by Kurt when she gave special talks to the students of her alma mater. And on Kurt's second try, Lovi said yes! Naks naman!
And, well, based on Lovi's IG pics, the prom couple looked oh-so-dashing!
Doing them pre-prom rituals. Such a lovely corsage!
Matchy-matchy with her Prom Prince!
"He is indeed a true gentleman. 

By the way... I felt like I'm in high school again the moment he asked me to dance! Thank you Kurt! I had an awesome time!" 
Lovi looking so GORG in her burgundy Tony Evan gown. 
Follow Jacinda on Instagram.