1 Luis Manzano's anniversary surprises for Jessy Mendiola just keep on coming! After spending the long weekend at the Solaire Resort for an anniversary staycation, Luis gave a super sweet gift to his girl—which brought her to tears. Everyone, meet Chewy, Jessy's new teacup poodle! So adorbs!
Continue reading below ↓
Recommended Videos
2 Gretchen Barretto and her niece Claudia Barretto have both apologized to each other via Instagram after a misunderstanding when Claudia allegedly referred to her aunt in an interview as "someone else." "I do not want my Claui to be bashed in any way. I beg for understanding & forgiveness," Gretchen writes on her lengthy IG post.
Responding in the comments section, Claudia said, "I just want you to know that what I said was never meant to offend you nor disrespect you." (PEP.ph)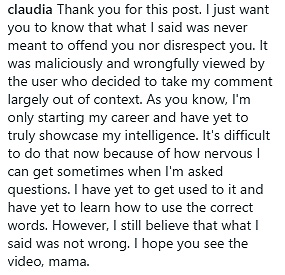 3 Legend of the Blue Sea actress Jun Ji Hyun is confirmed to be pregnant with her second child. The news was confirmed by Jun Ji Hyun's agency Culture Depot, "She is currently at 10 weeks. She is being very careful right now because she is in the beginning stages of her pregnancy." The 35-year-old Korean star has a one-year-old son with her financier husband Choi Jun Hyuk. (Soompi)
4 Bella Hadid gave the most heartwarming birthday surprise to her maternal grandmother this weekend. The supermodel took 3 days off from her busy schedule to visit her ailing Oma in Holland. "Don't cry, I'm right here, I'm gonna sleep with you every night," Bella says in the tearful video. (Teen Vogue)
 5 Harry Potter just turned 20 years old! Thank you, J.K. Rowling, for giving us the best childhood anyone could ask for! #HaryyPotter20
20 years ago today a world that I had lived in alone was suddenly open to others. It's been wonderful. Thank you.#HarryPotter20

— J.K. Rowling (@jk_rowling) June 26, 2017